Grangeville, ID to Riggins, ID
Today 47.6 miles
Total 3,863.9 miles
There have been three times in my life where a view has taken my breath away. At the edge of the Grand Canyon, on a helicopter ride in Hawaii while on my honeymoon, when the pilot flew at ground level over the edge of a canyon … and today. After climbing another 1000 feet on an old highway no longer used by anyone, we came to a spot overlooking the Salmon River Valley below. The view was expansive, the ride down would be 8 miles at grades between 6% and 7%! The picture does little justice to the actual vista, although there are aspects of the picture which remind me more of a painting than photography. There is no doubt that it is a small glimpse of the face of the Almighty.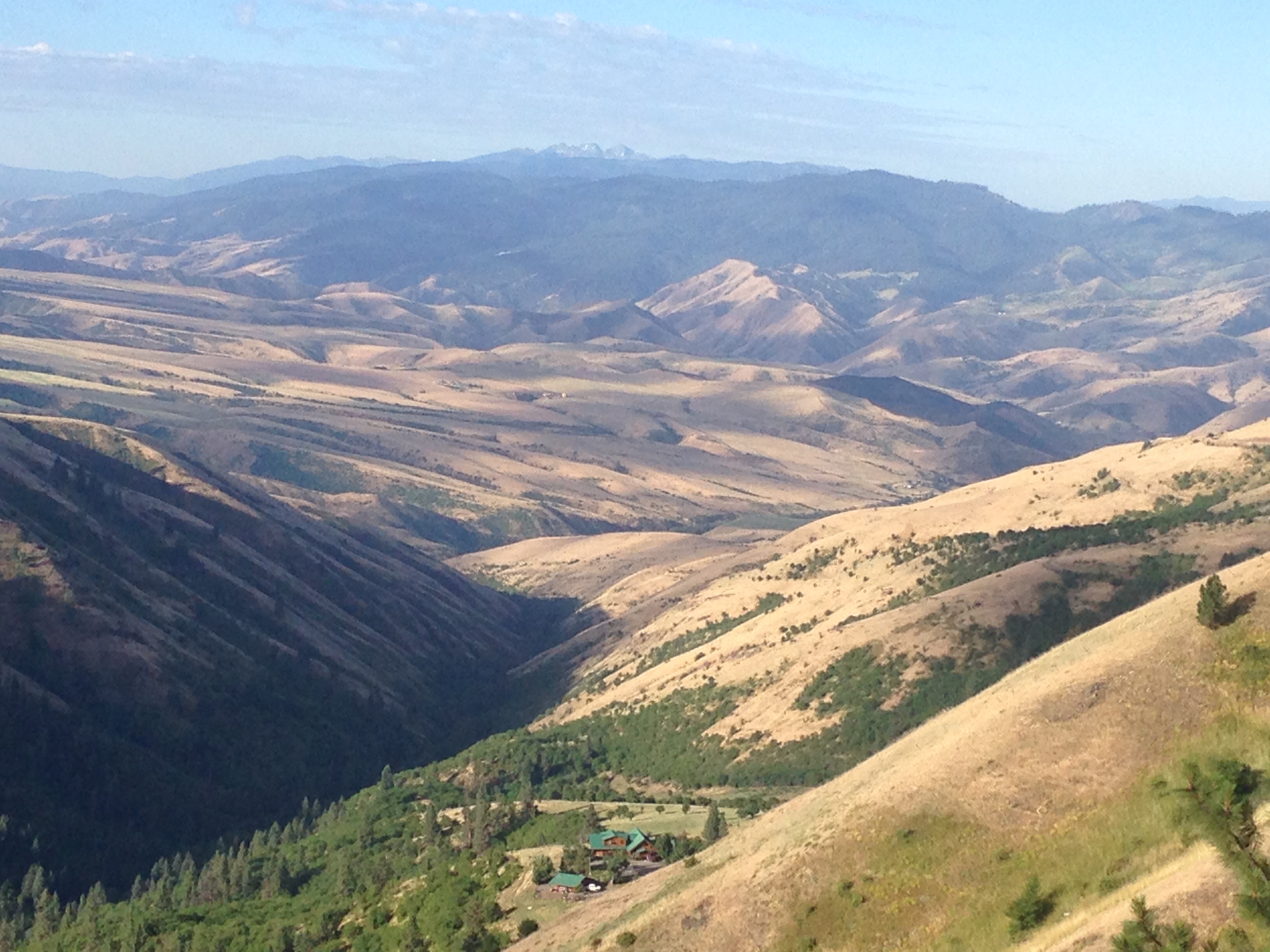 This is the best my iphone can do!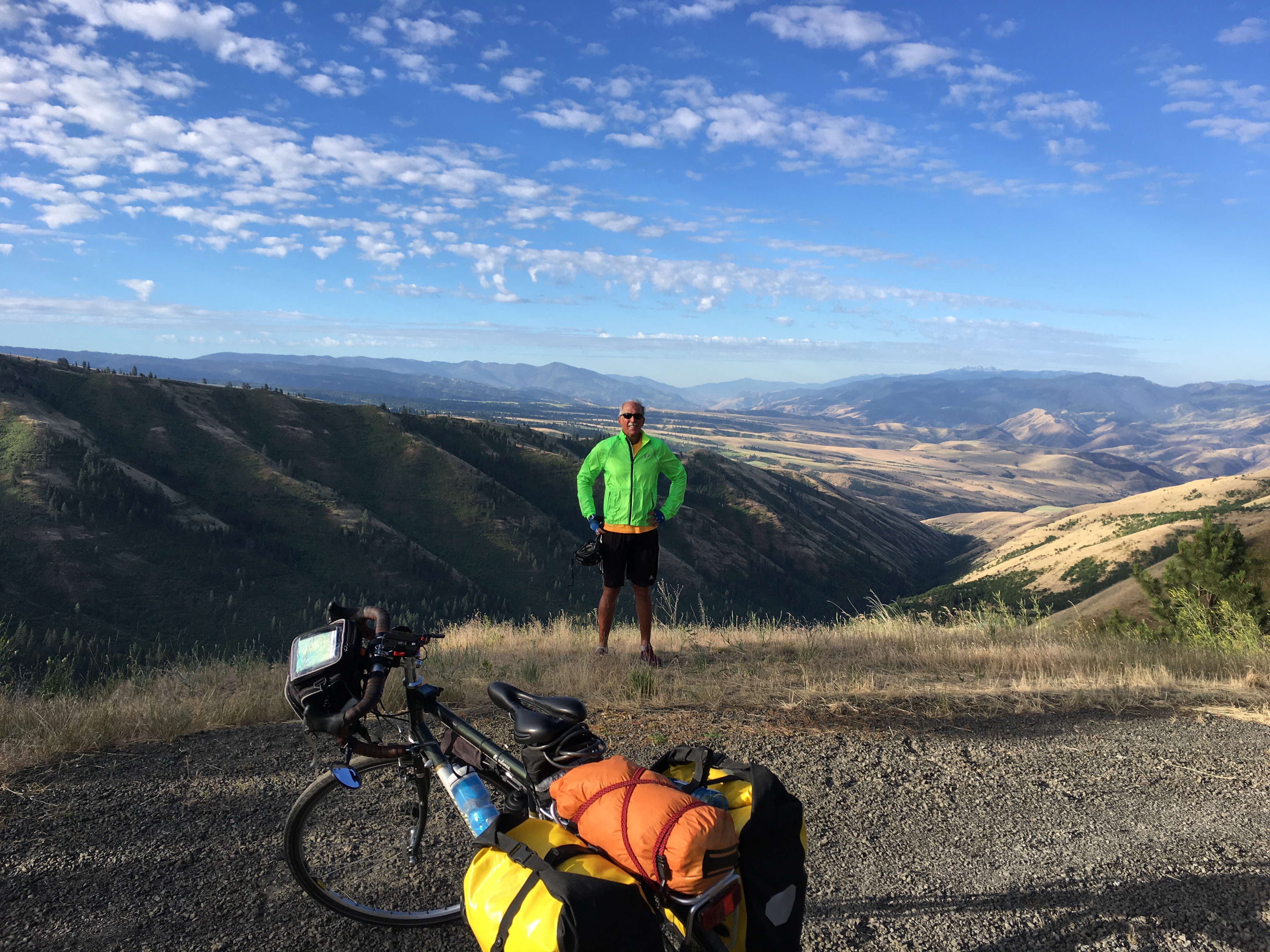 Yours truly at the same spot!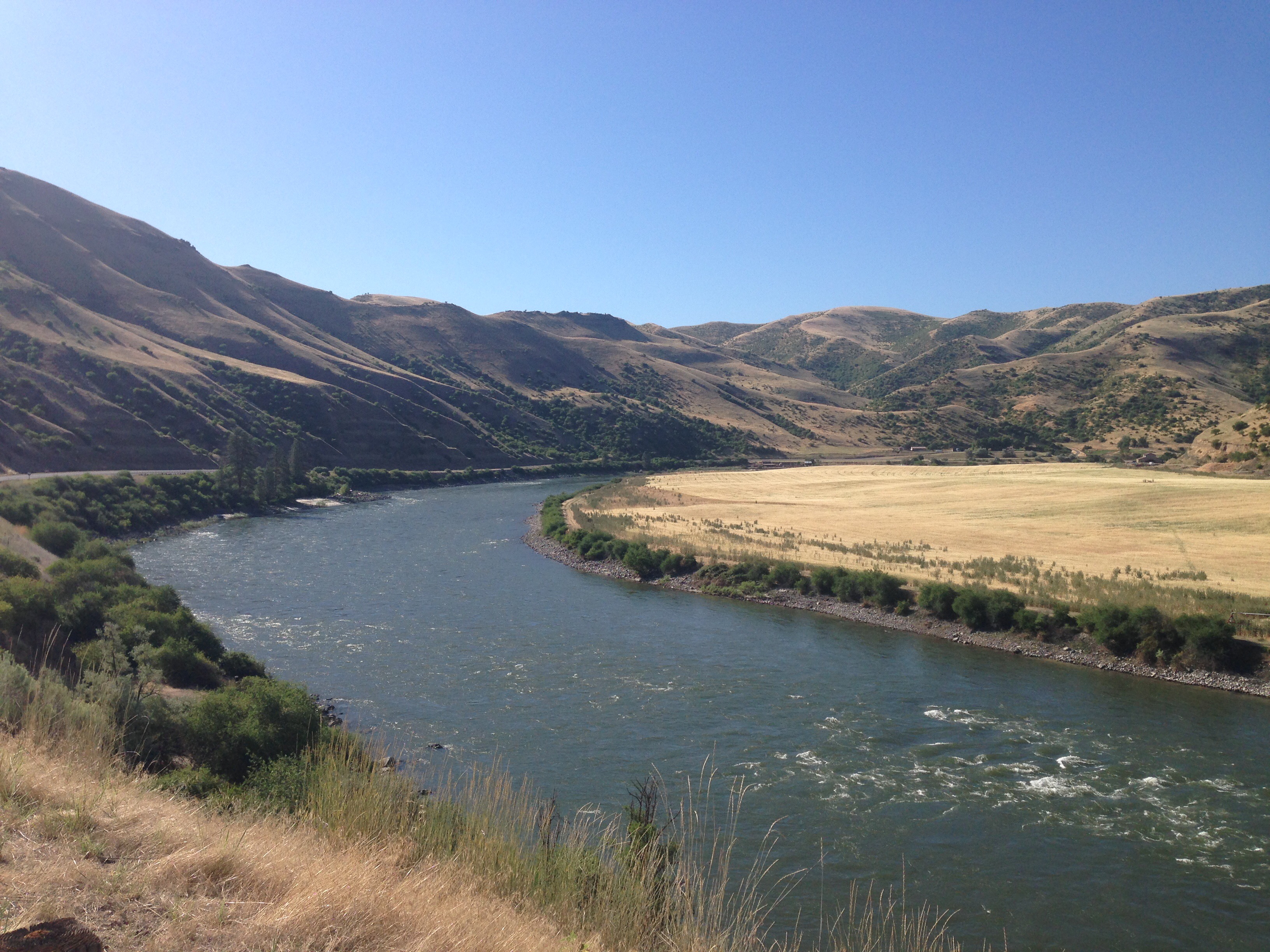 Eight downhill miles later in the Salmon River Valley!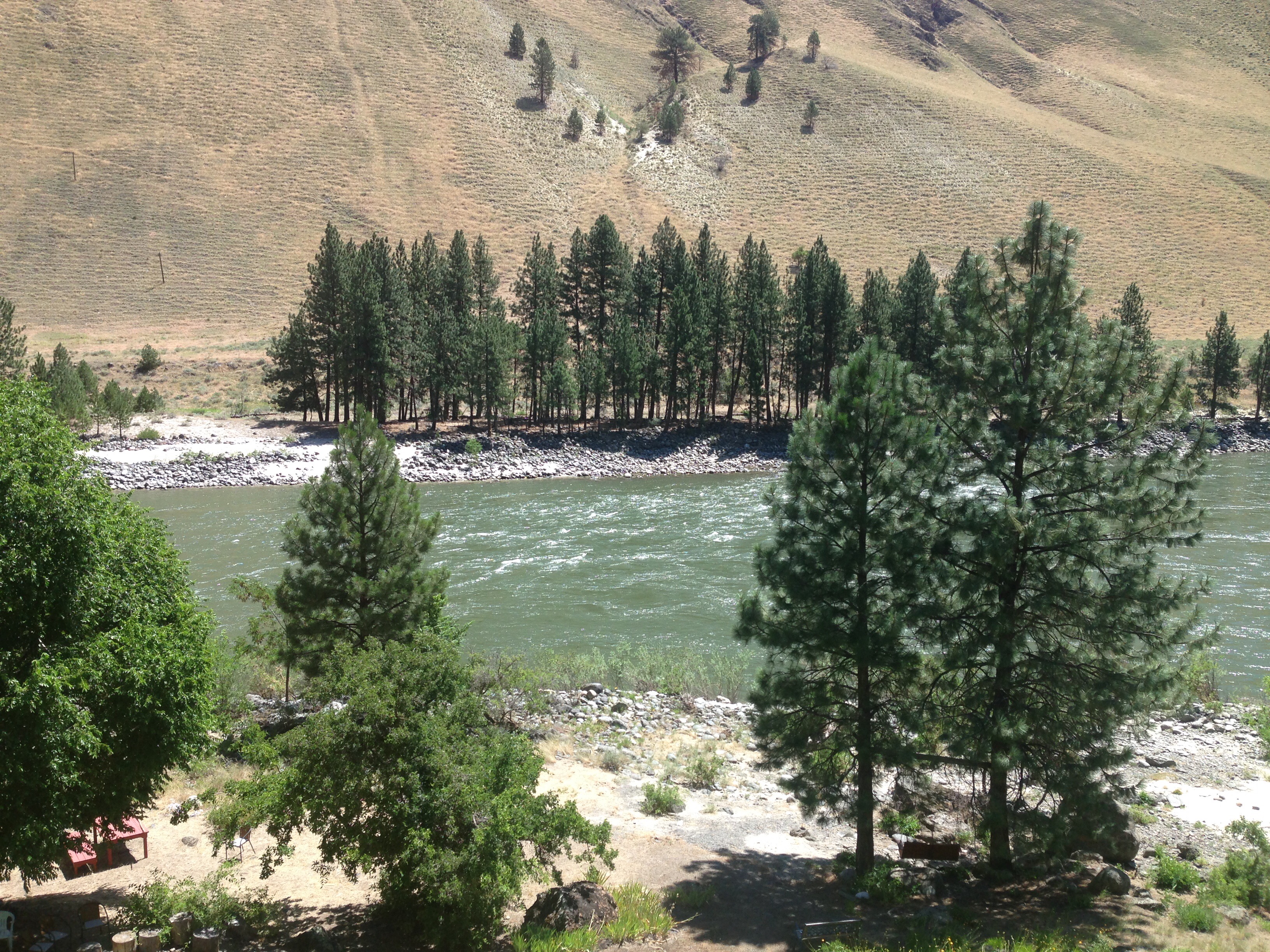 The view out my motel window!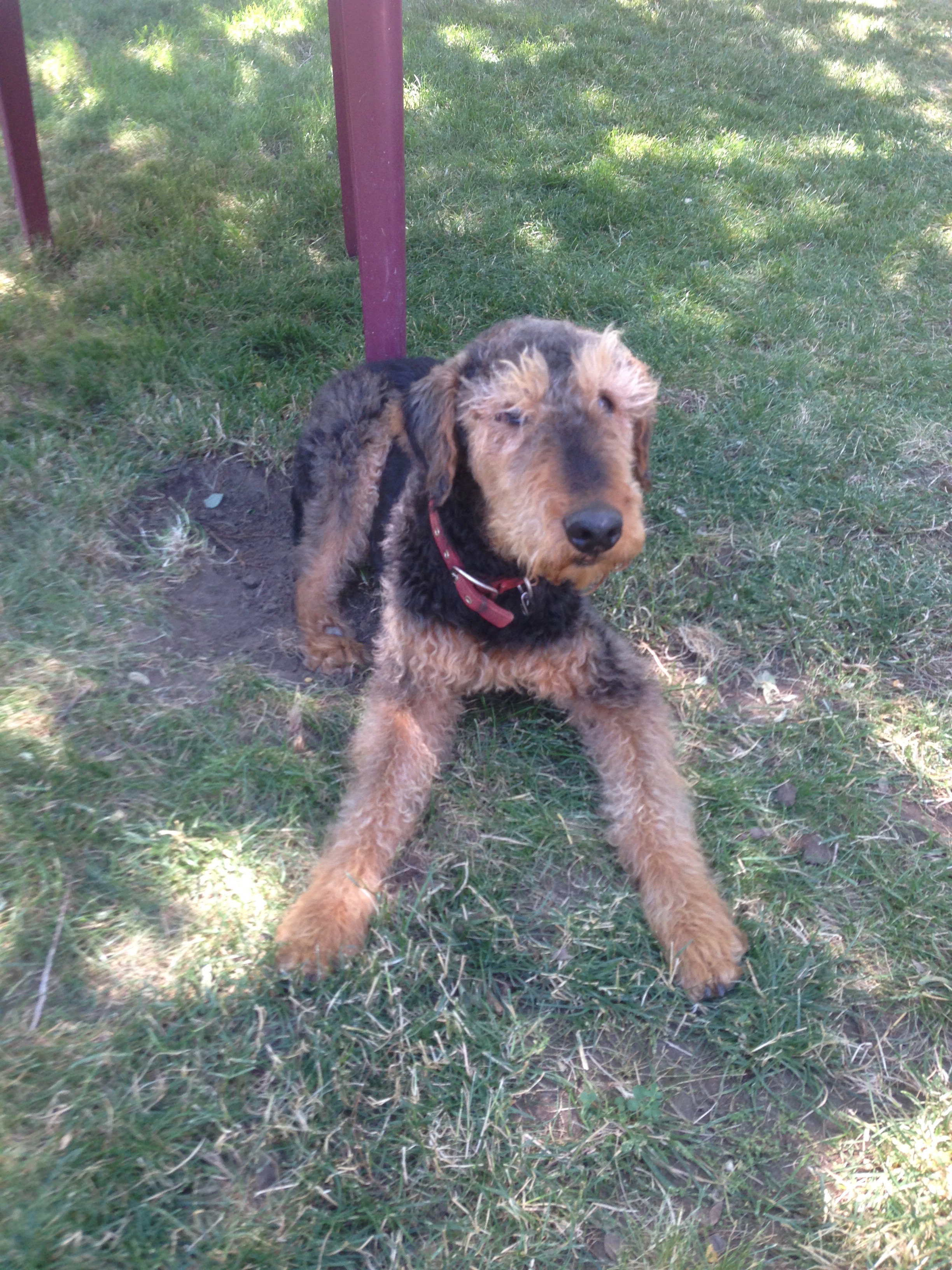 Another Airedale… This one 15 years old and living in Riggins, ID!