Day 67 Missoula, MT to Powell, ID 53.8 miles
Day 68 Powell, ID to Lowell, ID 65.7 miles
Day 69 Lowell, ID to Grangeville, ID 47.2 miles via 2,000 foot climb that seemed vertical
Total 3,816.3 miles
For the last 3 days, we've been traveling beside the Lochsa River through the Bitterroot Mountains along a trail used both by Lewis and Clark and the Nez Perce while being pursued by the US Army a half century later. It is still a wilderness with no phone nor internet service. We traveled one stretch of 66 miles with no access to any services, not even a glass of water. It is at times like these, that we start feeling pretty proud of ourselves for persevering. But then we can be cut down to size in an instant, like we were today when emerging from the wilderness we met a 67 year old woman traveling in the opposite direction alone, on foot, pulling her gear in a wagon. She had walked from Portland and was heading to North Carolina. She asked about the road ahead and seemed nonplused when we described the lack of services. We chatted for a while, after which she bid us good day and moved on. Pedaling a bicycle suddenly seemed a bit less daring!

See, I didn't make this up!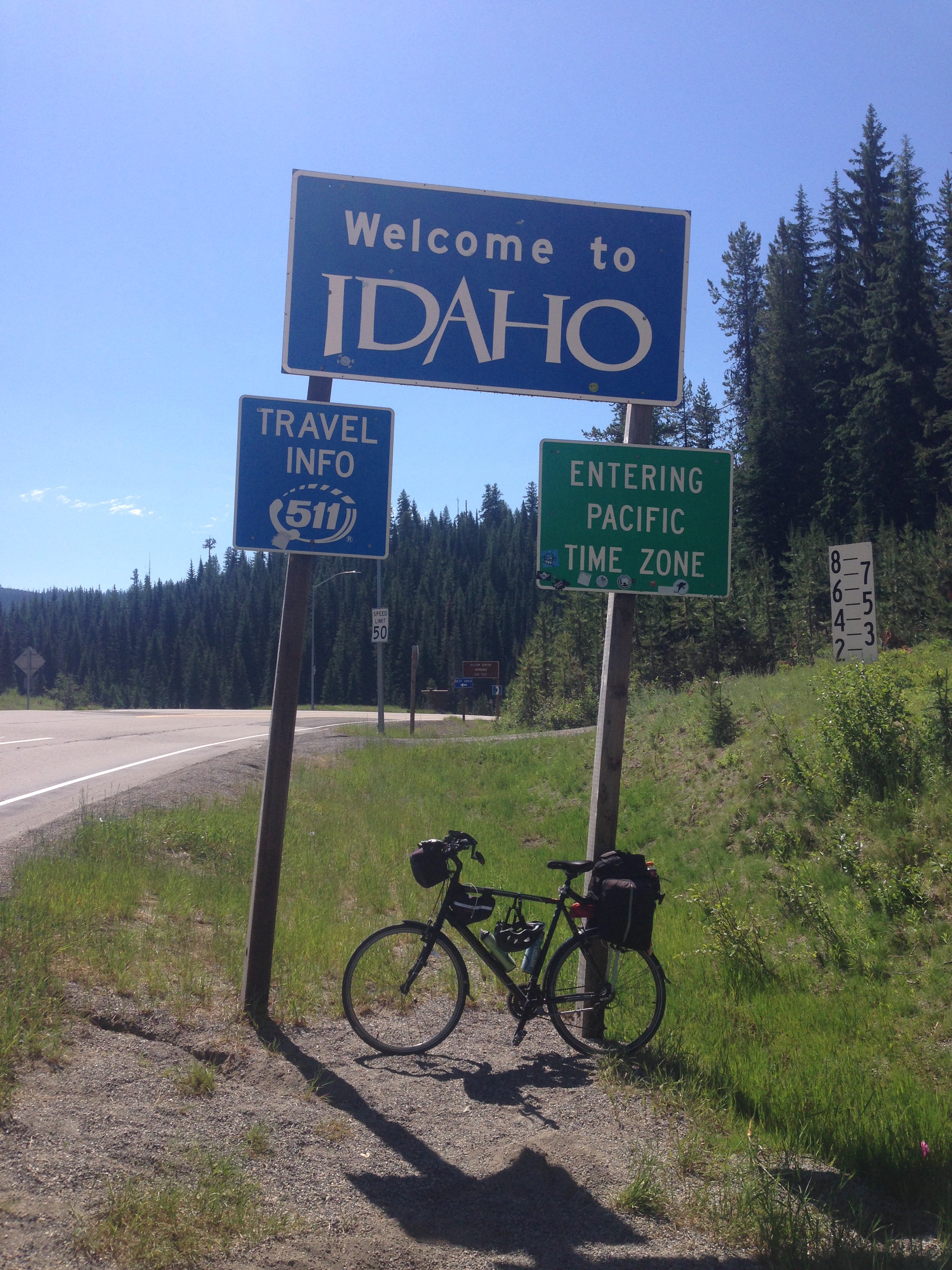 After another climb, this time up Lolo Pass!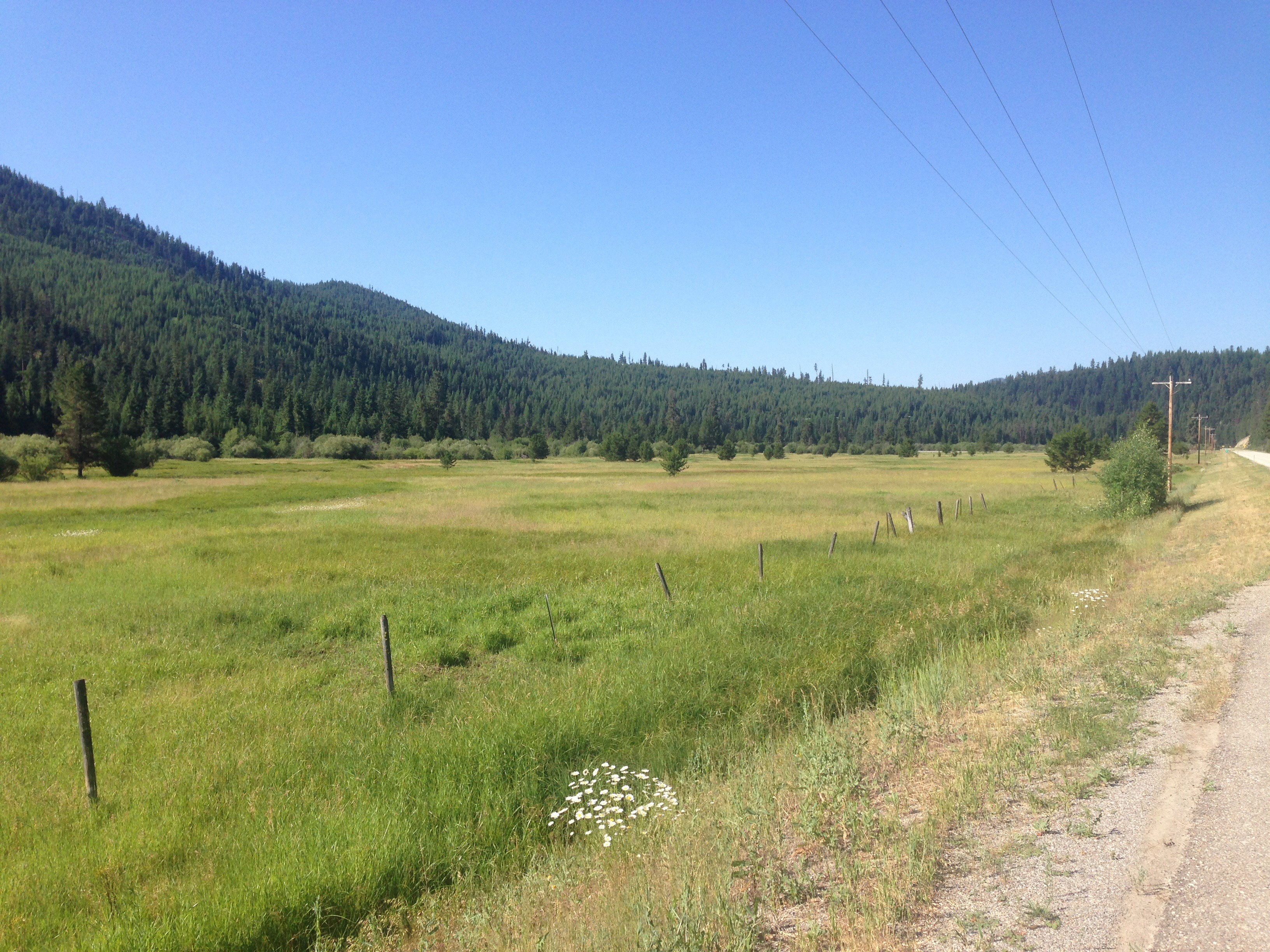 Lewis and Clark camped here 9/12/1805.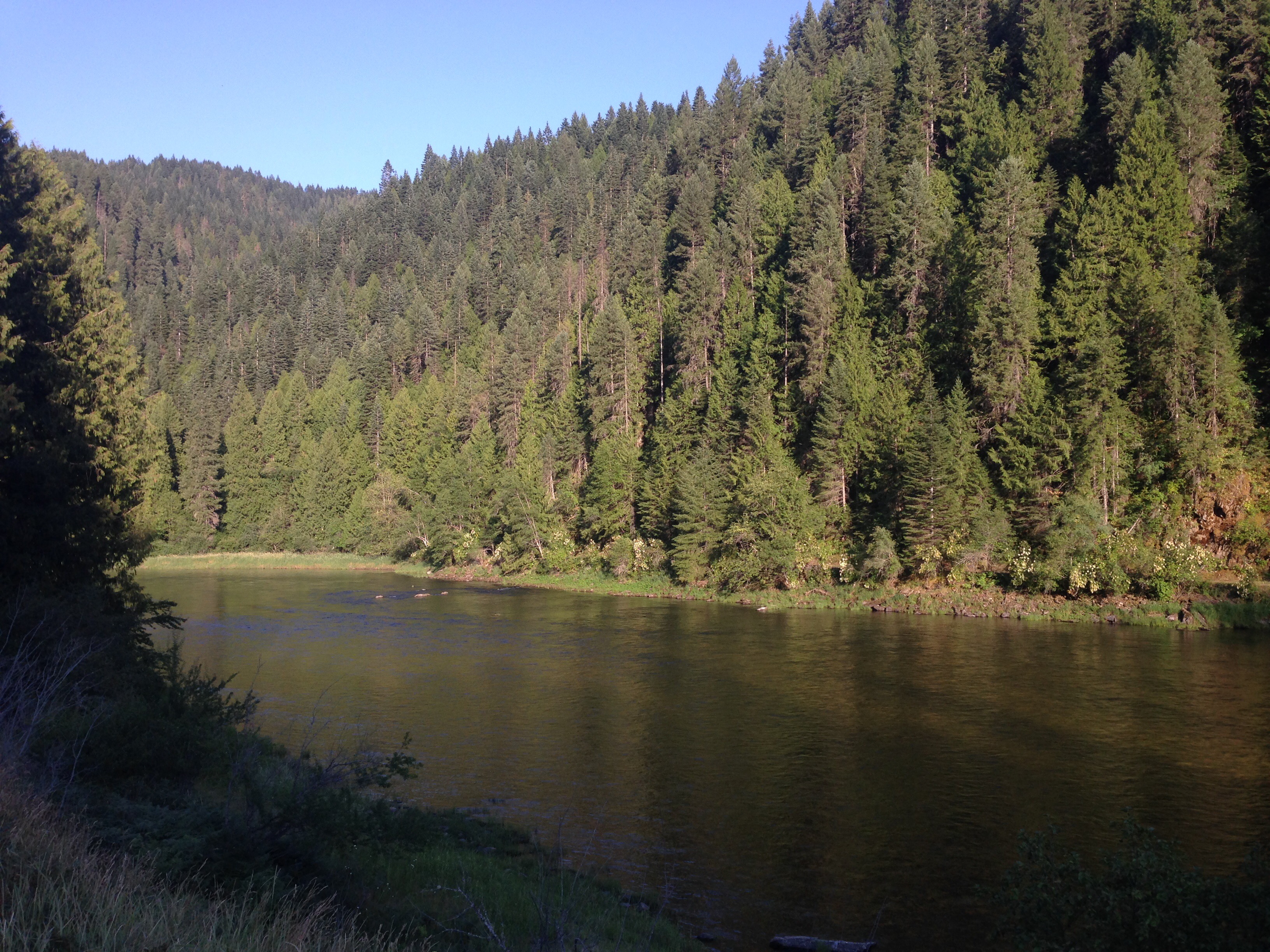 We followed the Lochsa River for 2 1/2 days!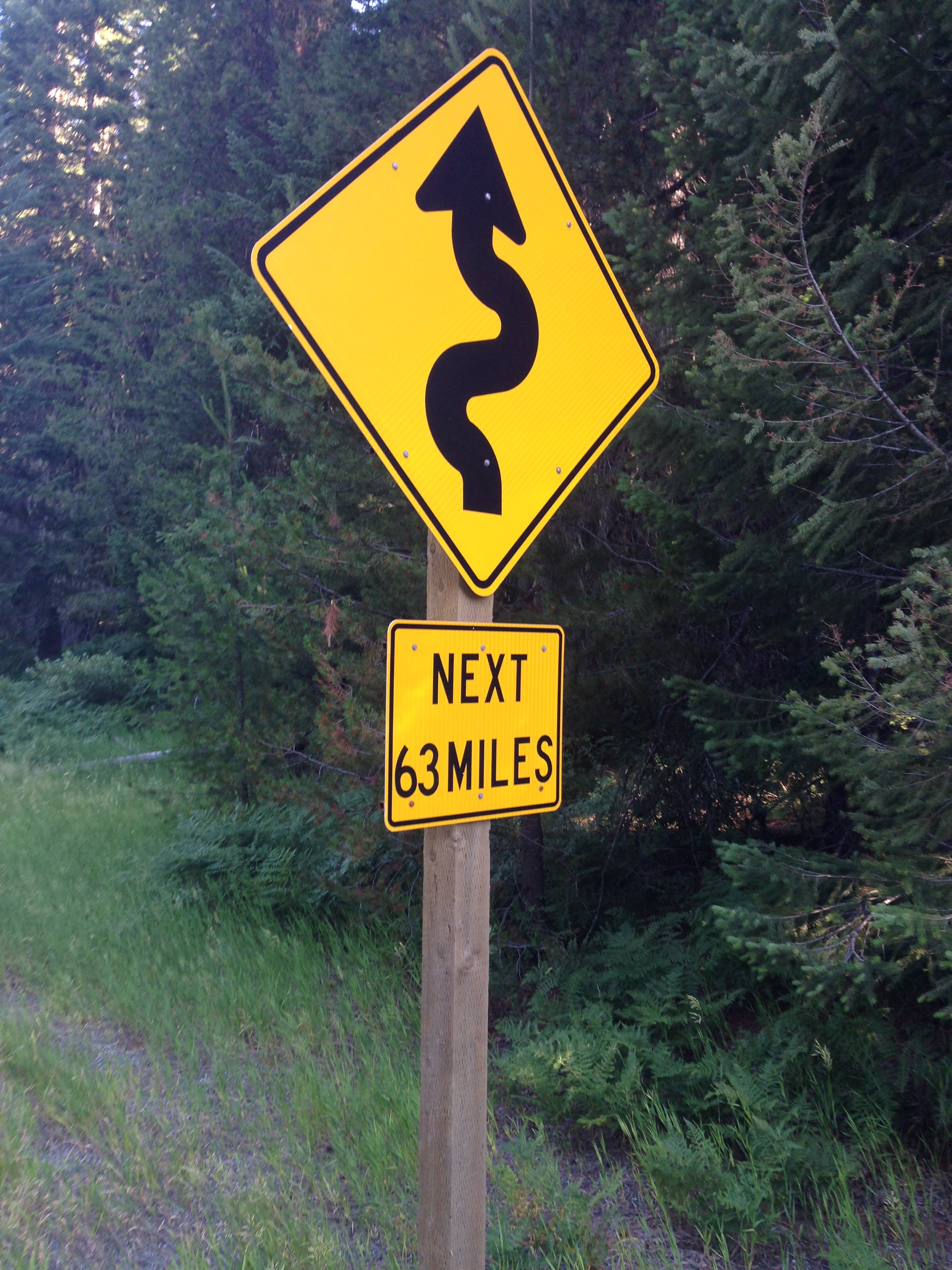 This says it all!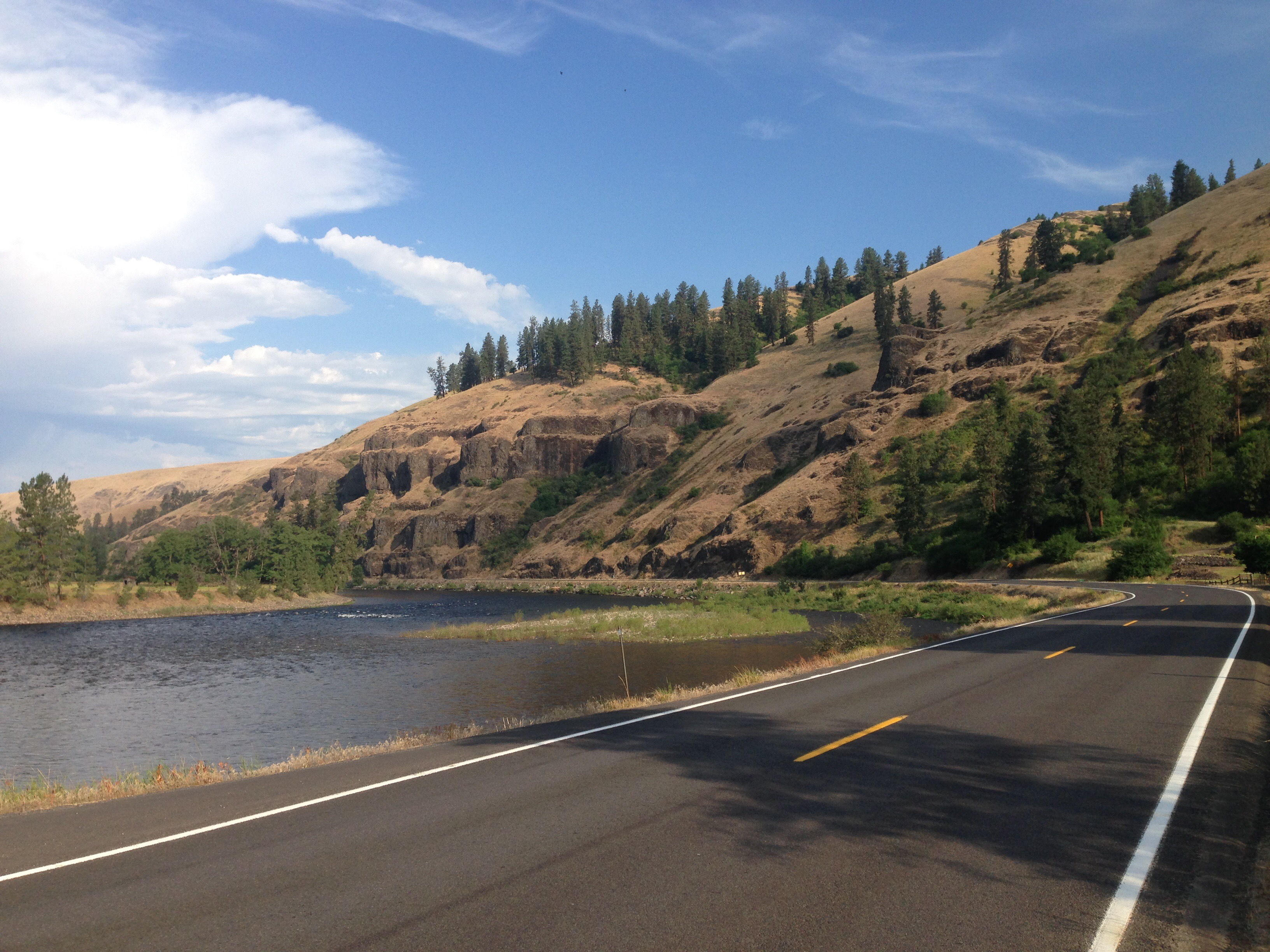 Emerging from the Bitterroot wilderness!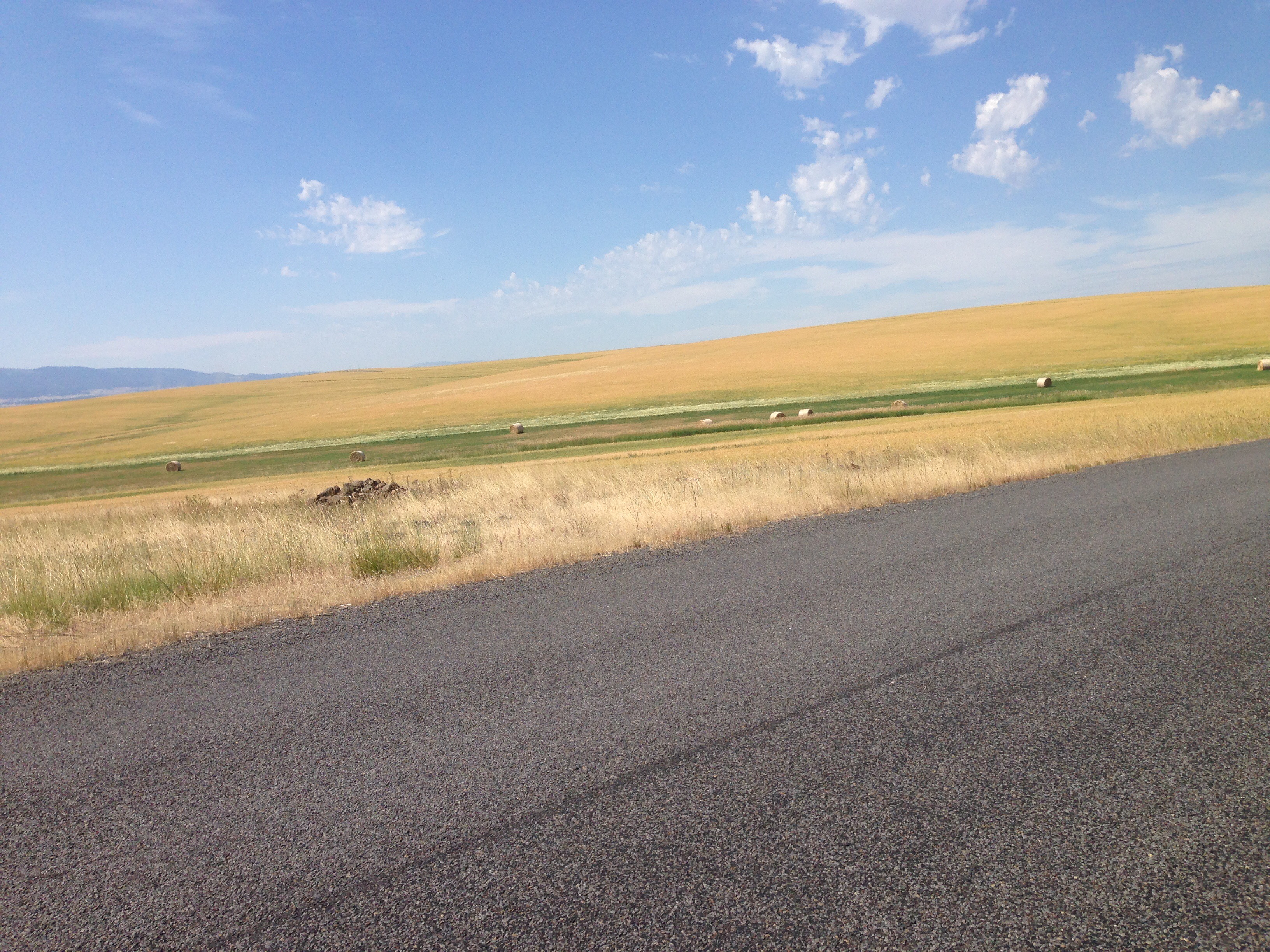 The Nez Perce Reservation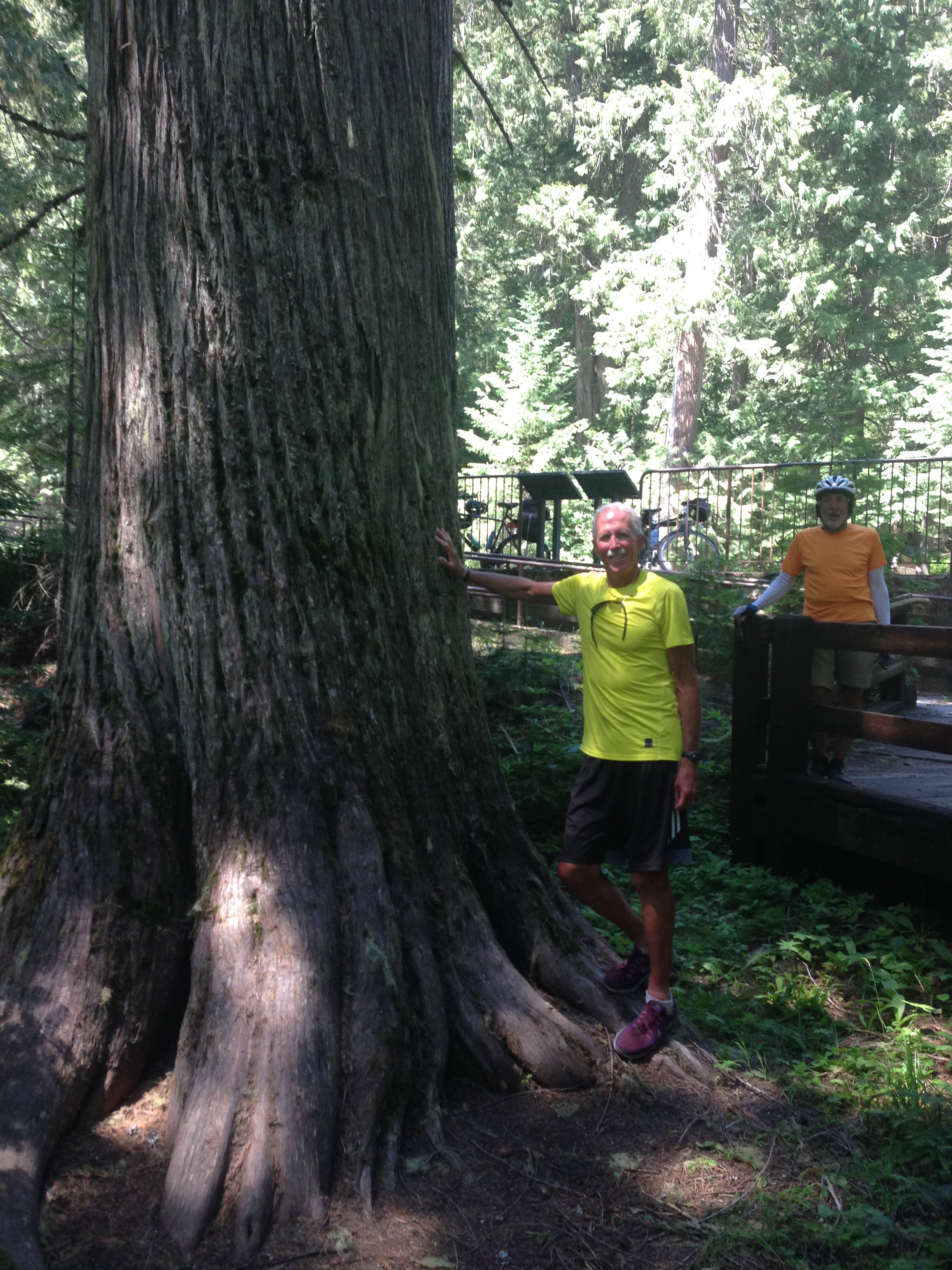 This Western Red Cedar is 1000 years old!

Dust devils in the distance!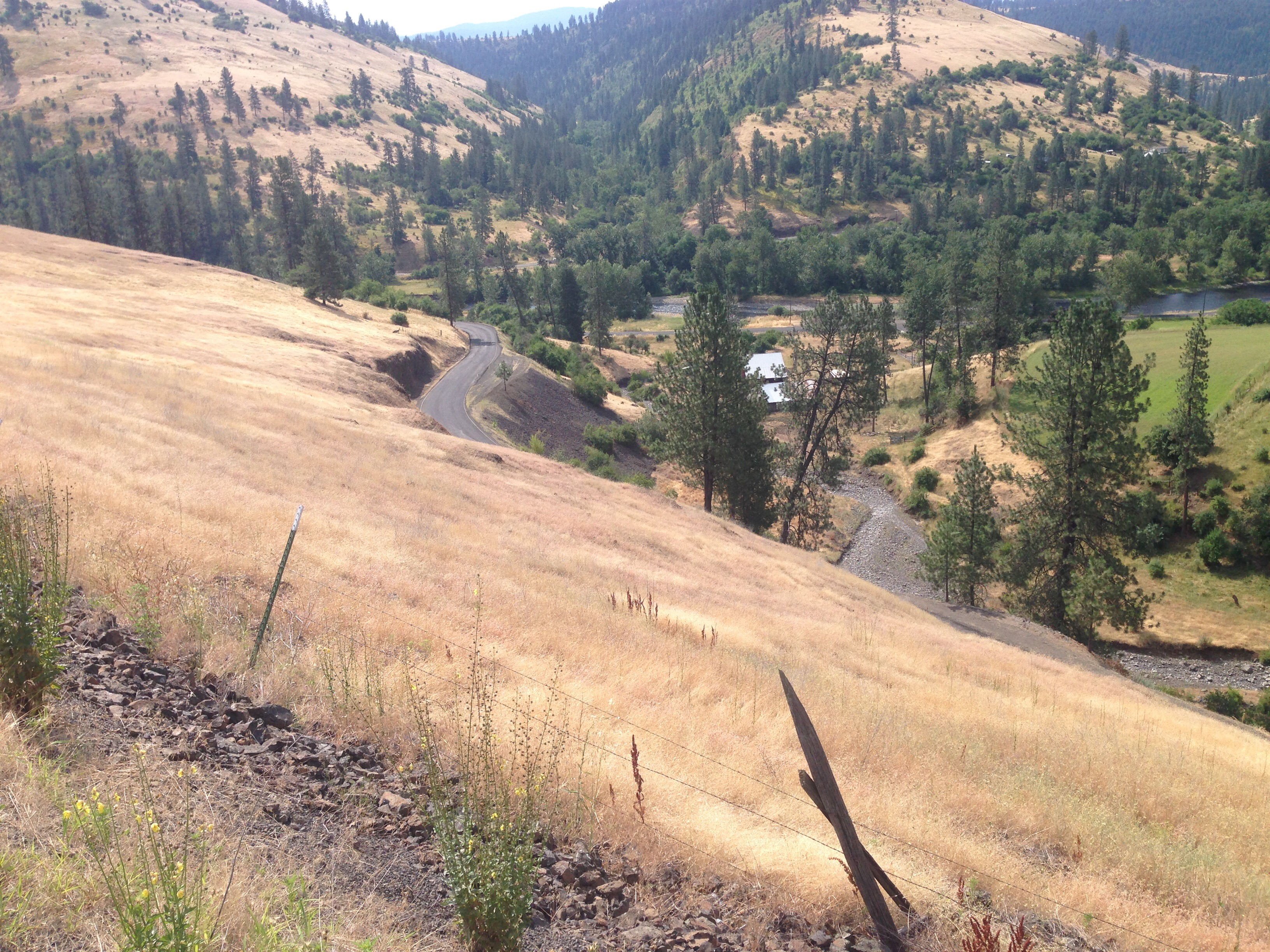 Another climb this morning…it went on this way for 2 1/2 miles!