Tillamook, OR to Seaside, OR
Today 48.8 miles
Total 4,606.1 miles
"Travel is fatal to prejudice, bigotry, narrow-mindedness, and many of our people need it sorely on these accounts. Broad, wholesome, charitable views of men and things cannot be acquired by vegetating in one little corner of the earth all one's lifetime." Mark Twain
I can't say that I am an avid traveler, having gone out of my way on occasion to avoid it, but Twain was right, there is something to be learned from travel and proceeding at the speed of a bicycle and stopping often, is a world class education. I've learned that wherever you go, people are basically kind, friendly and helpful. Sometimes they told me that's the way people are in their part of the country, but I was always quick to point out that people are basically decent everywhere. I can't honestly say there was a bad moment on the trip and there were hundreds of good moments. More than one person stopped and asked if I was okay or needed anything and when I did ask for help finding a place to eat or stay or get my bike fixed, people went out of their way to help me out. I never, for a moment, felt threatened or unsafe in person or property. Folk's may look, dress and talk differently in different parts of the country and their interests certainly vary widely, but underneath it all they are all interested in the same thing, a decent place to live and raise their kids. Perhaps if everyone had the benefit of the trip I just had, they could see, as I do, that we're all in this together and no one is getting out alive.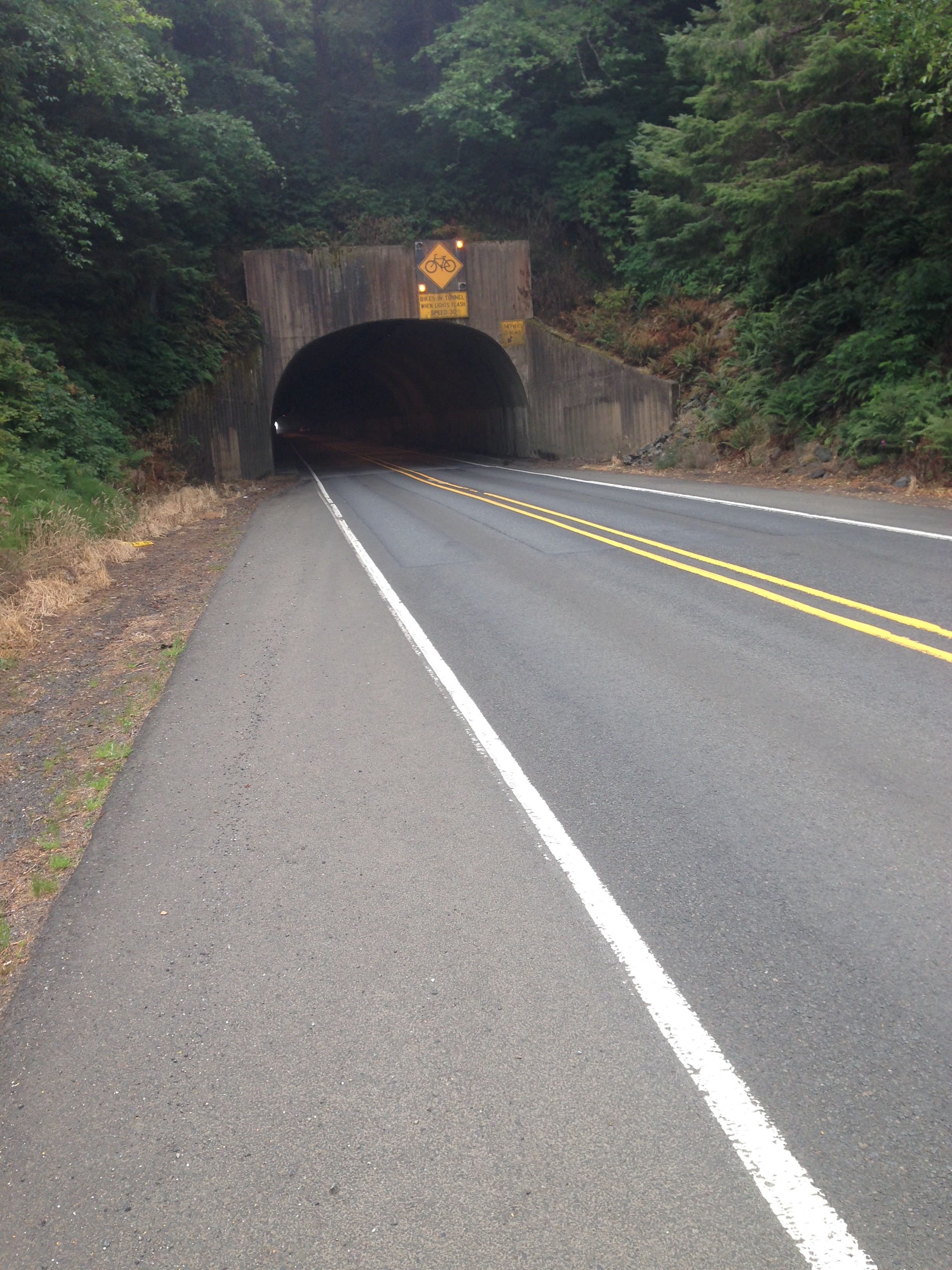 Along the Pacific Coast Highway. Cyclists push a button to alert the drivers that riders are in the tunnel!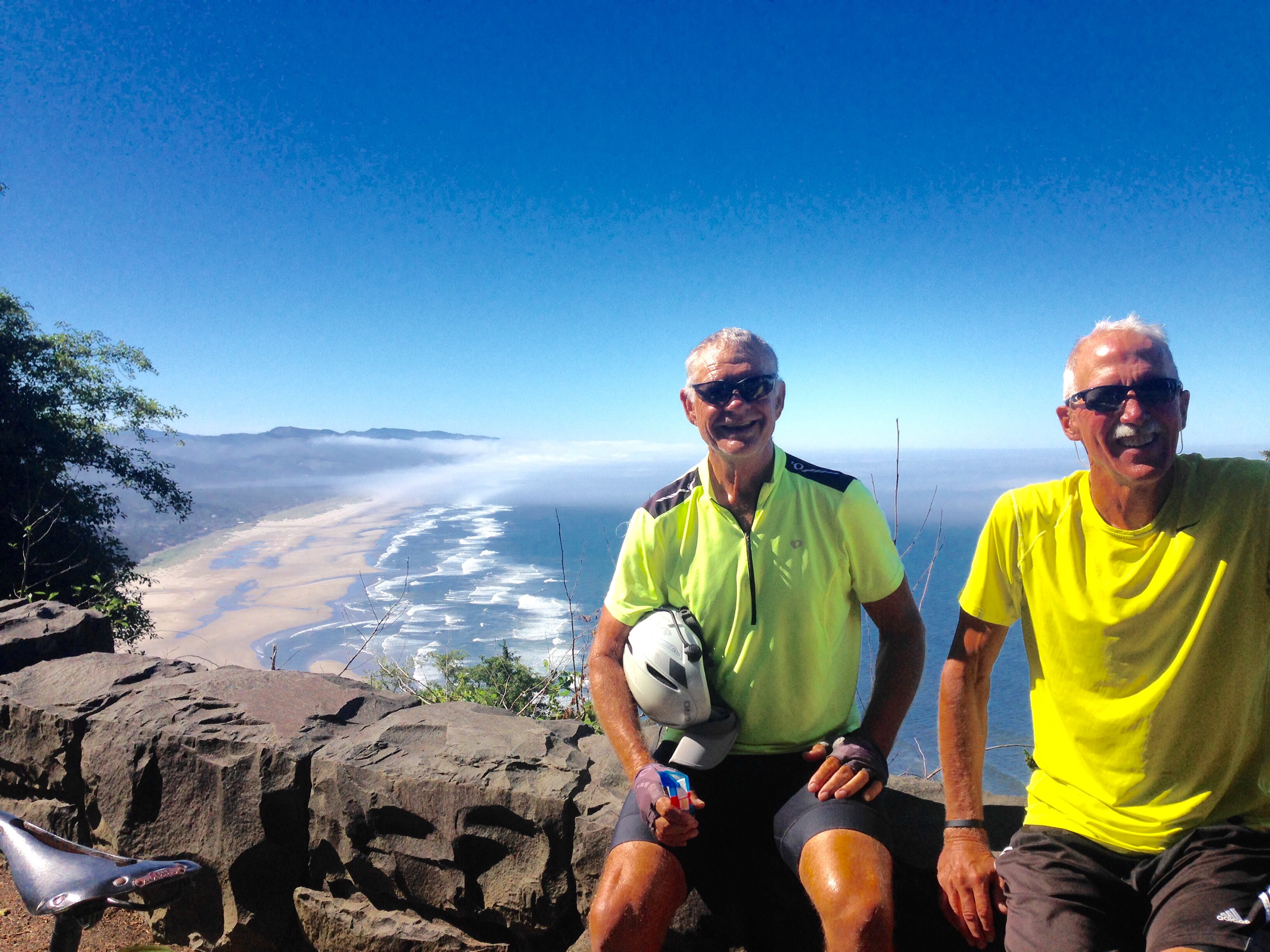 At the top of the last big climb along the coast!