Day 79 Redmond,OR to Blue River, OR- 70.2 miles
Day 80 Blue River, OR to Corvallis, OR- 87.4 miles
Total 4,437.8 miles
Being physically active for five to seven hours a day burns an enormous amount of calories. I've done my best to keep my weight up during this trip, eating four meals a day and snacking constantly, but hard as I've tried, I'm still at least ten pounds lighter than when I started. If I underestimated anything about this trip, it's the amount I'd spend on food. I'd guess that I'm consuming twice as many calories as before the trip, just in the ice cream I'm eating (sometimes four servings a day), and I fear my appetite will remain in high gear long after my activity level downshifts back into low. Metabolism is a funny thing, once revved up, it continues at high speed, even when I lay down at night, creating enough heat that there is rarely any need for sheets. It's a testiment to quartermasters around the world, that they can keep an army in the field, knowing now, what it takes to keep one 64 year old on his bike!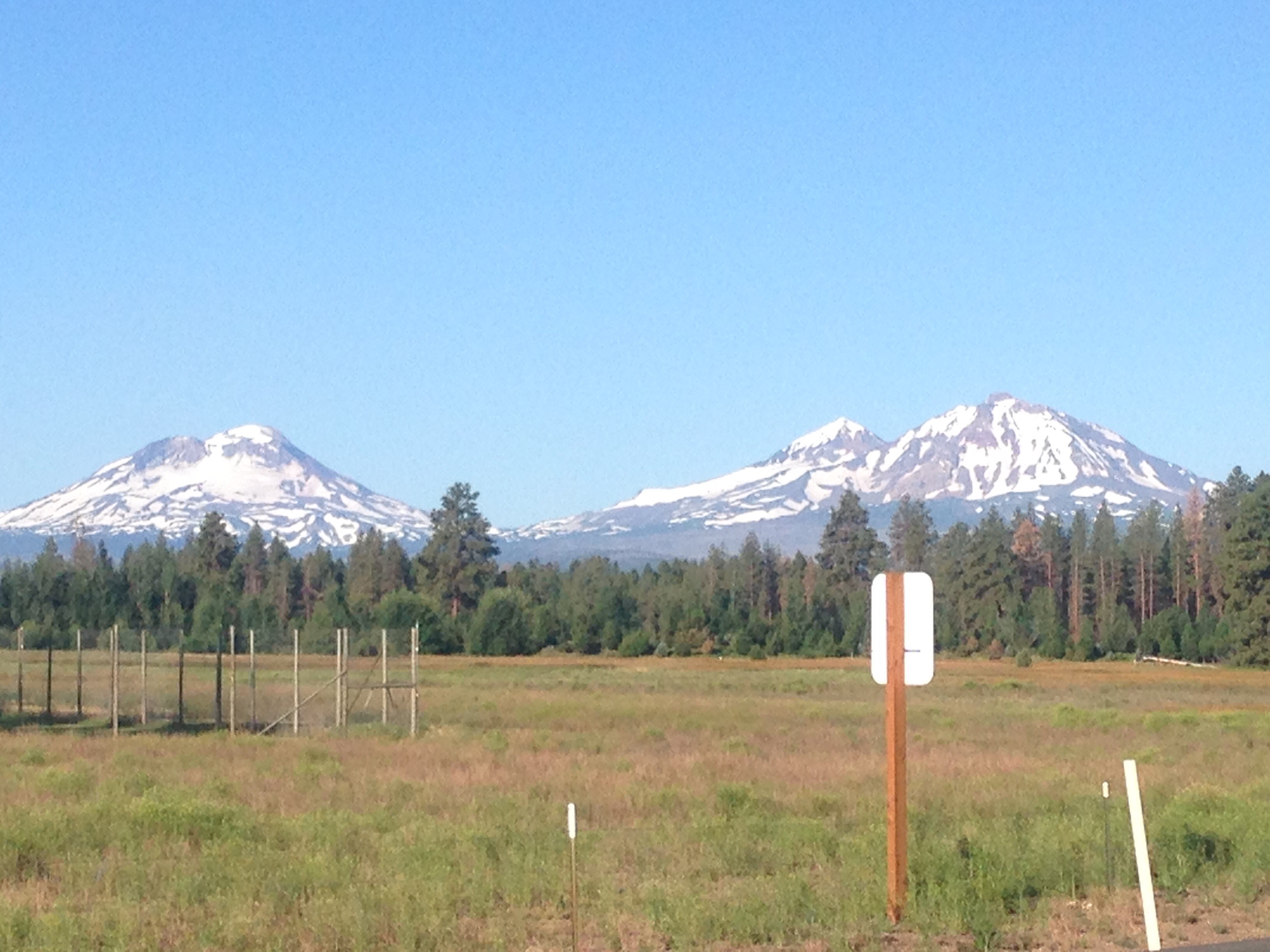 Three Sisters on our way up and over the last big pass of our trip!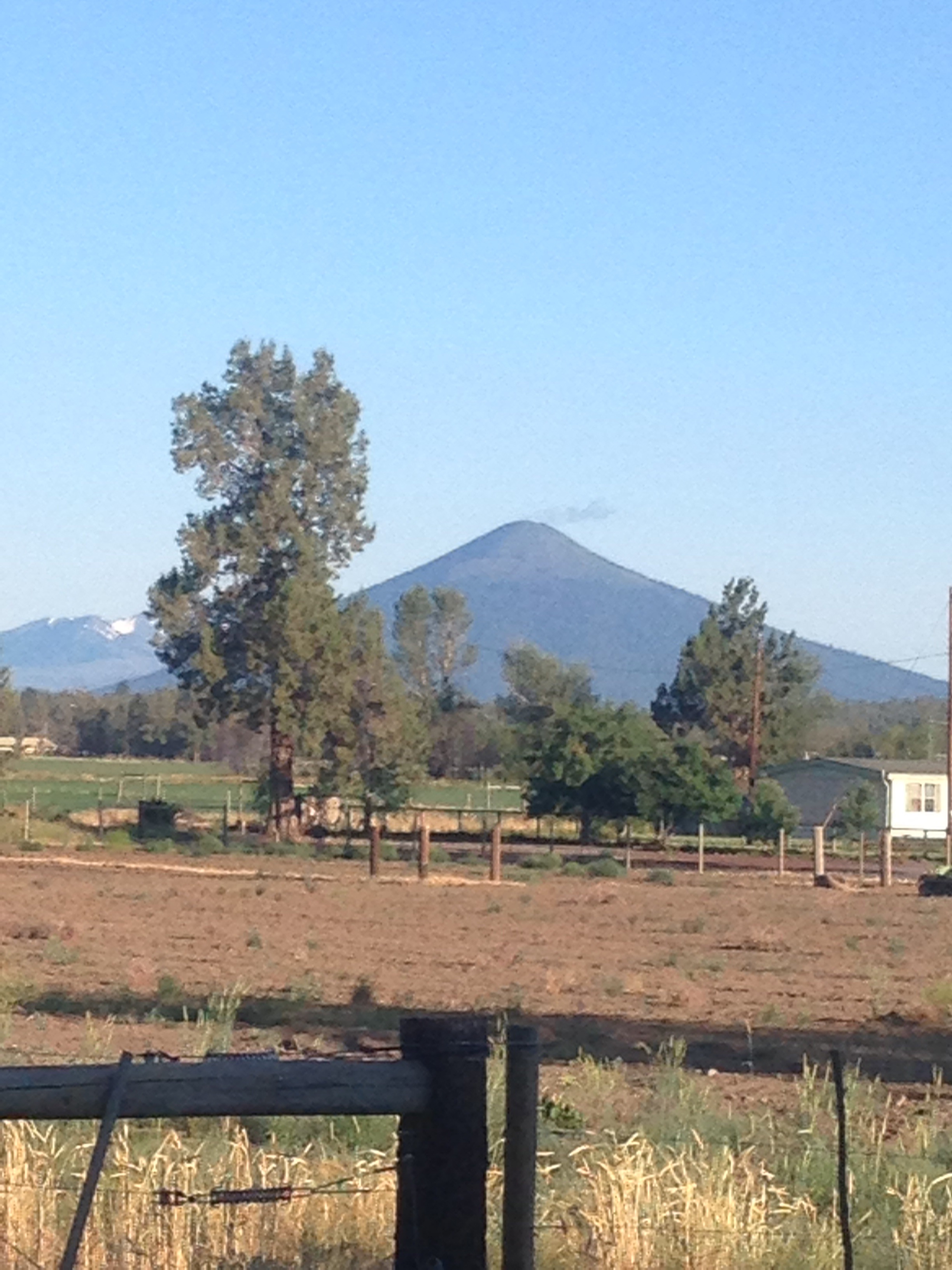 A volcano that almost looks active.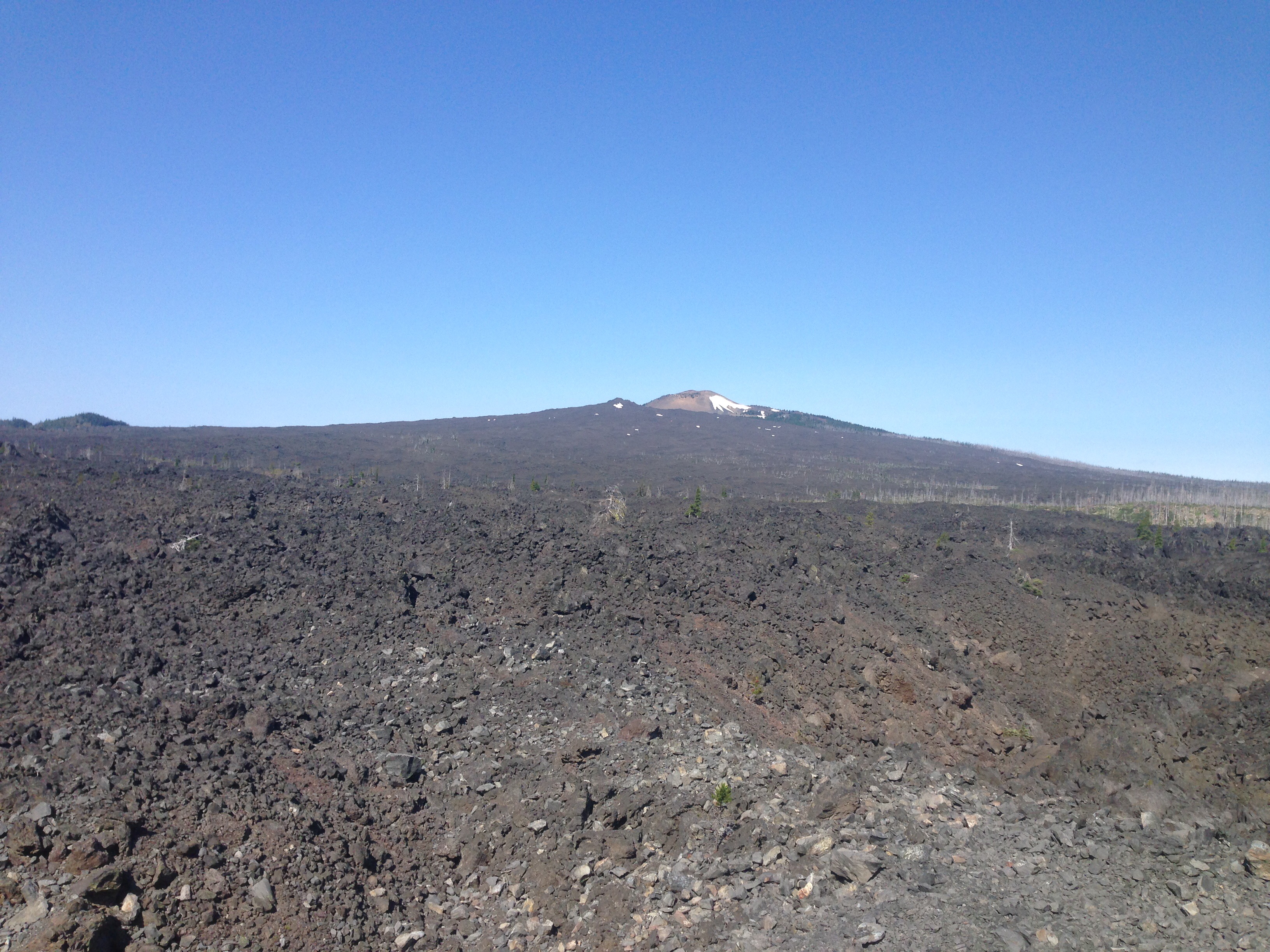 The Belnap lava flow at the top of the pass. The eruption was 1,500 years ago!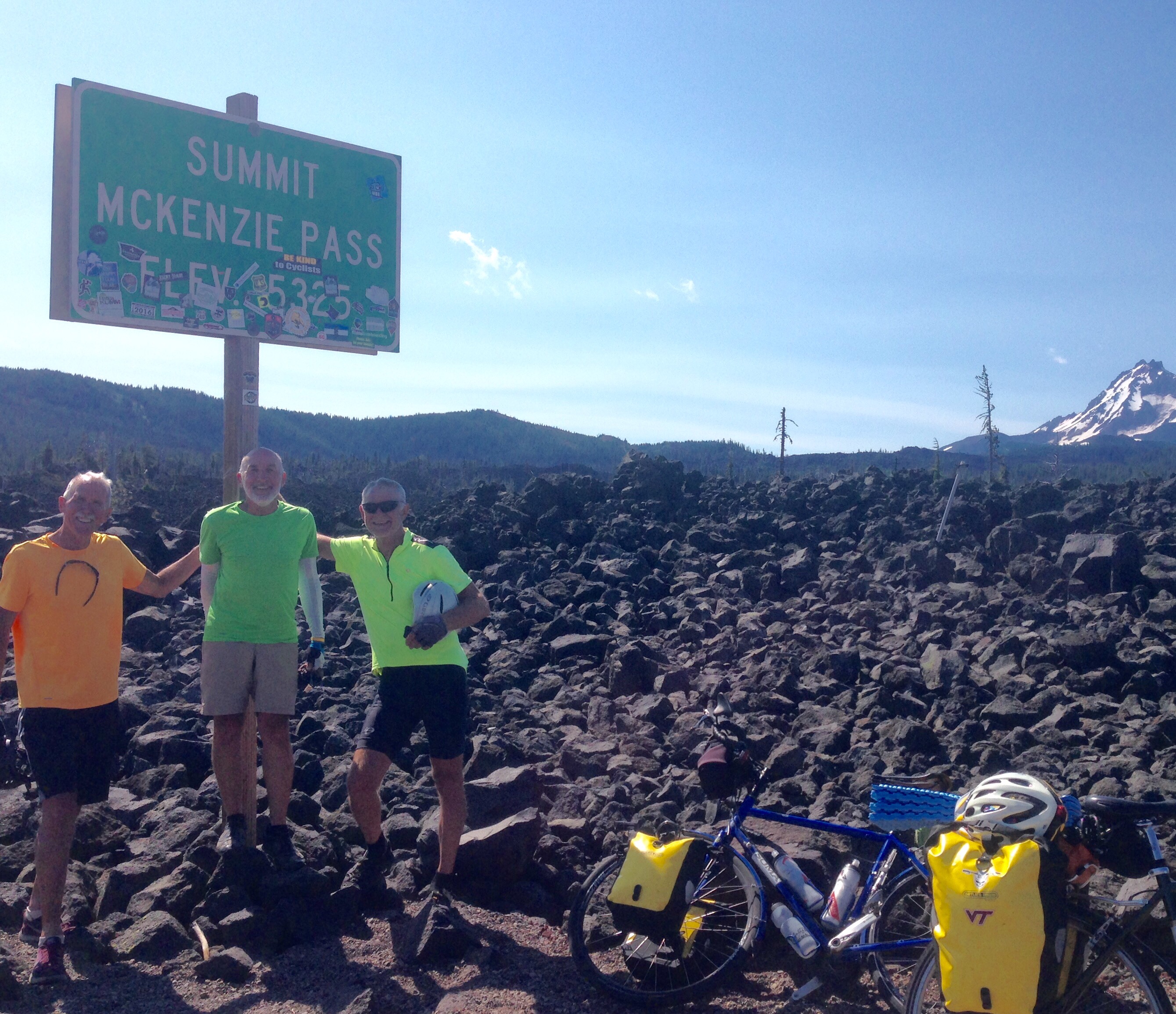 We have to have climbed at least 20 passes. This was the last and worth a picture!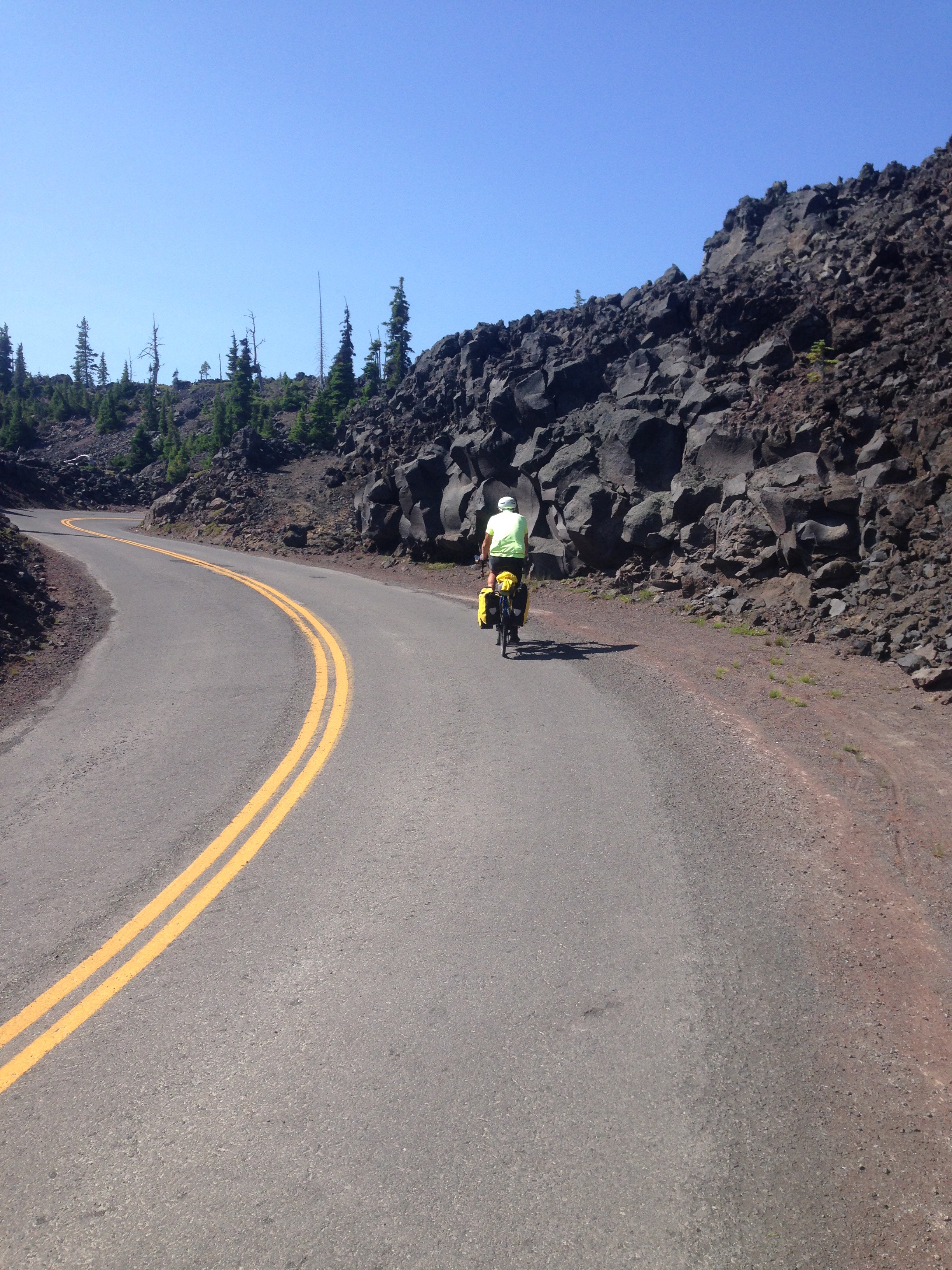 The road was carved right through the flow!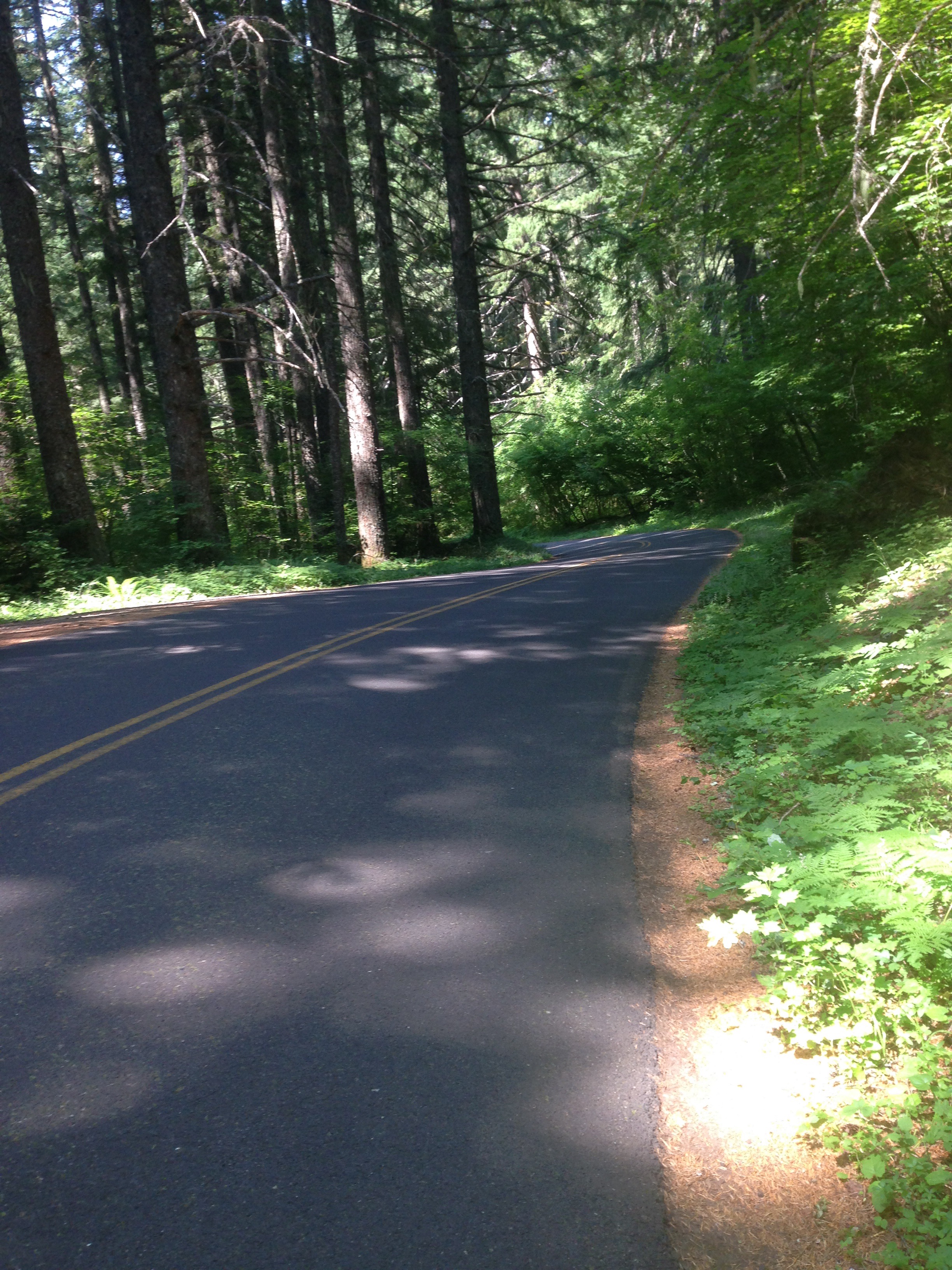 After that, 23 miles and 3000 feet down without a peddle stroke!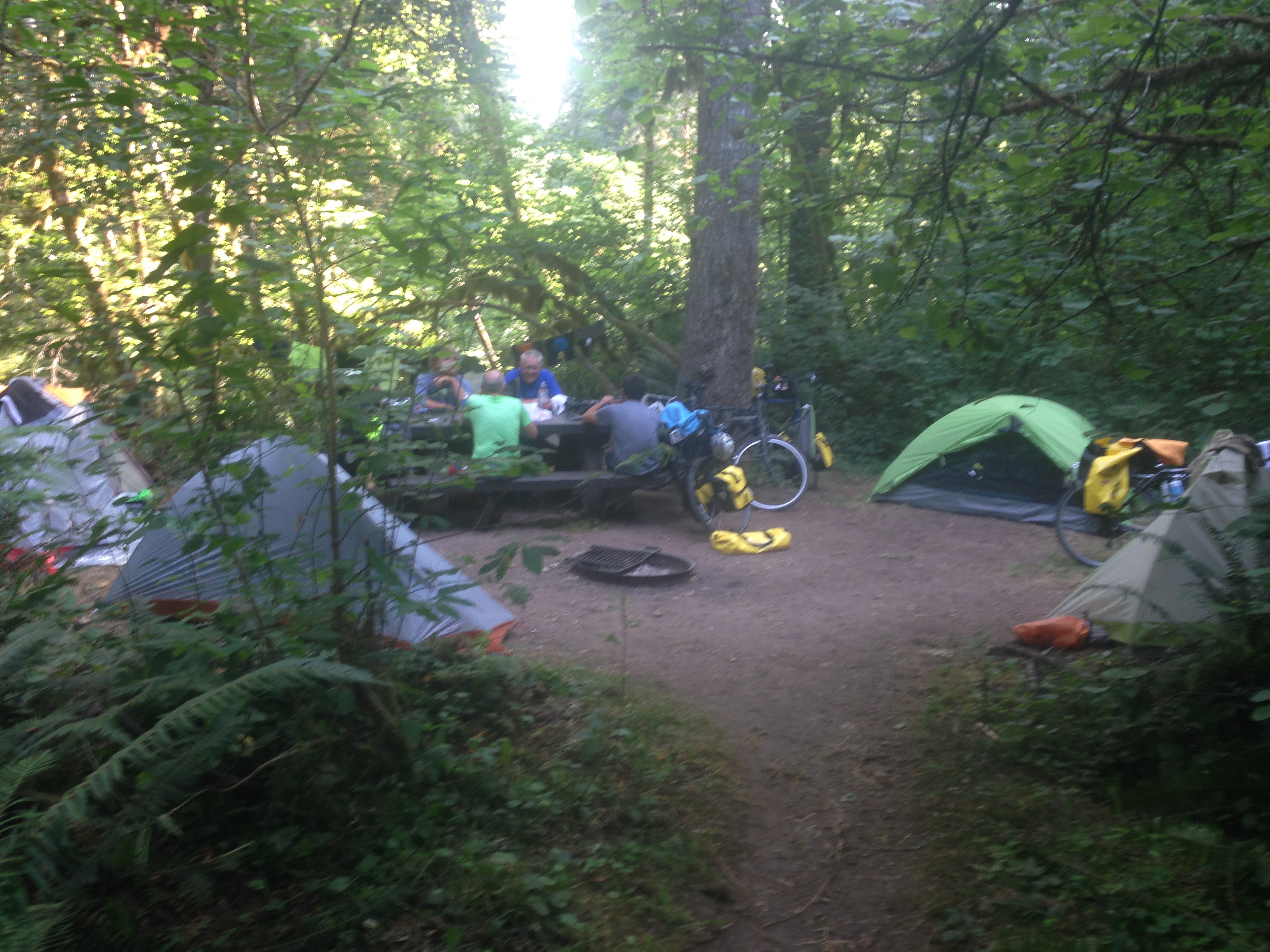 Five of us in camp last night!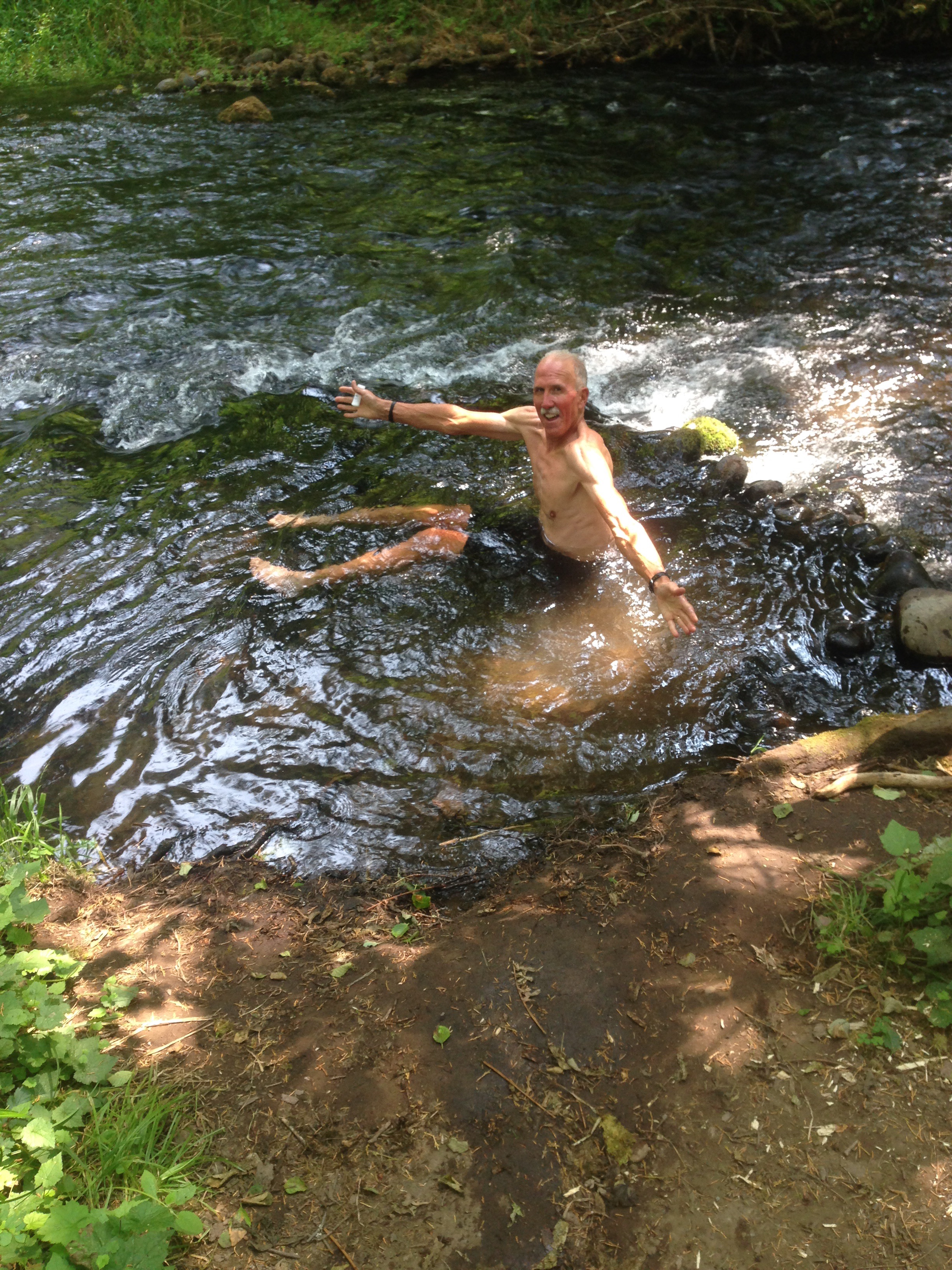 A cold bath right in the campsite!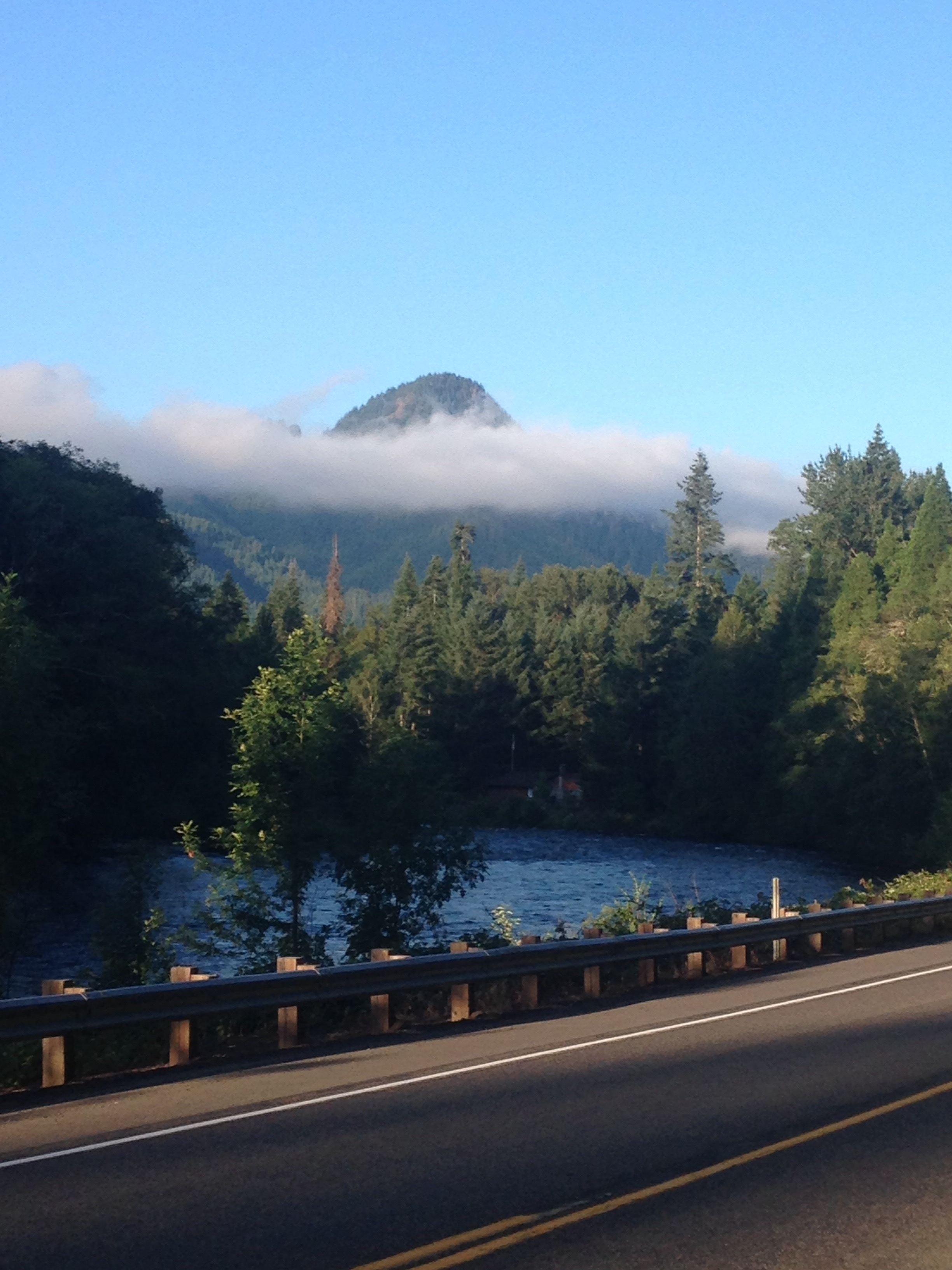 Leaving Blue River this morning!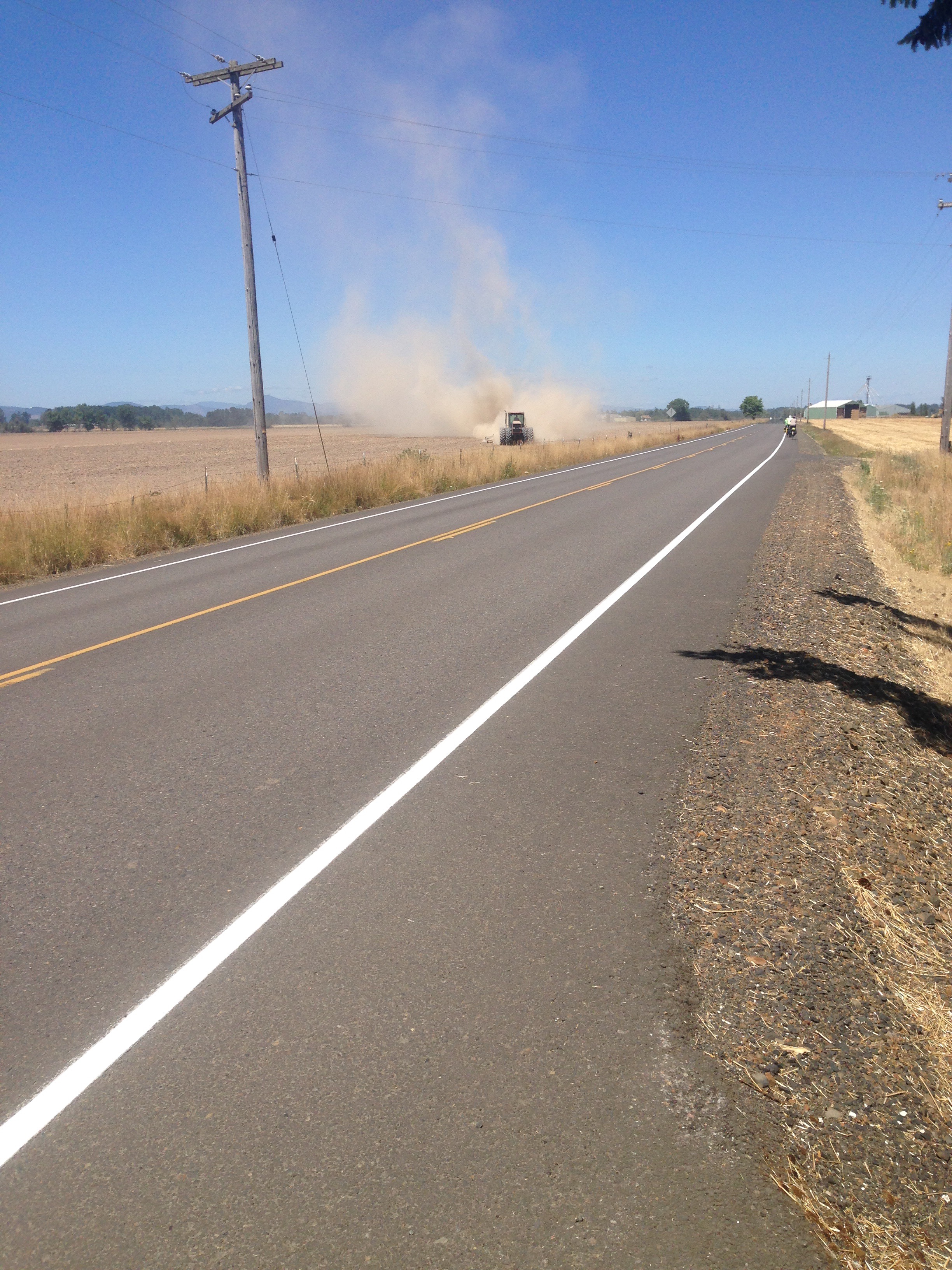 Willamette Valley, the destination of most on the Oregon Trail!