Grande Ronde, OR to Tillamook, OR via the Pacific Ocean
Today 67.9 miles
Total 4,557.3 miles
" Ocian in view! O! the joy!" William Clark
Our intrepid group reached the Pacific Ocean today, coming through the coastal rain forest on a cloudy damp morning, only to get our first view of the Pacific in the dazzling sunlight when it was perhaps 200 yards distant. While I didn't cry when I spotted it, I will admit to a rather startling flood of emotion. There were hand shakes and pats on the back all around after which we put our hands in the sea and took the obligatory photo! I think I have a sense of how Lewis and Clark felt at the same moment and would not think less of them if they cried like babies. Of course their trek was infinitely more arduous and they didn't have the luxury of being a plane flight away from home, but I am certain that what I felt today was a tiny piece of the same satisfaction. We have two days of riding up the coast ahead of us to our ultimate goal, Astoria, Oregon and the end of The Trans America Bike Route. That's also where Allison will meet me Tuesday morning! Can't wait!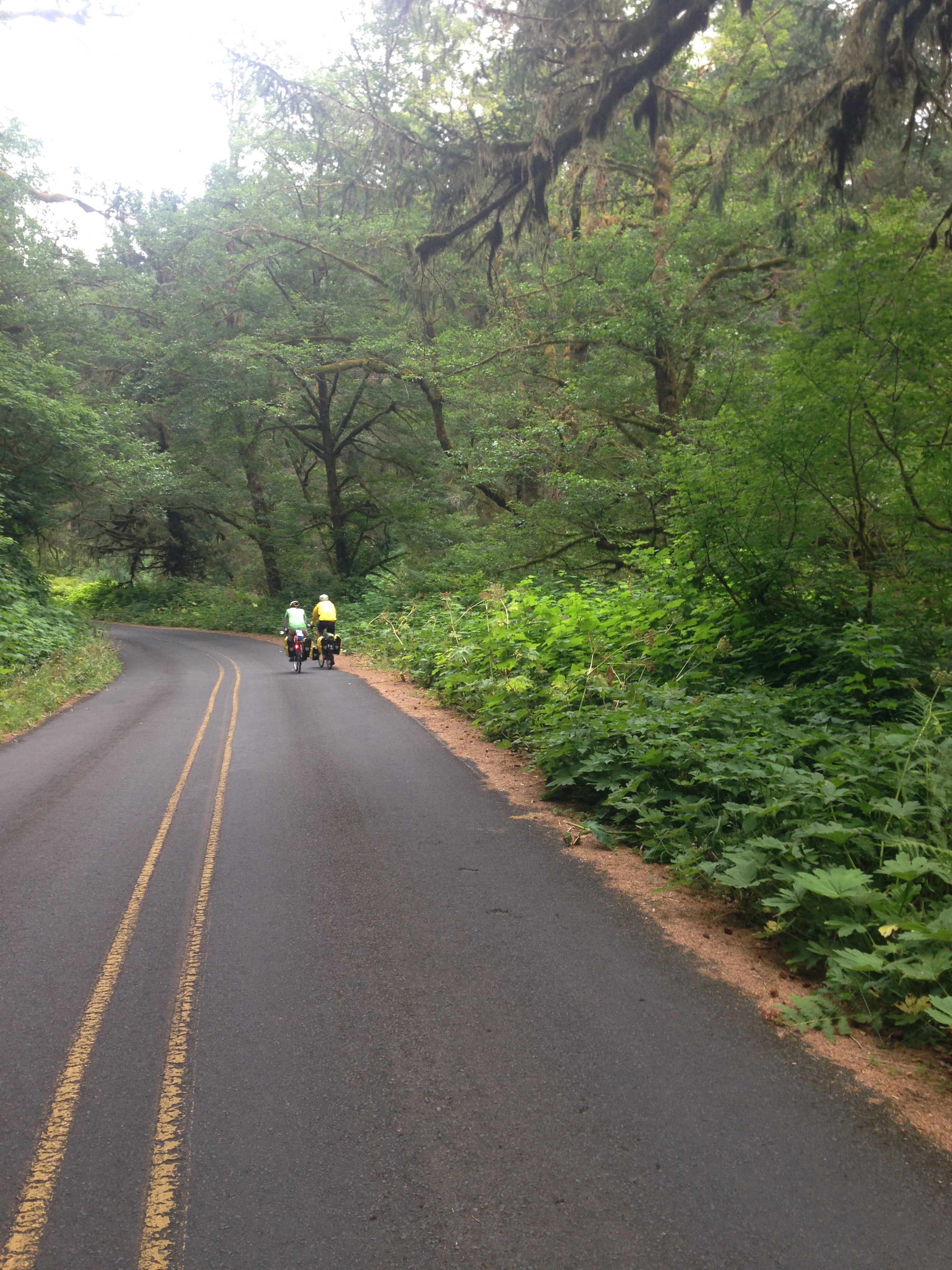 Coming through the rain forest on our way down to the sea!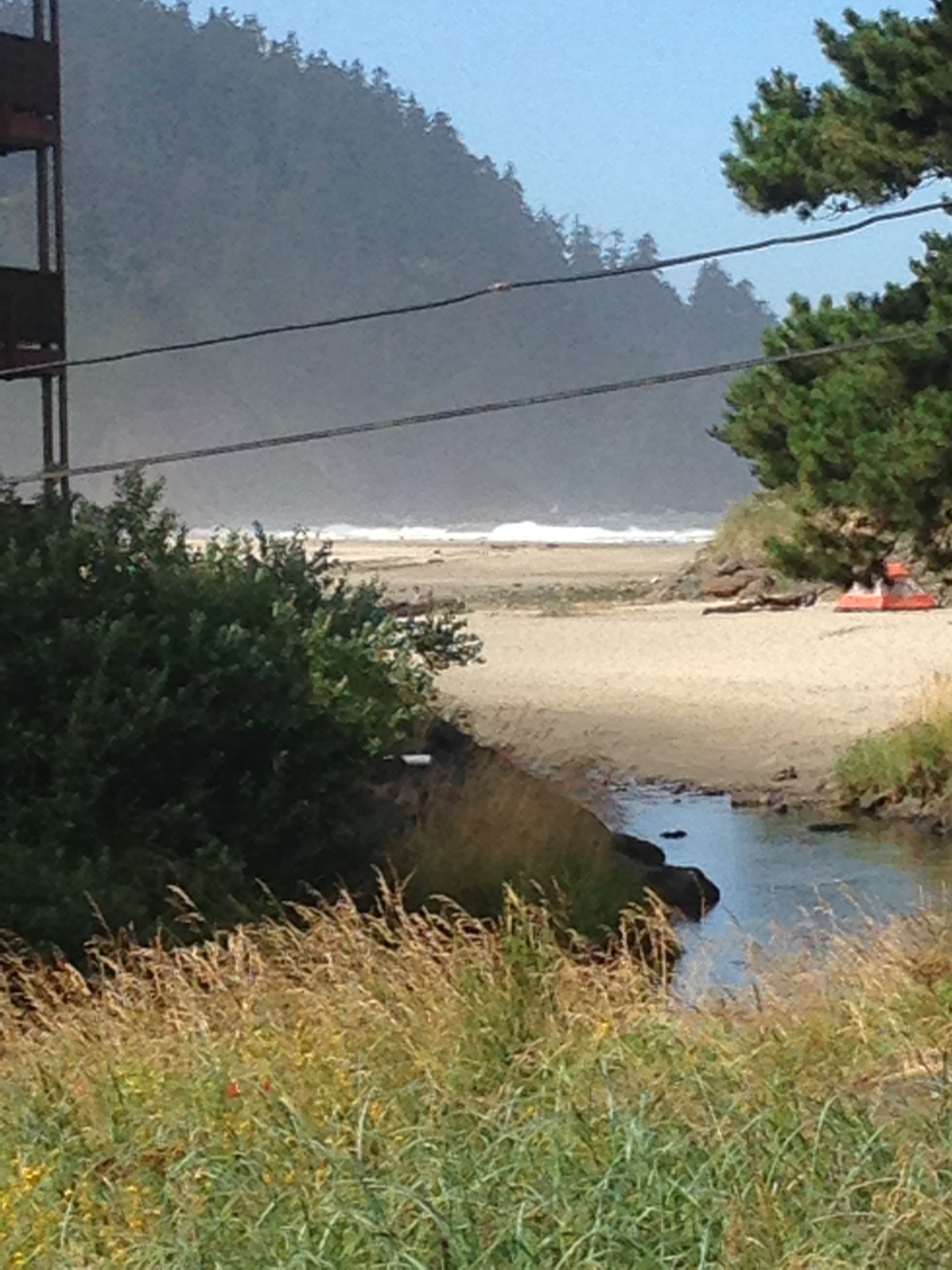 Our first glimpse of the Pacific!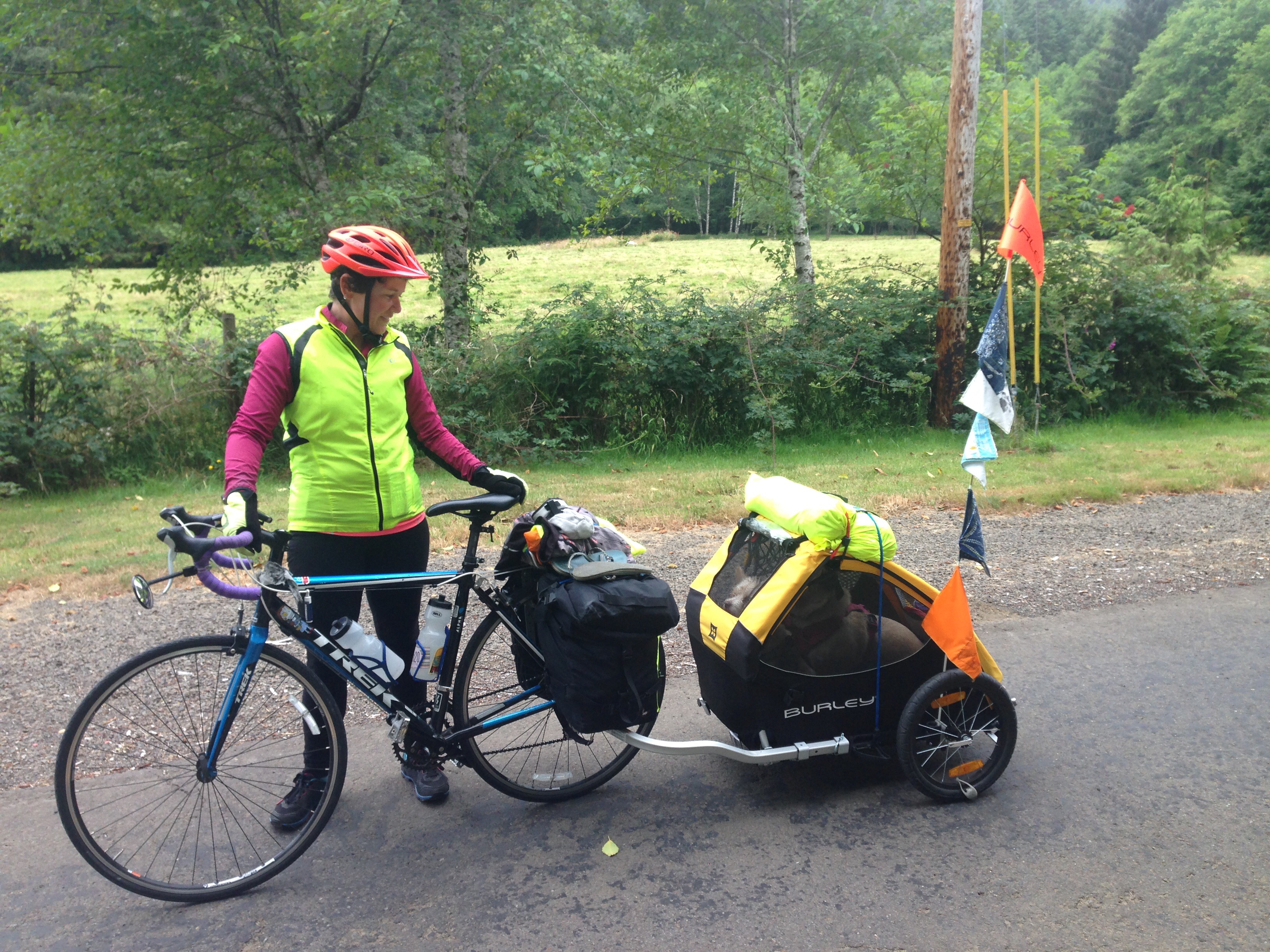 Talk about intrepid, this woman was heading South along the Pacific coast to Tijuana, with her two dogs!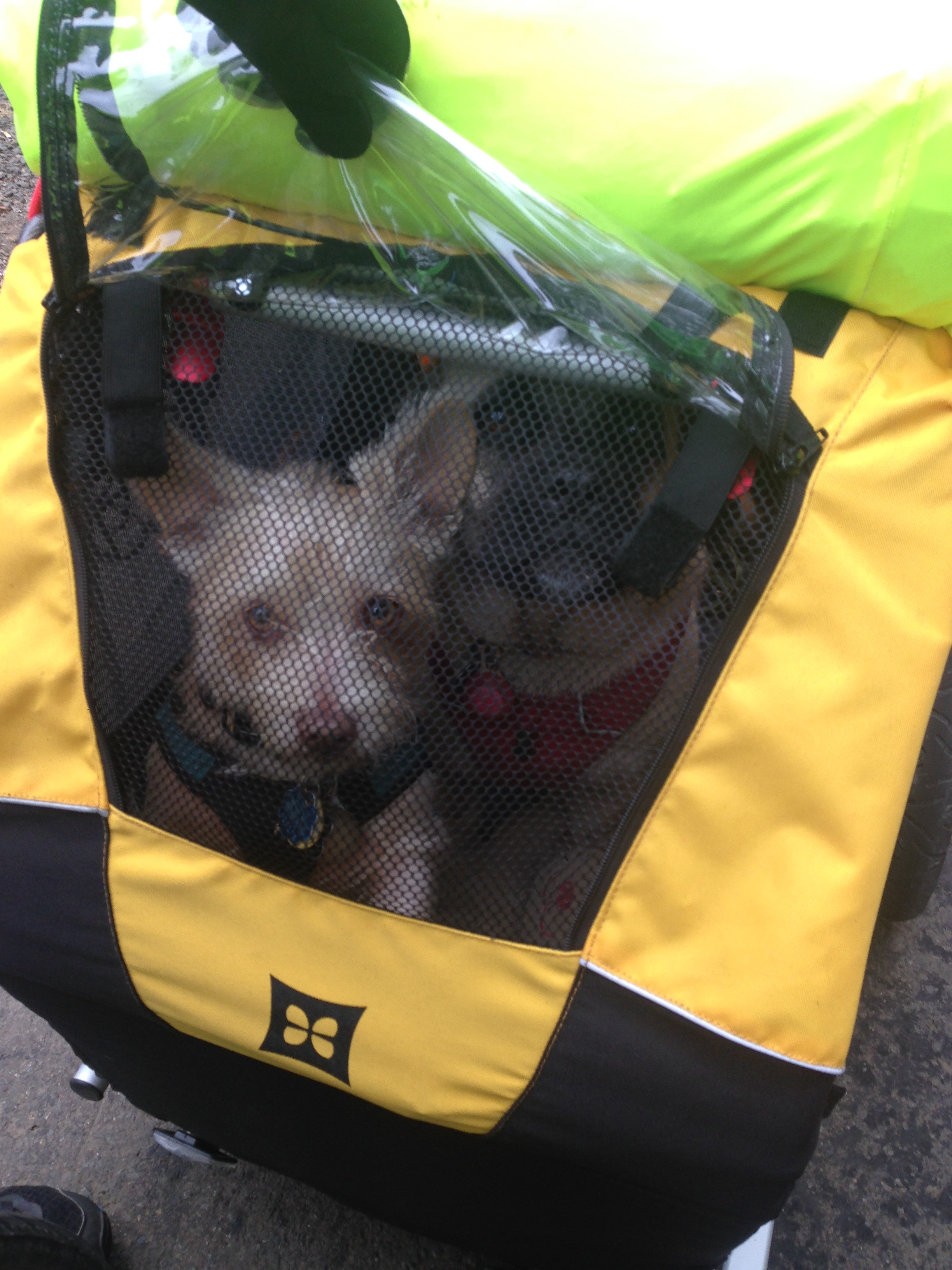 There they are!

There are still lots of hills to climb along the coast!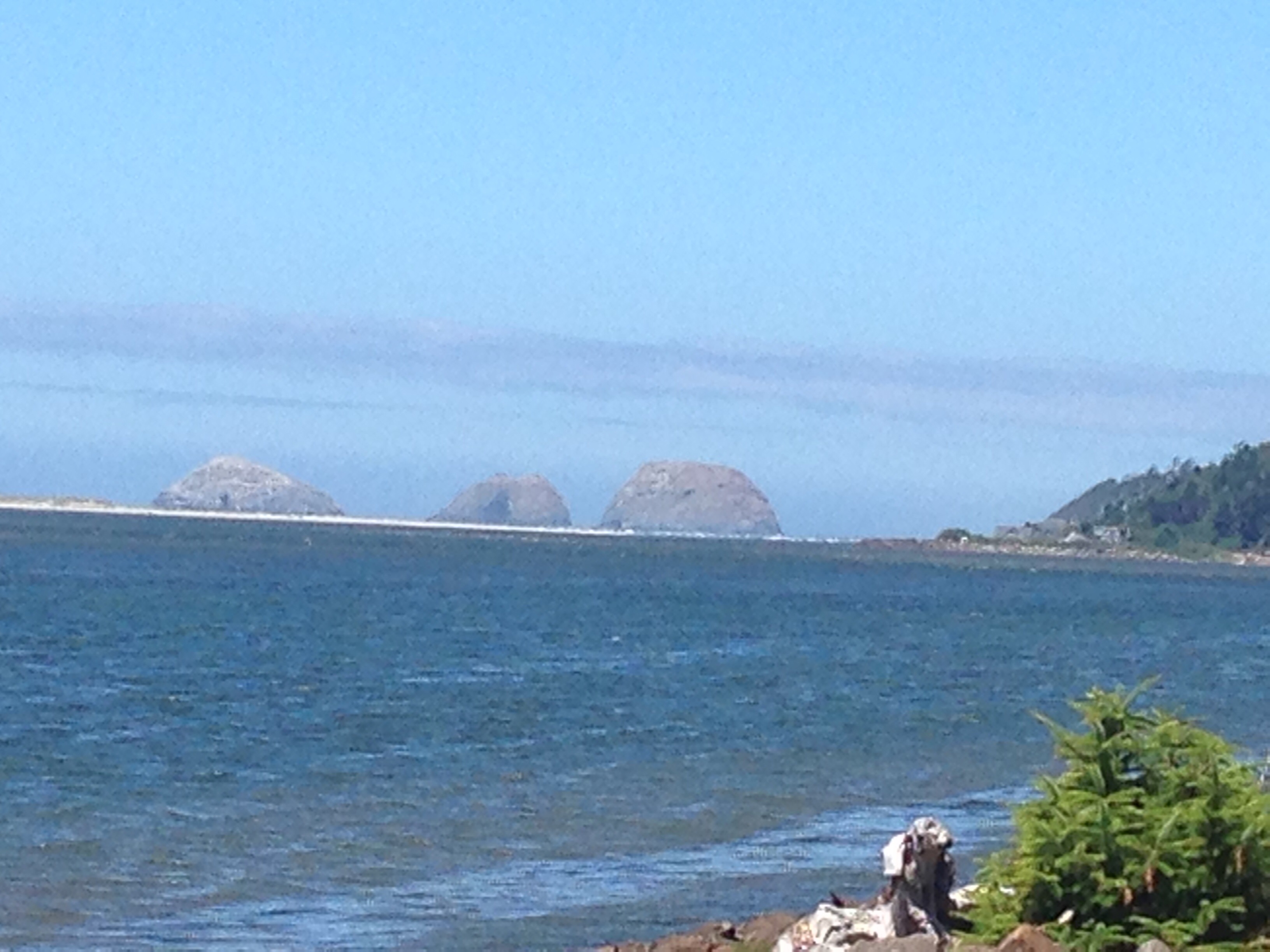 But the coast is beautiful!