Ennis, MT to Twin Bridges, MT via Virginia Cityb and Nevada City
Today 43.8 miles
Total 3,426.1
"Through Riders" is a term I first heard today, though it has been something I've been aware of, in one way or another, since joining the Trans America Route. Everyday, we meet bicycle tourists traveling in both directions. They can be identified by their garish, dayglo, attire and the fact that their bikes are packed with gear (this, of course, includes yours truly). Generally, we stop and chat, unless one or the other off us is coasting on a downhill and refuses to relinquish even a smidgen of momentum. Again, this includes yours truly! When we talk, the same questions are always asked. Where are you from, where and when did you start, and where are you headed. Today, this lead to the term "through rider", meaning coast to coast (similar to "through hiker" on the Appalachian Trail). The term creates a kind of hierarchy which belittles those " heading 6 or 700 miles up the road to Pueblo". I've heard people say, " I'm only going to Missouri" and then explain themselves by saying they have commitments in late July. Such is human nature I guess.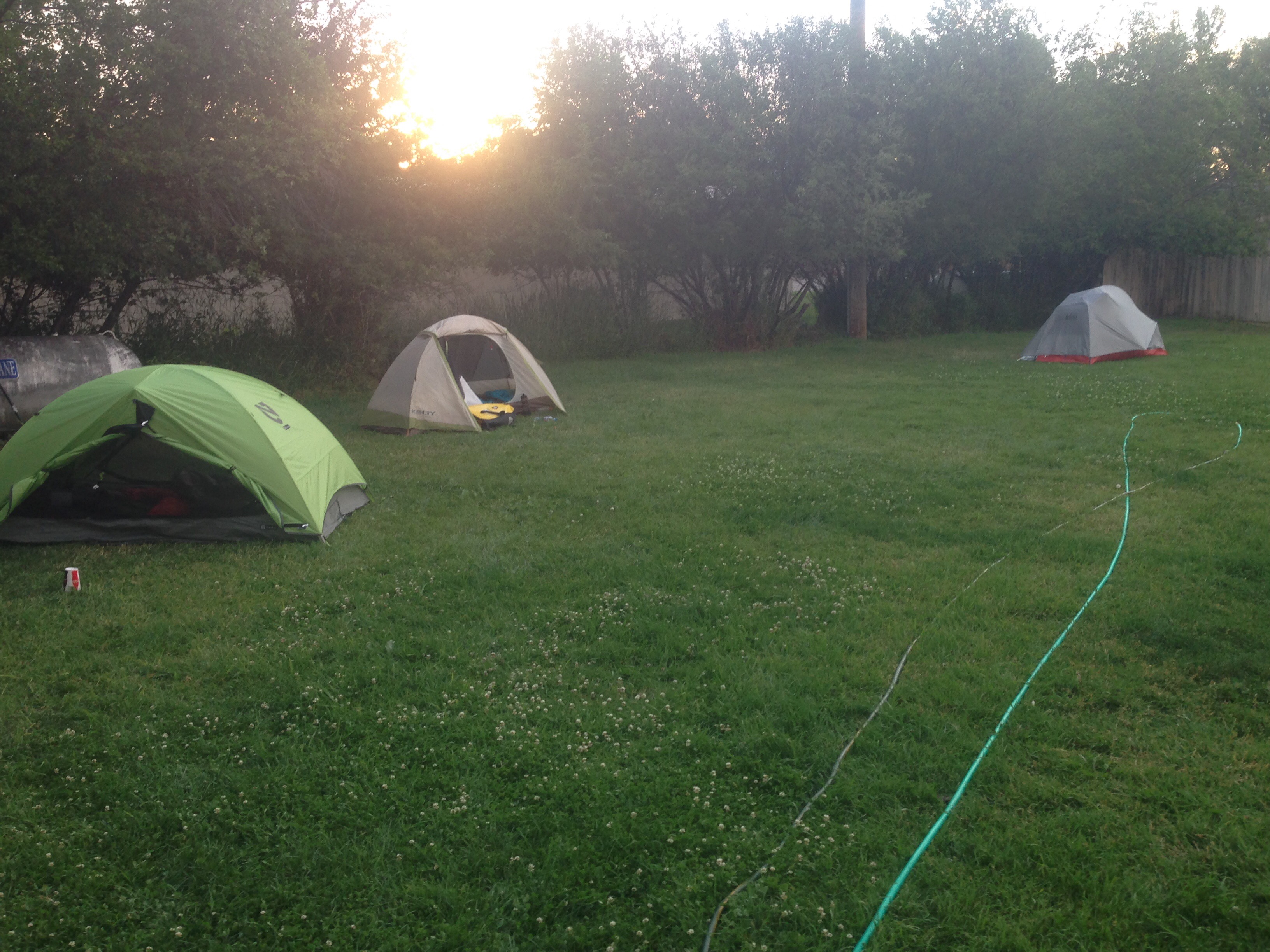 Our campsite behind Willies last night. We showered with the hose. A thunder storm came through around 11pm.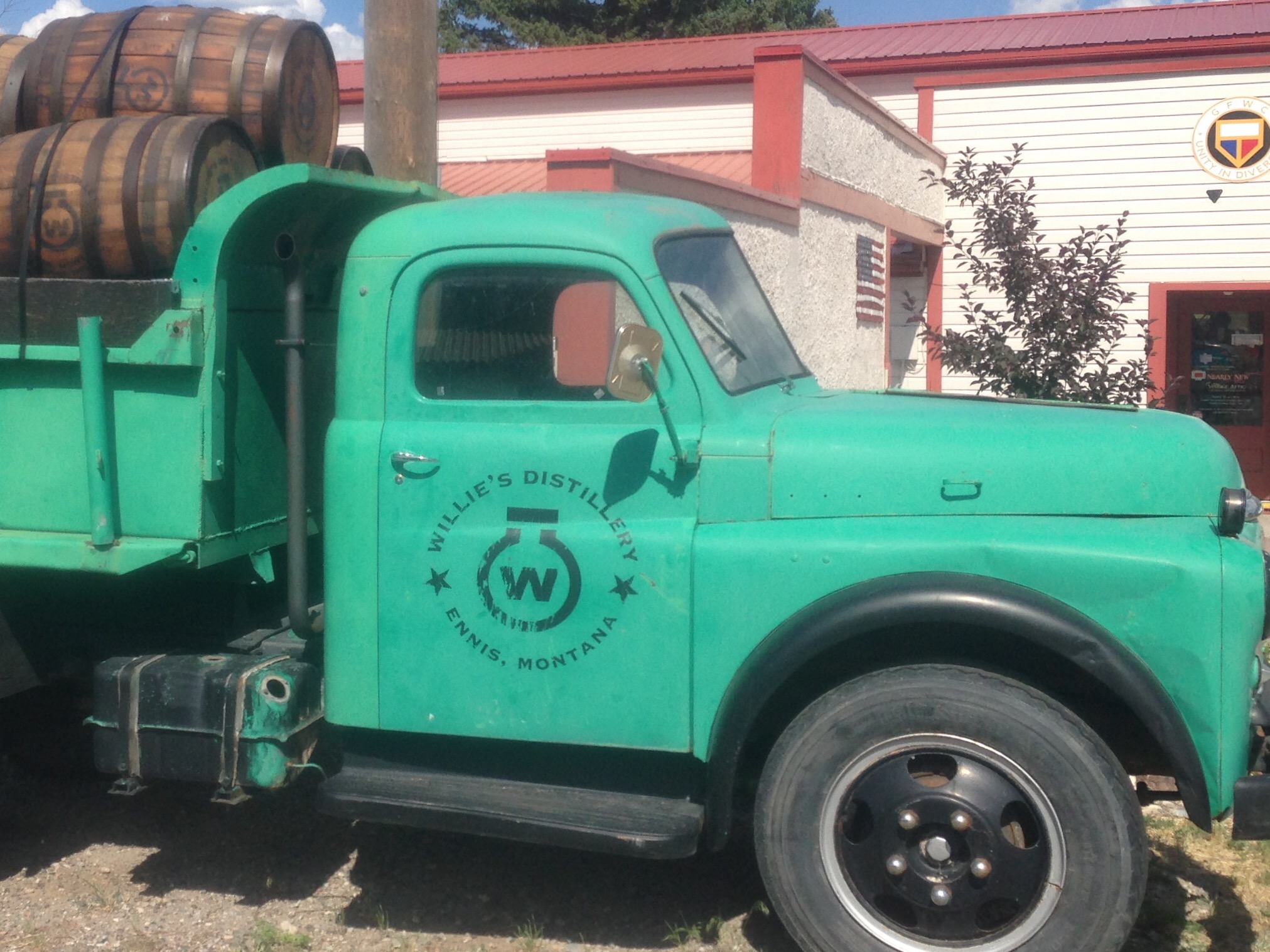 Willie's delivery truck. His father was a bootlegger during Prohibition!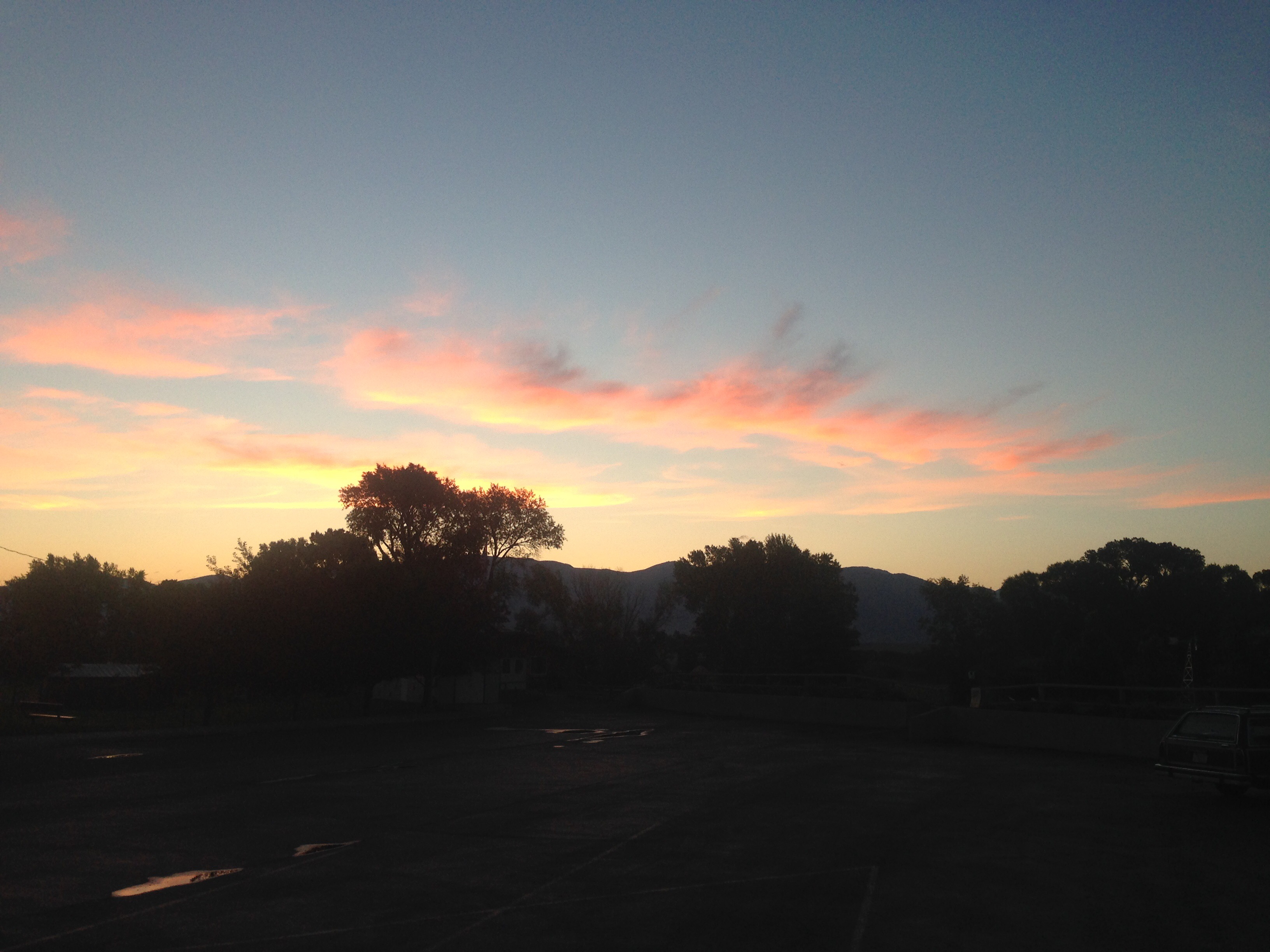 Heading for the bathroom at the City Park this morning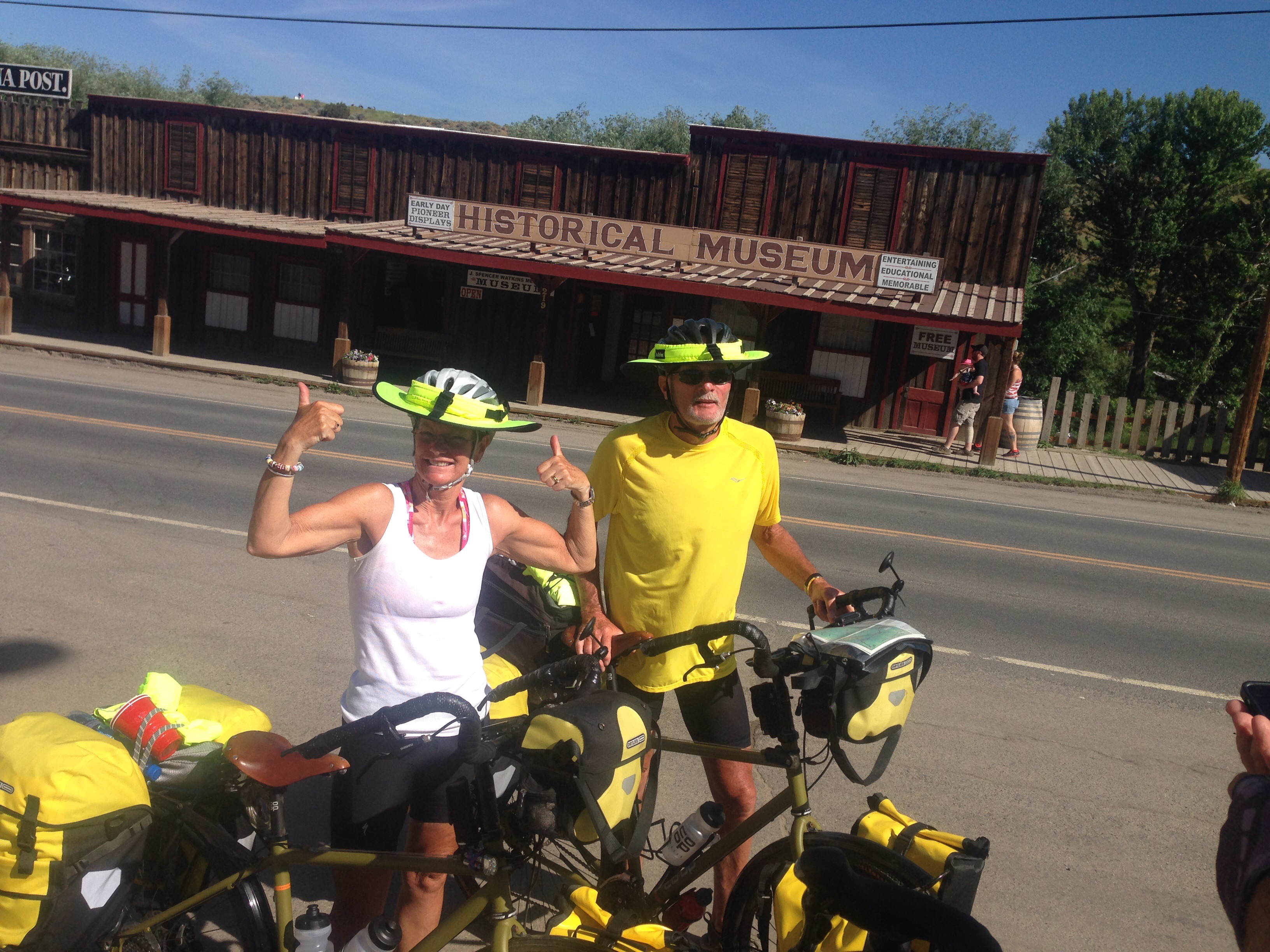 "Through Riders" Jerry 71 and Lois 65, heading for South Carolina! When I asked how their marriage was surviving the trip, they both pointed at each other and said "Wah, wah, wah"!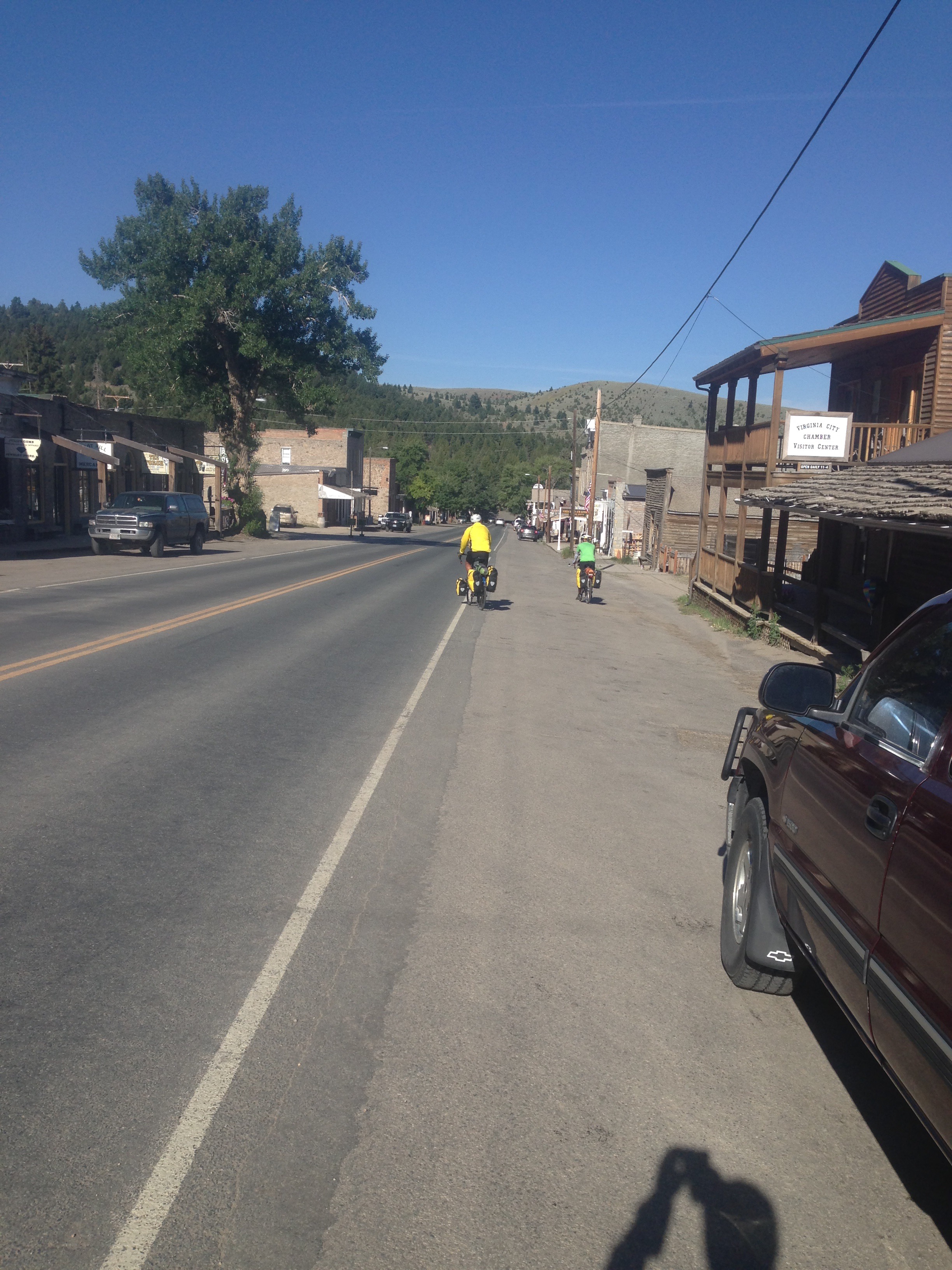 Mike and Charlie heading into Virginia City, MT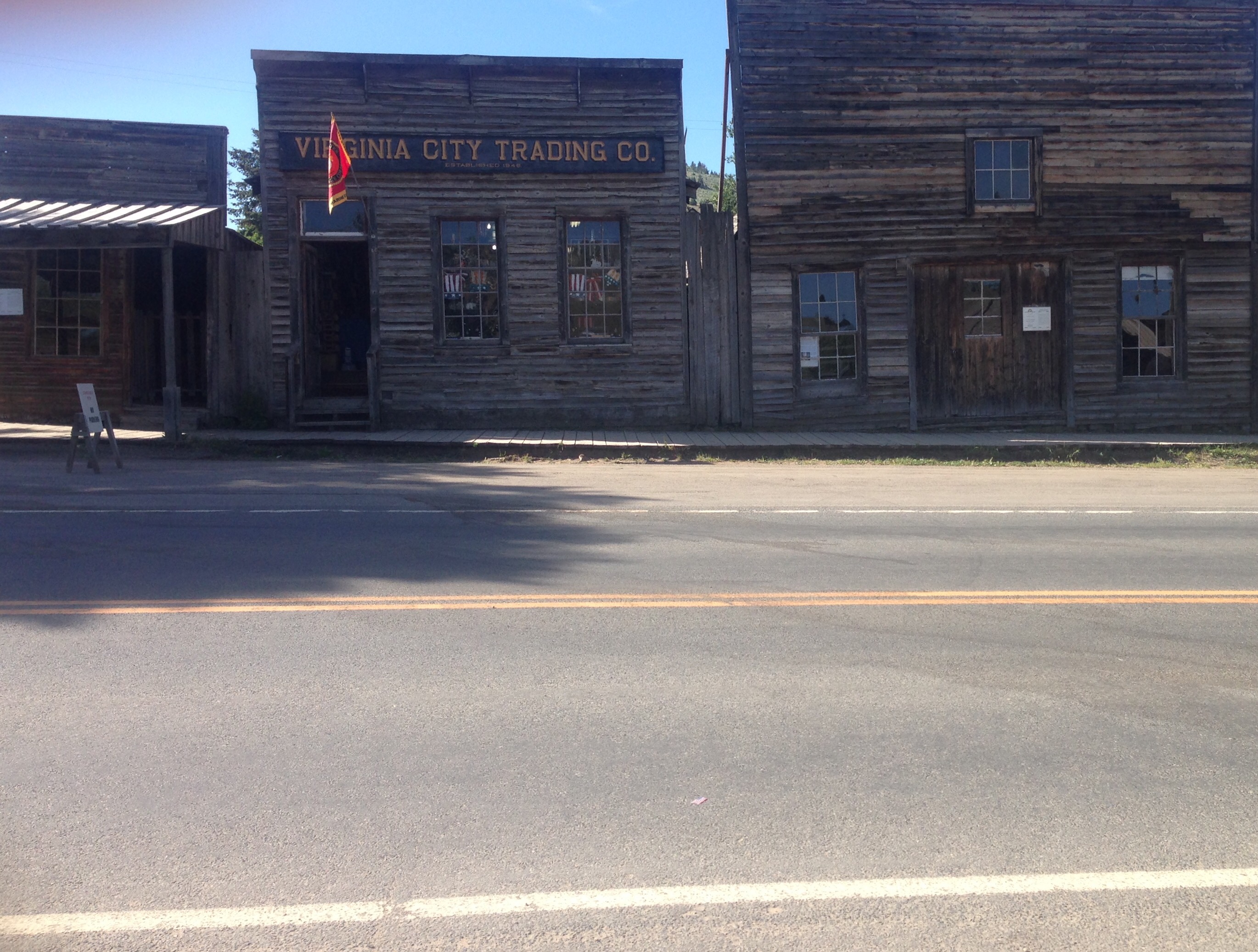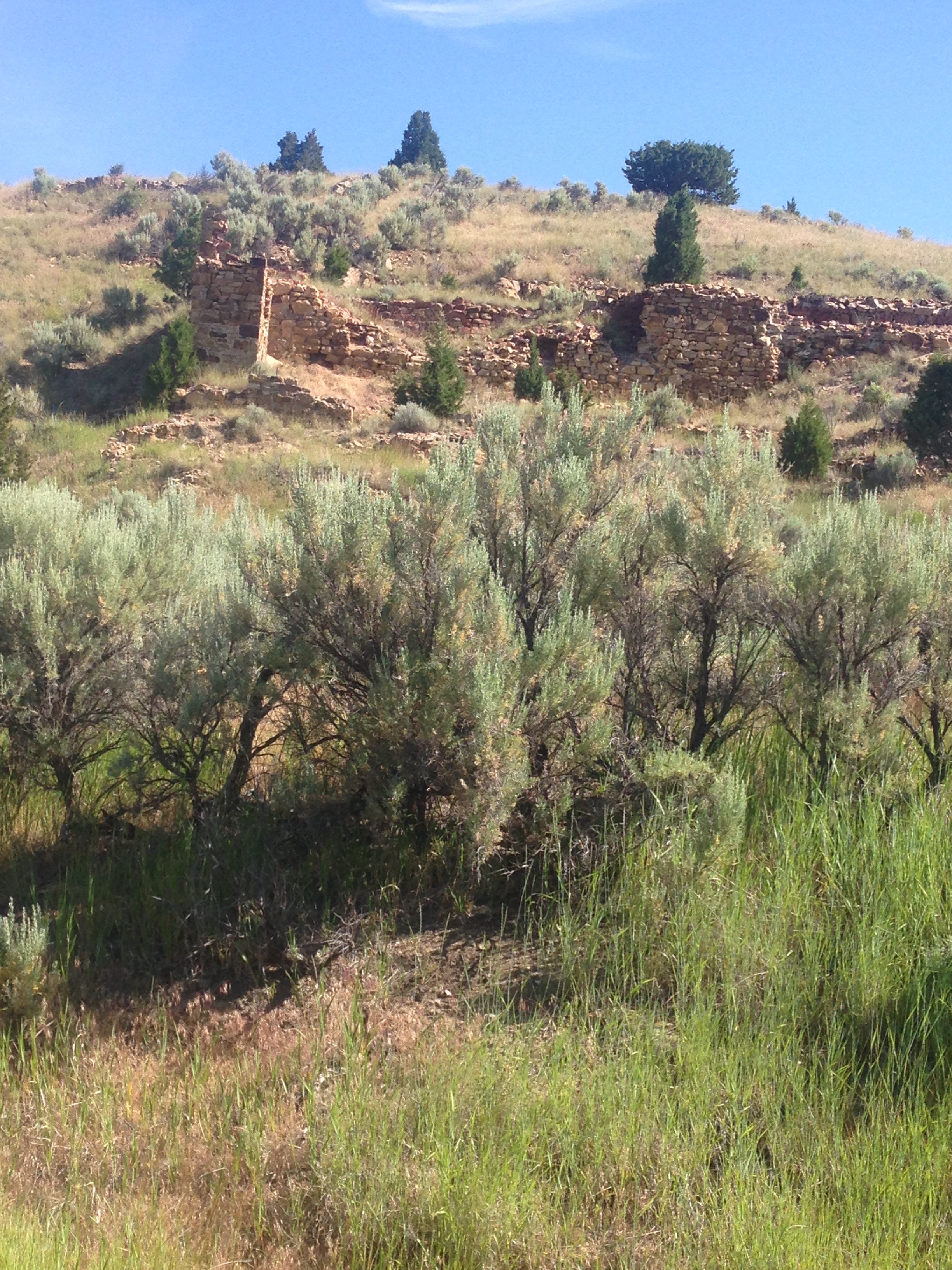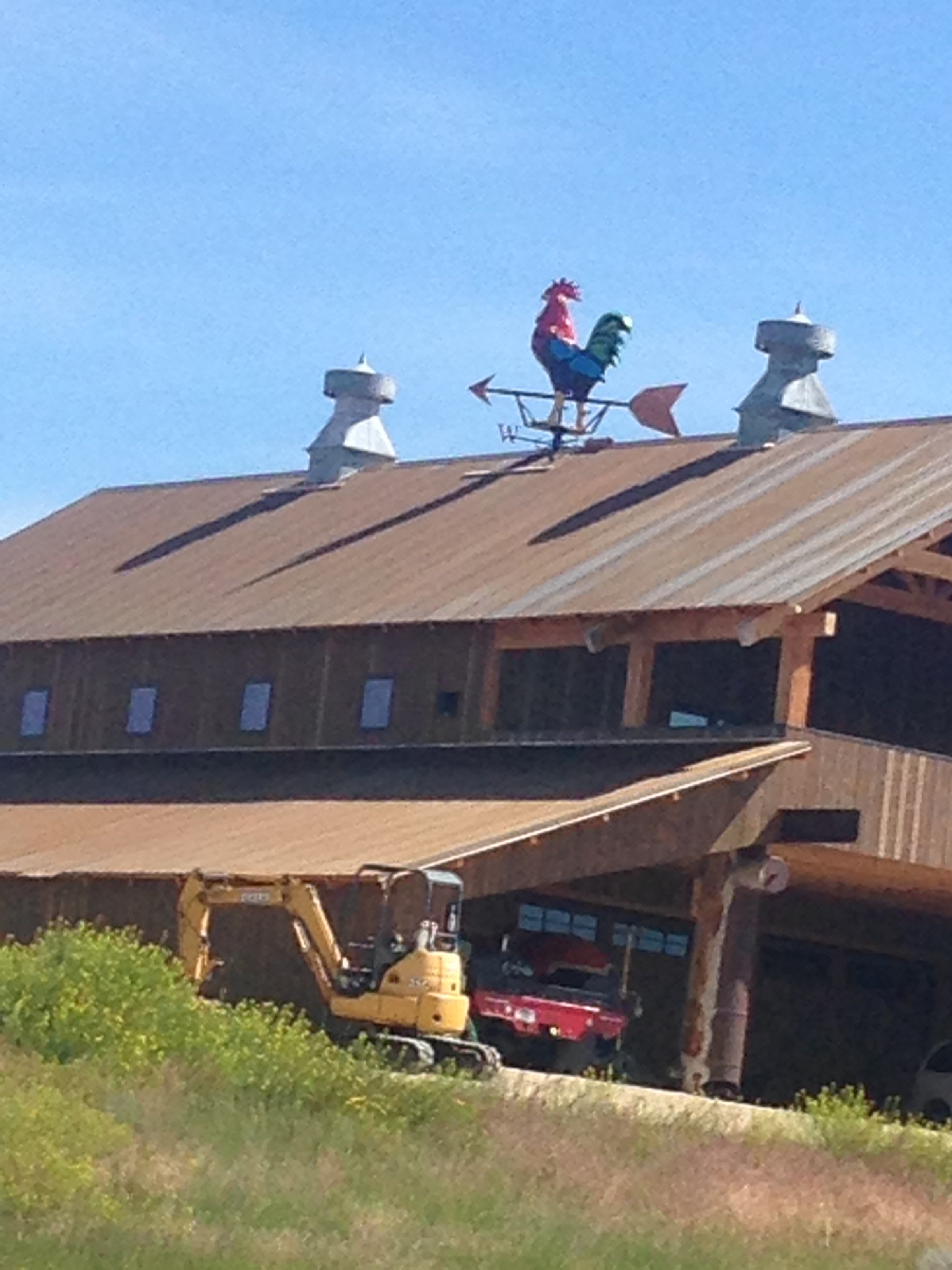 Allison refuses to get one for our house!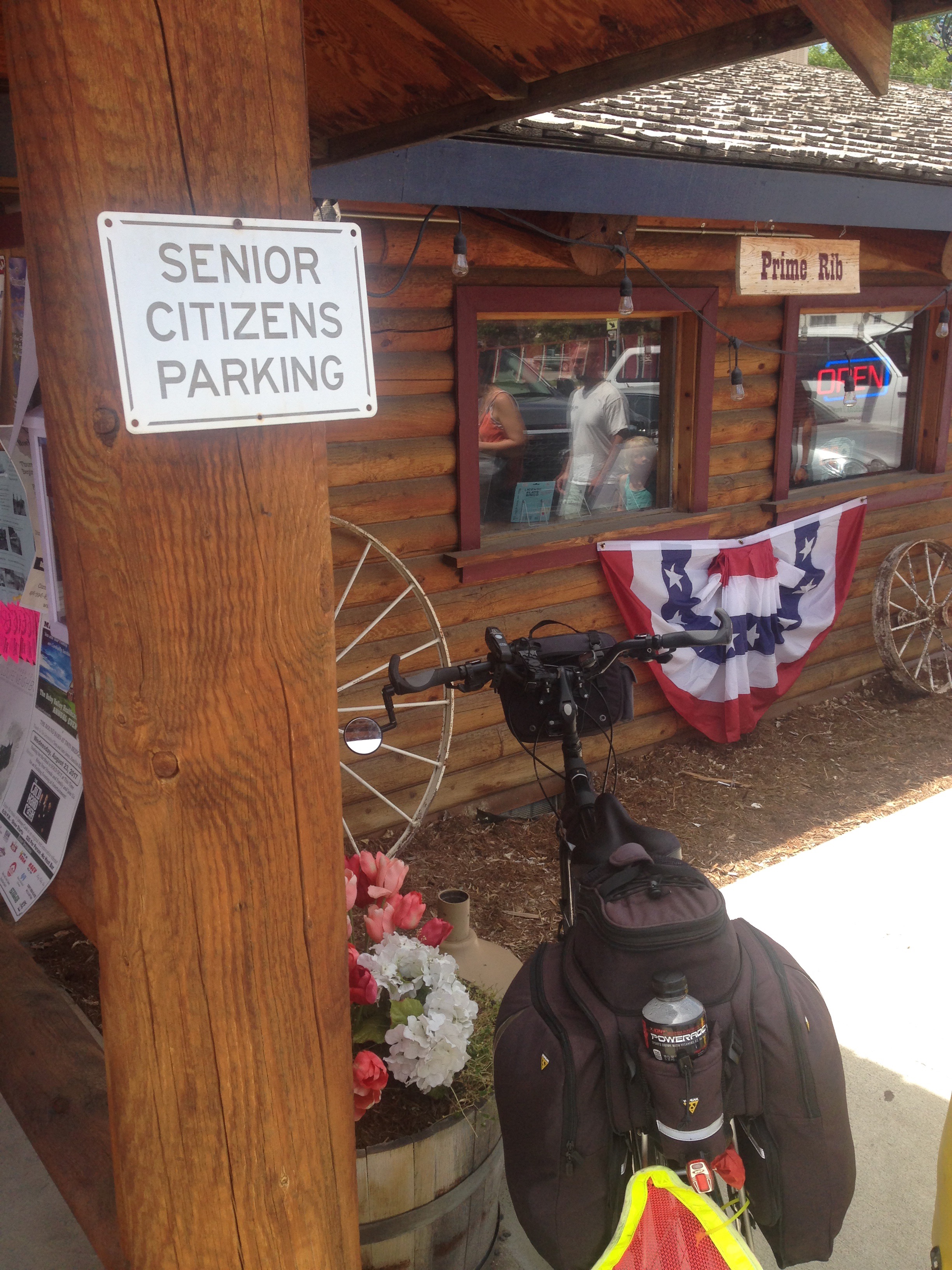 That's my bike of course!