Cambridge, ID to Halfway, OR via Hells Canyon
Today 58.5 miles
Total 4,005.4 miles
"If you can't stand the heat, get out of the kitchen" Harry S Truman
You may have noticed that much of the planning that goes into a long distance bike trip involves avoiding heat and headwinds. Both can be miserable! Today, our route took us up over the rim of Hells Canyon then down into the canyon itself where temperatures were predicted to be 101 degrees. We left at 5 am and climbed for 15 miles in the cool morning air. The descent into the canyon was actually quite chilly but when we stopped for breakfast near the canyon floor temps were already in the 80's. We made a quick run of 20 miles or so along the canyon floor next to the Snake River while the temperature rose, then quickly turned for the climb up and out. Sixteen miles later we were at our destination, Halfway, Oregon, aptly named as a point about halfway out of the deepest Canyon in North America (yes, it is deeper than the Grand Canyon). You're right, we can't stand the heat!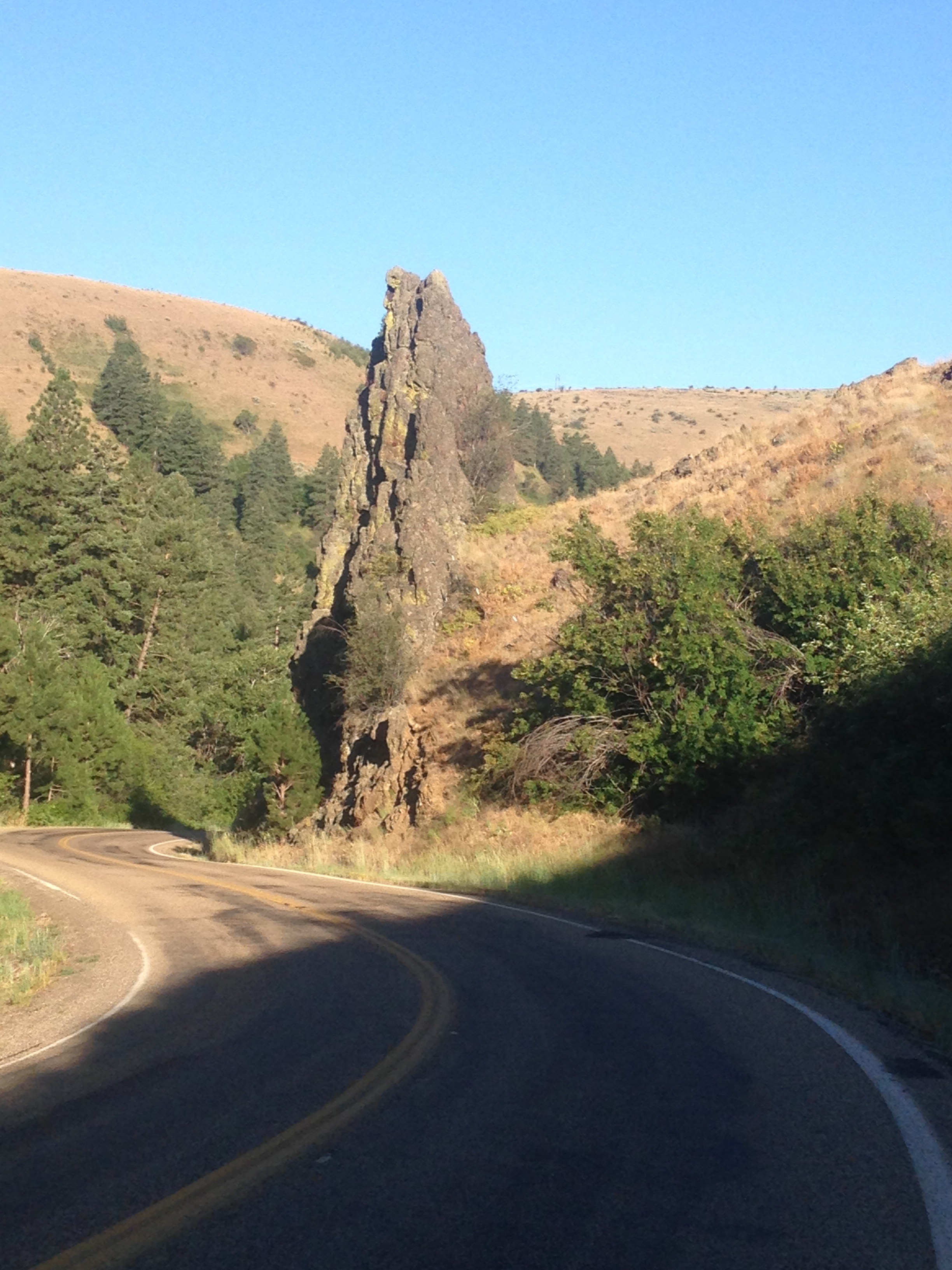 Coasting down into Hells Canyon!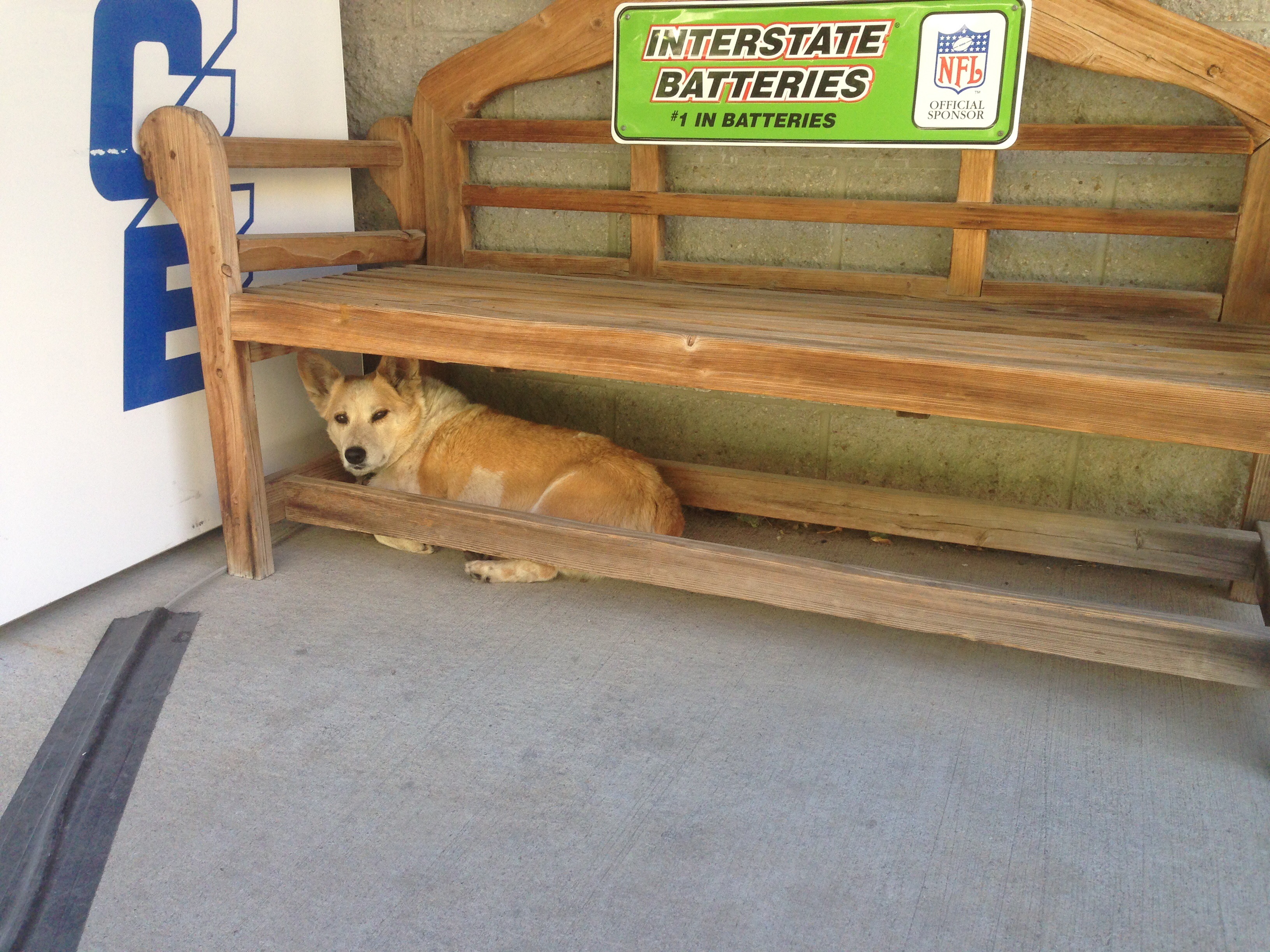 Guard dog at the Breakfast Cafe!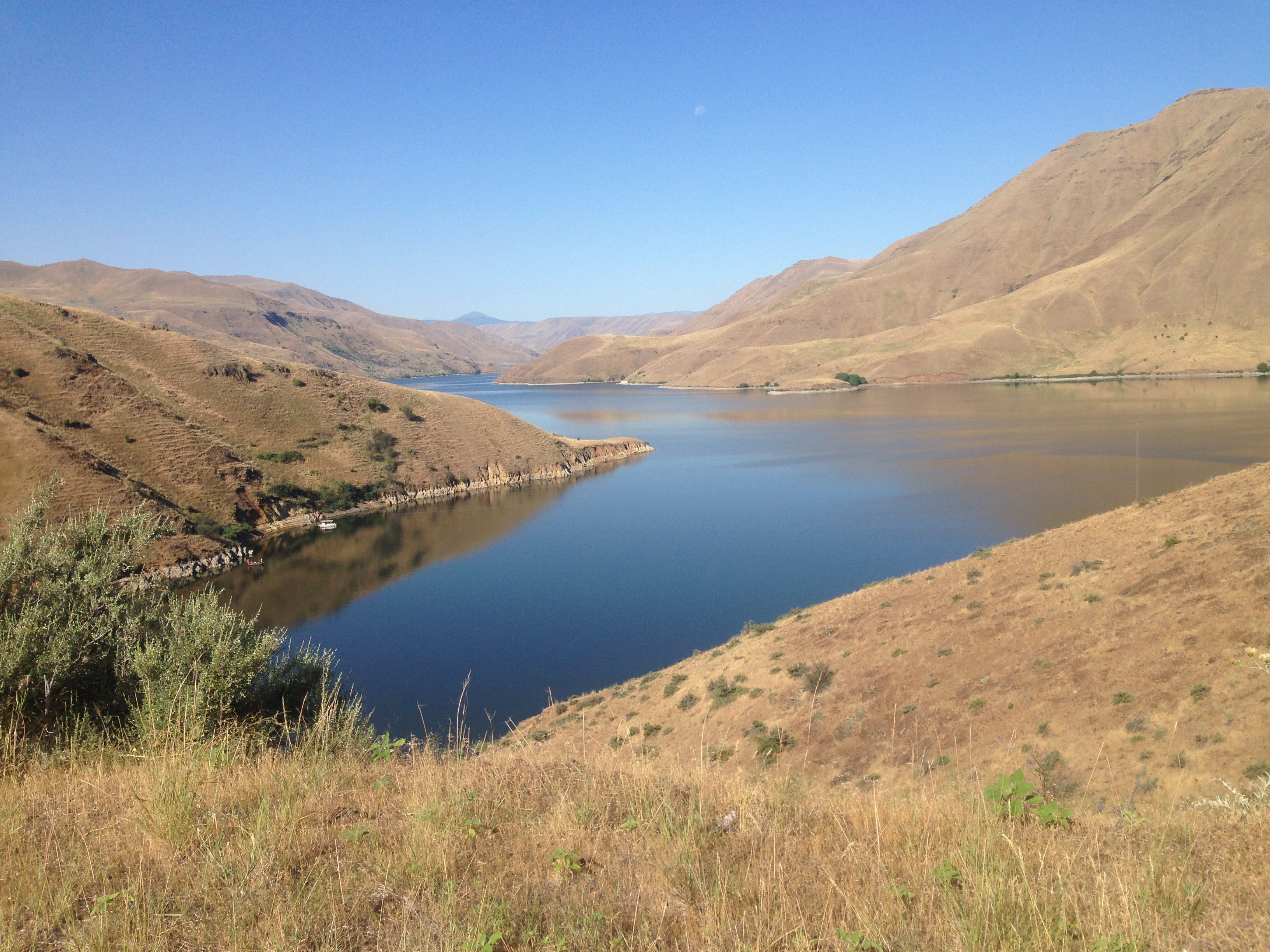 The Snake River behind Brownlee Dam!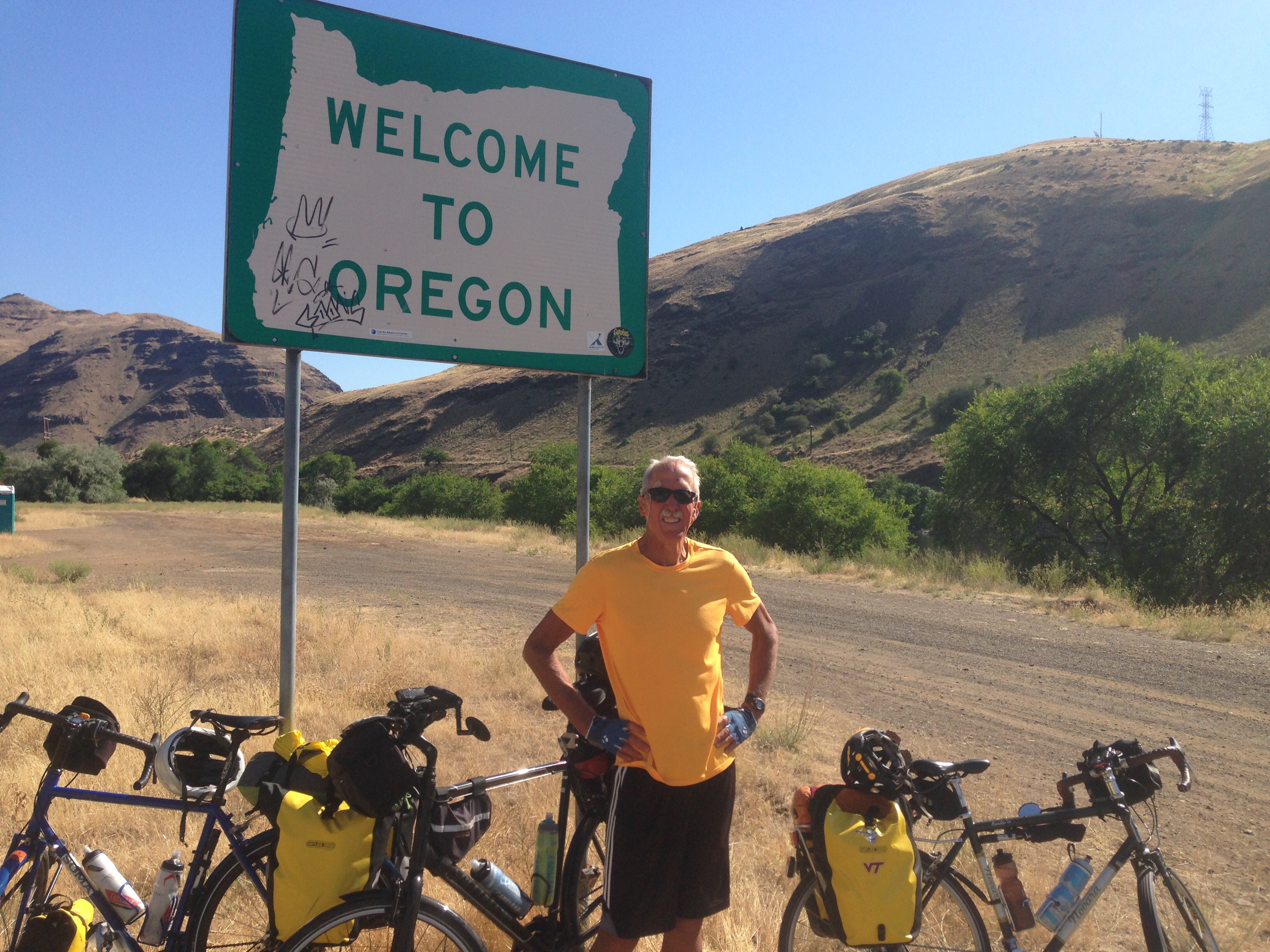 Once we crossed the dam, we were in Oregon!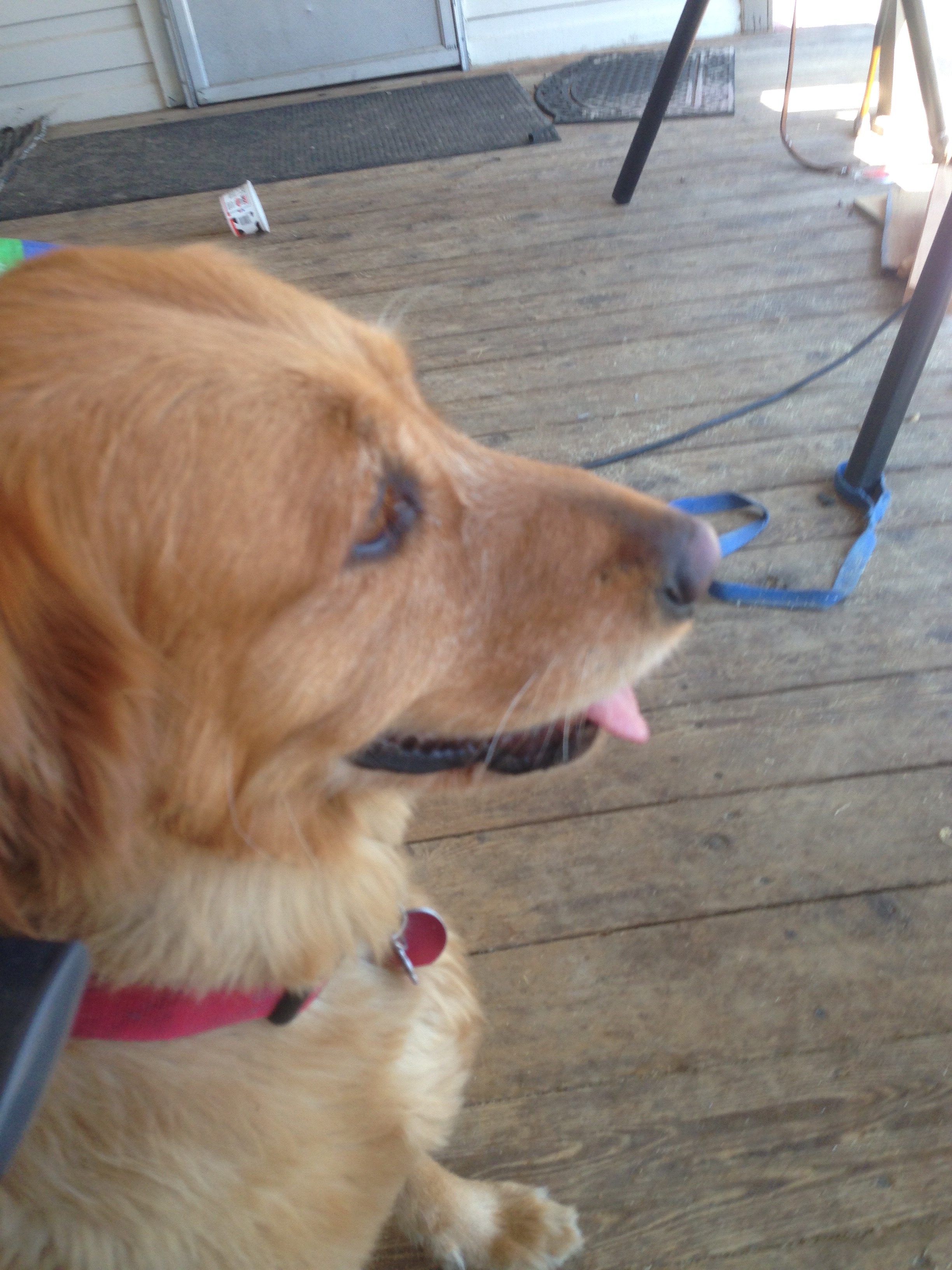 Guard dog at the Halfway Motel and Campground!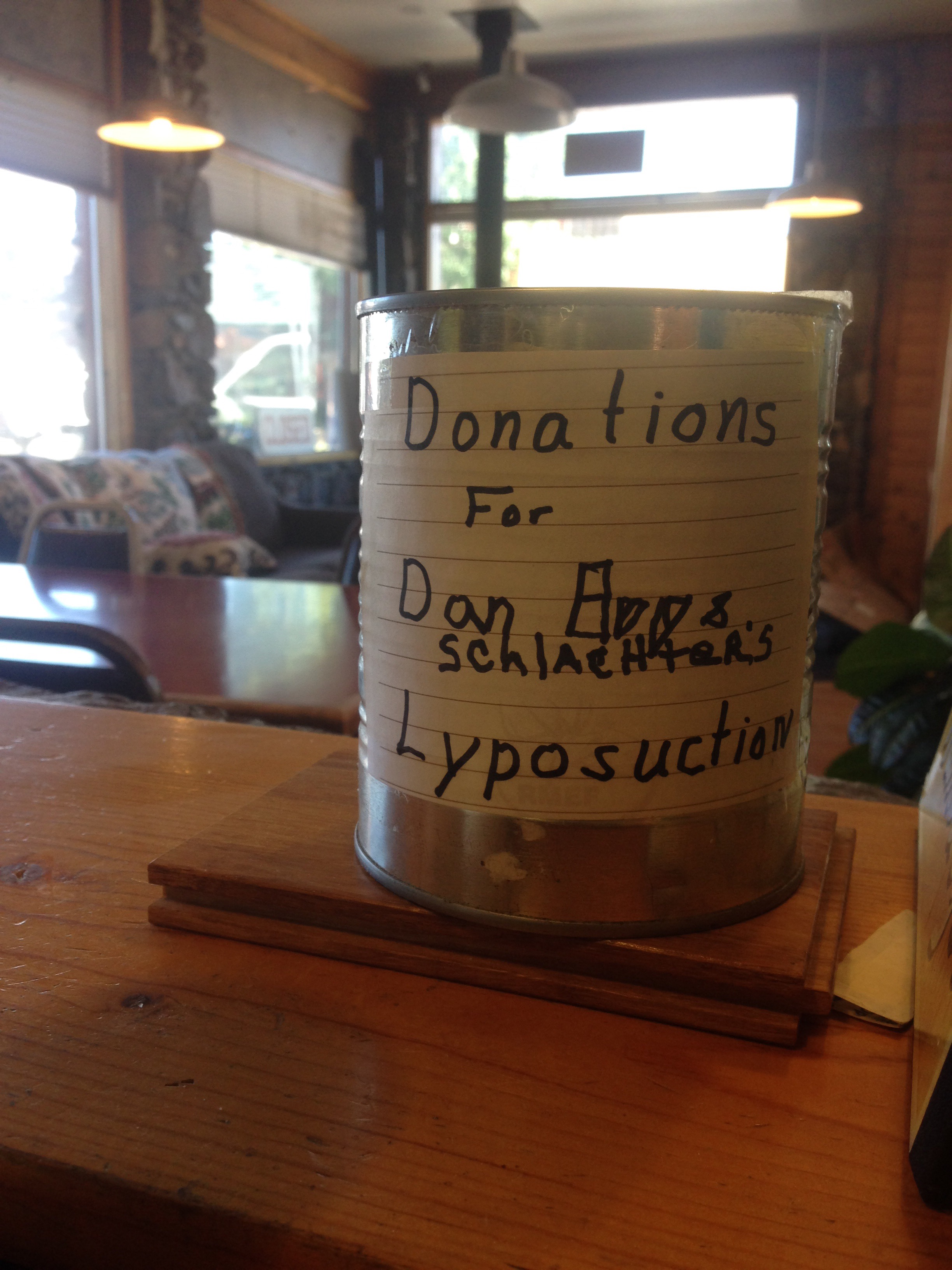 Again, I can't explain this one!