Mitchell, OR to Redmond, OR via Prineville
Today 68.8 miles
Total 4,280.2 miles
"I'm gonna' build me a chapel " Homer Smith "Lilies of the Field"
In yesterday's post I mentioned the bike hostel in the tiny town of Mitchell, Oregon and the fact that the Pastor who ran the hostel also gave me a haircut. Because I've always found it easier to talk to my barber than my Pastor, we talked while he cut my hair. I will admit that, before the conversation, I found the idea of a bicycle ministry hard to understand. But, like many other things in life, after he explained his motives, it made perfect sense. He and his wife are both ministers of a small denomination, the name of which I cannot recall. They are from the Portland area and were looking for a church. The church in Mitchell was owned by his denomination but hadn't seen a service in years. It would have been sold were it not for the fact that it was a decaying church in a decrepit town. His wife's stroke of genius was to turn it into a bike hostel for bike tourists traveling the Trans America Trail and use the donations from those bikers to rebuild the Church and expand the ministry. Today, the hostel is top notch, clean and inviting and the church serves 5 to 25 congregants on any given Sunday. And the Pastor has become an active member of a community which is down but not yet out.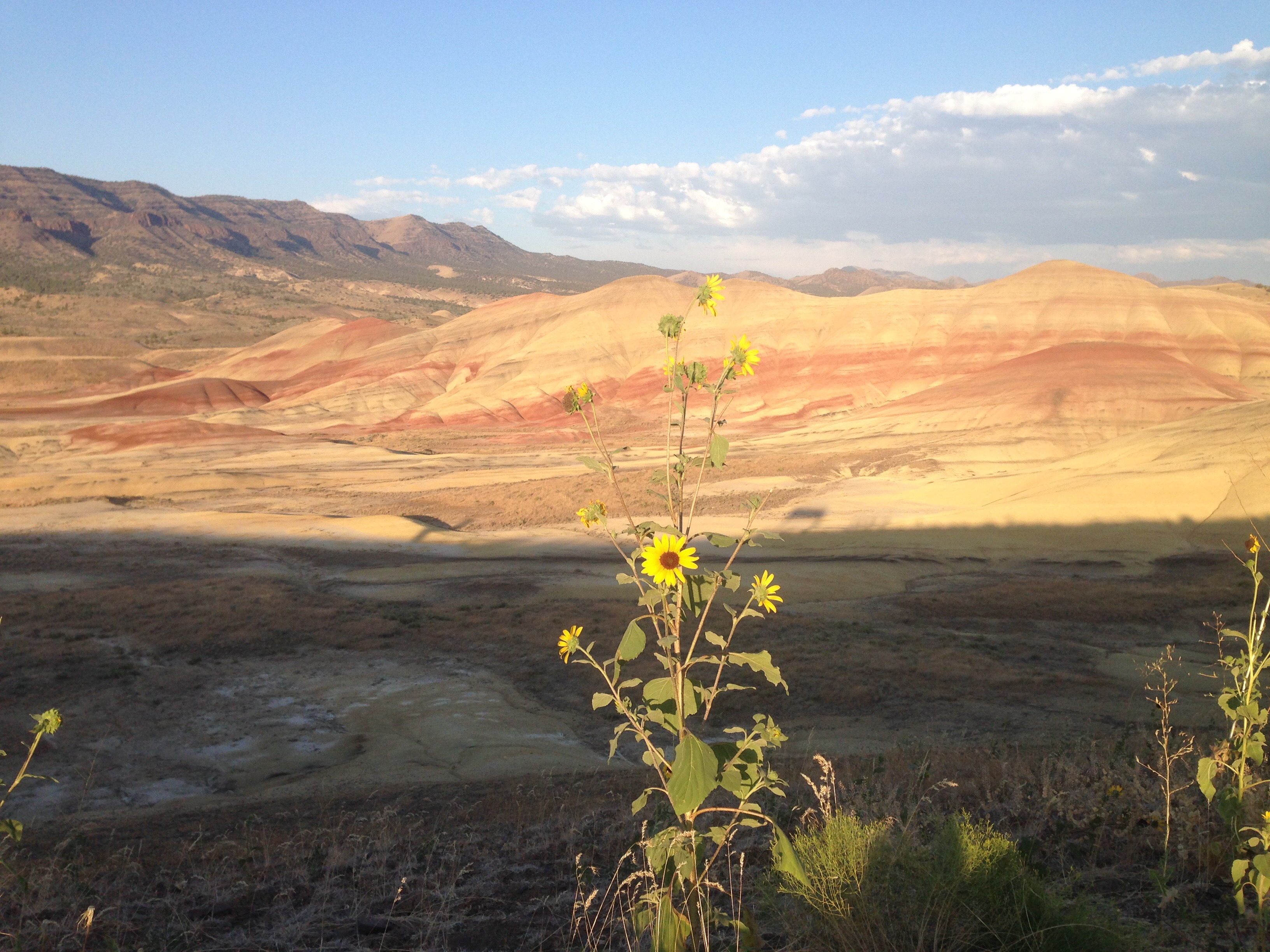 The Pastor's wife took us out to the Painted Hills last night after which we all had ice cream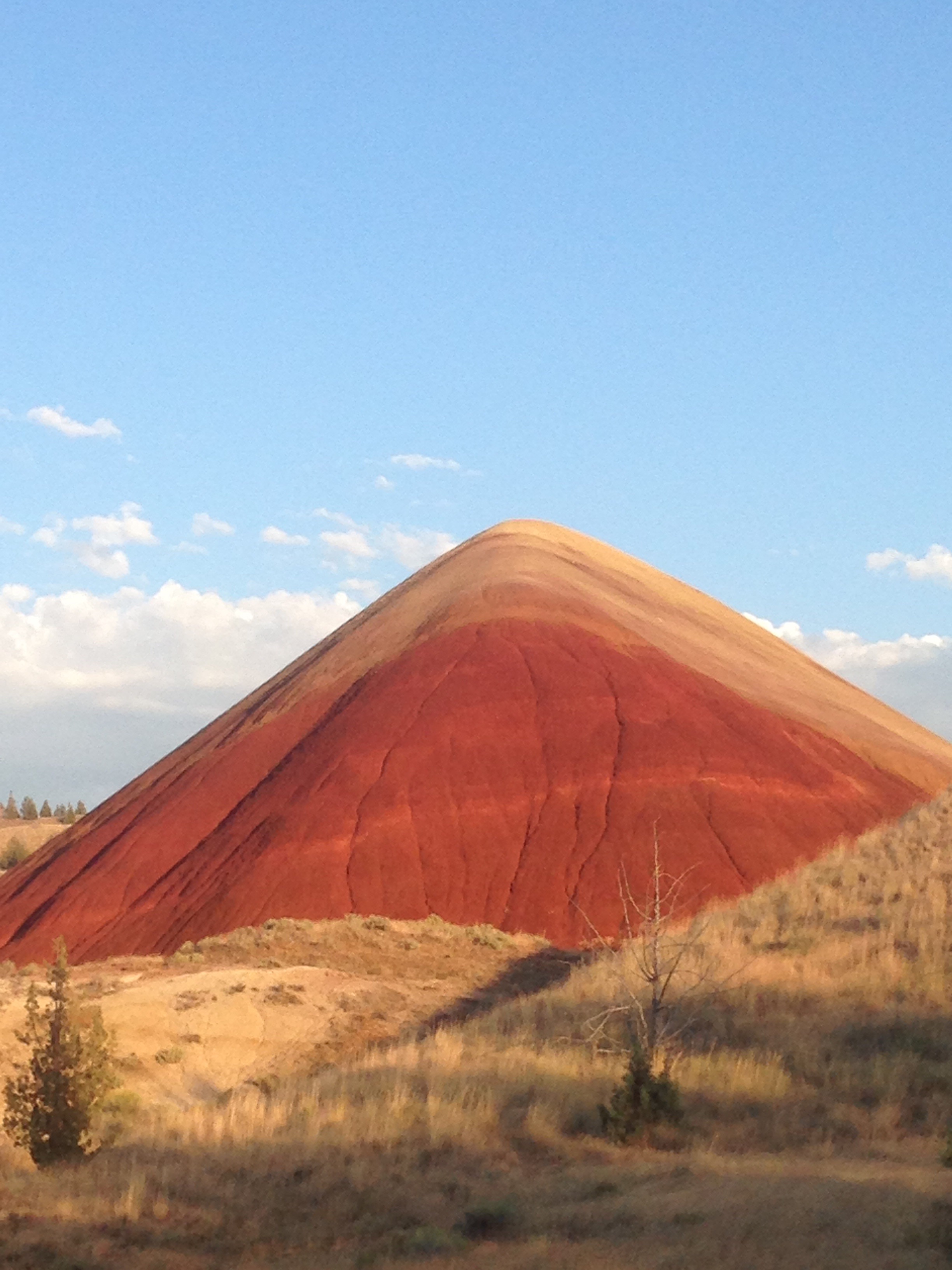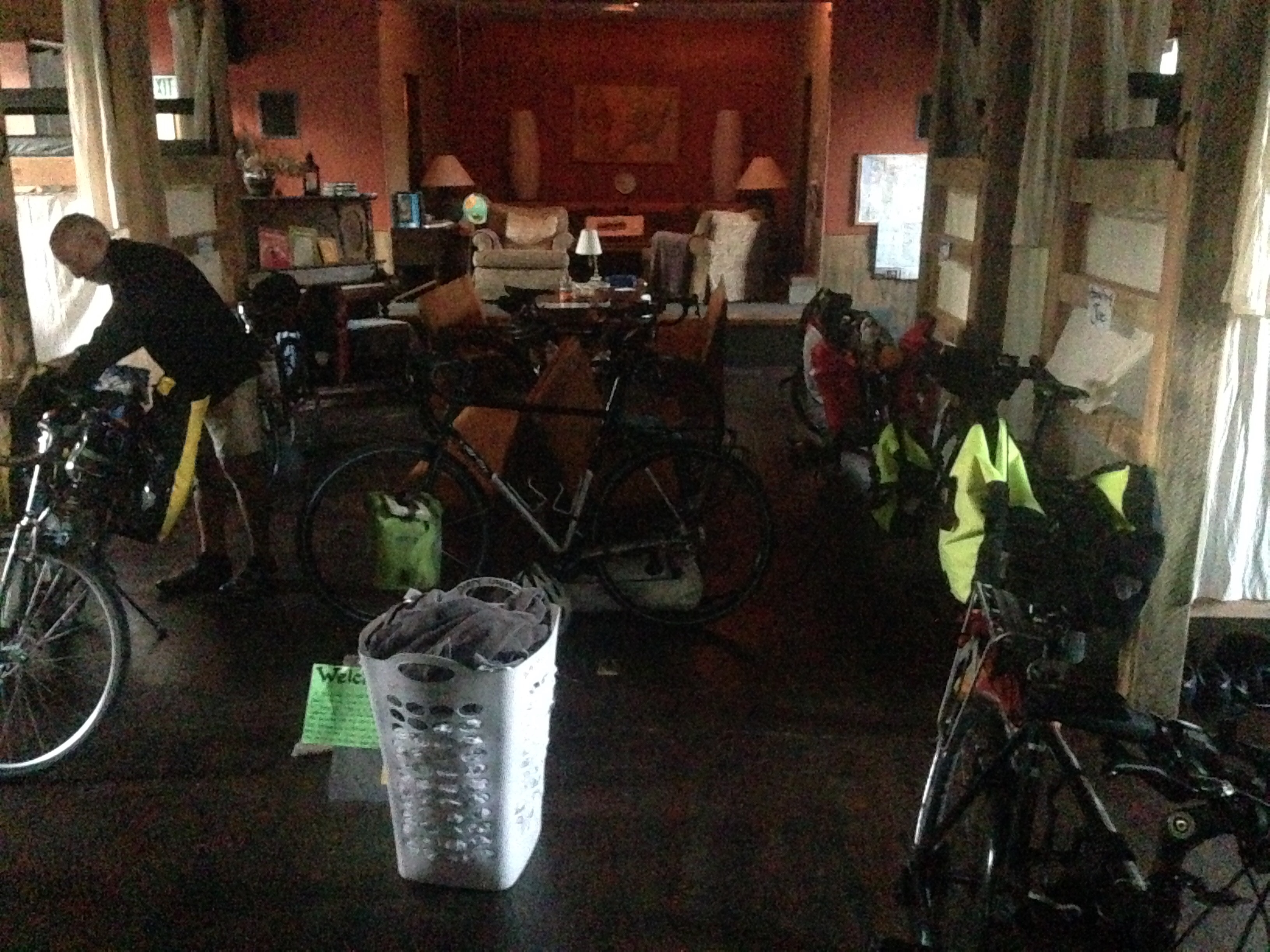 The hostel at 5:30 am. Everyone was preparing for the 2,400 foot climb!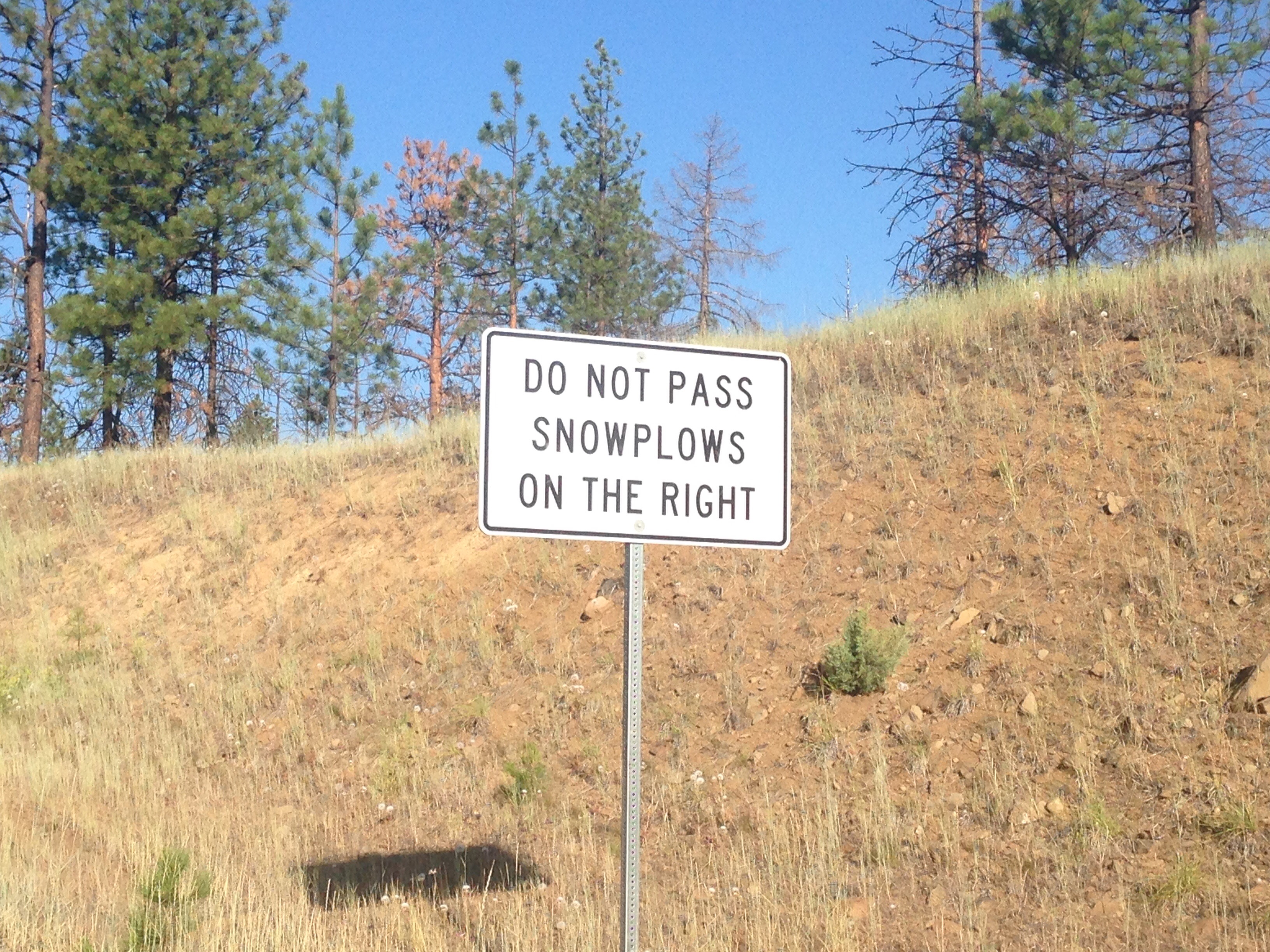 You would think this sign was unnecessary!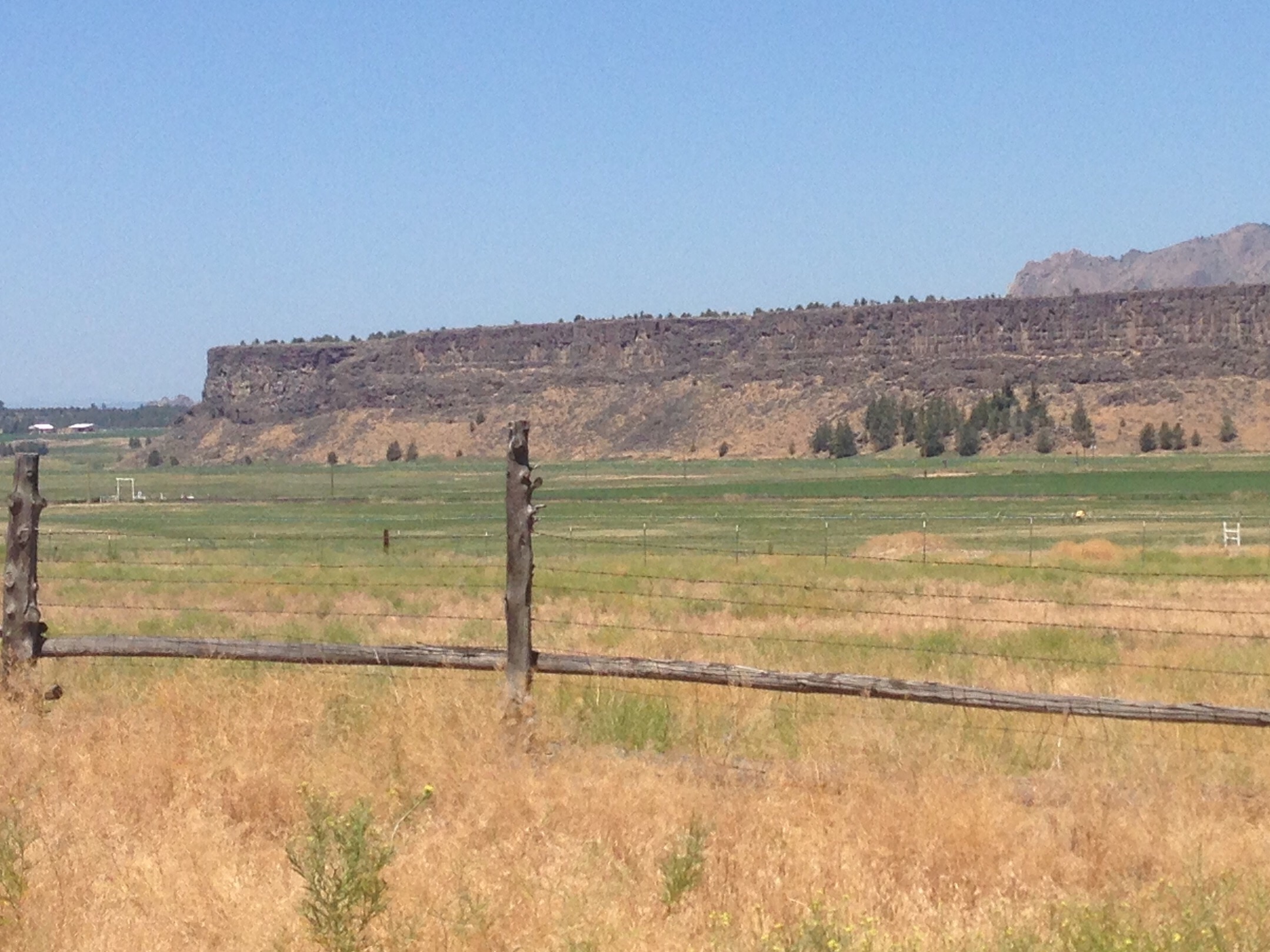 The valley floor had these cliffs on both sides!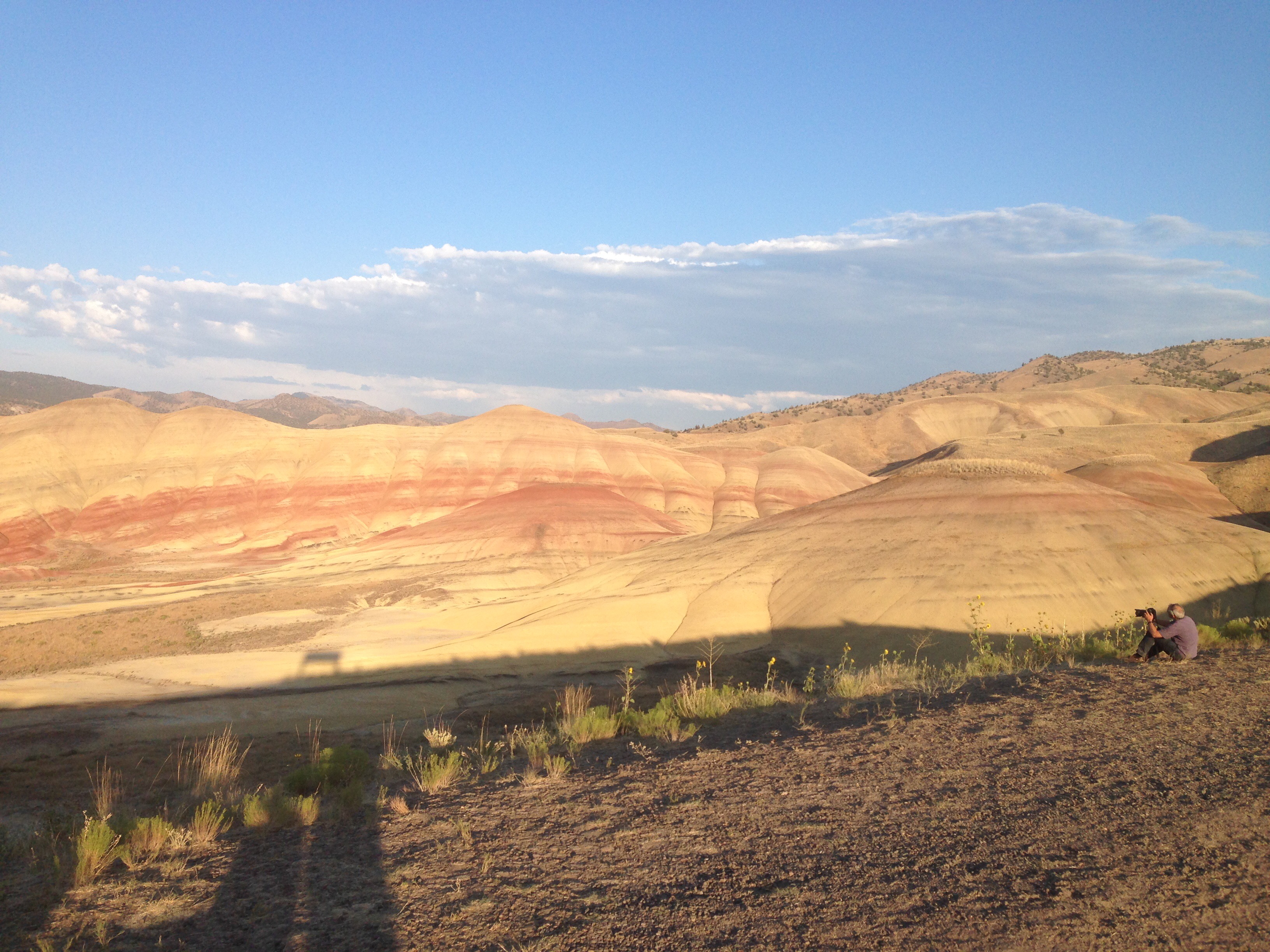 One more of the painted hills!