Day 53 Granby, CO to Walden CO 56.7 miles
Day 54 Walden, CO to Encampment, WY 49 miles
Total 2,880.7 miles
Humans are social creatures and one way or another we enjoy the companionship of others, most often, others of like mind. The first part of this trip was a solo effort along a route that I created. For the first 800 or 900 miles, I did not encounter another cyclist. For company and sanity, I talked to everyone I met and learned a lot about the areas I traveled. Since joining the Trans America Trail in Southern Illinois, I have encountered an increasing number of other cyclists moving in both directions. For the past 10 days or so, I've been traveling with Mike Eudy, age 69, from North Carolina. Two days ago we were joined by Charlie Martorans, age 64 from Virginia. We travel at about the same speed and seem to enjoy each others company. I imagine it was a similar thing in the old West, riding for a while with one person or another so as not to be alone. It is altogether human to do this.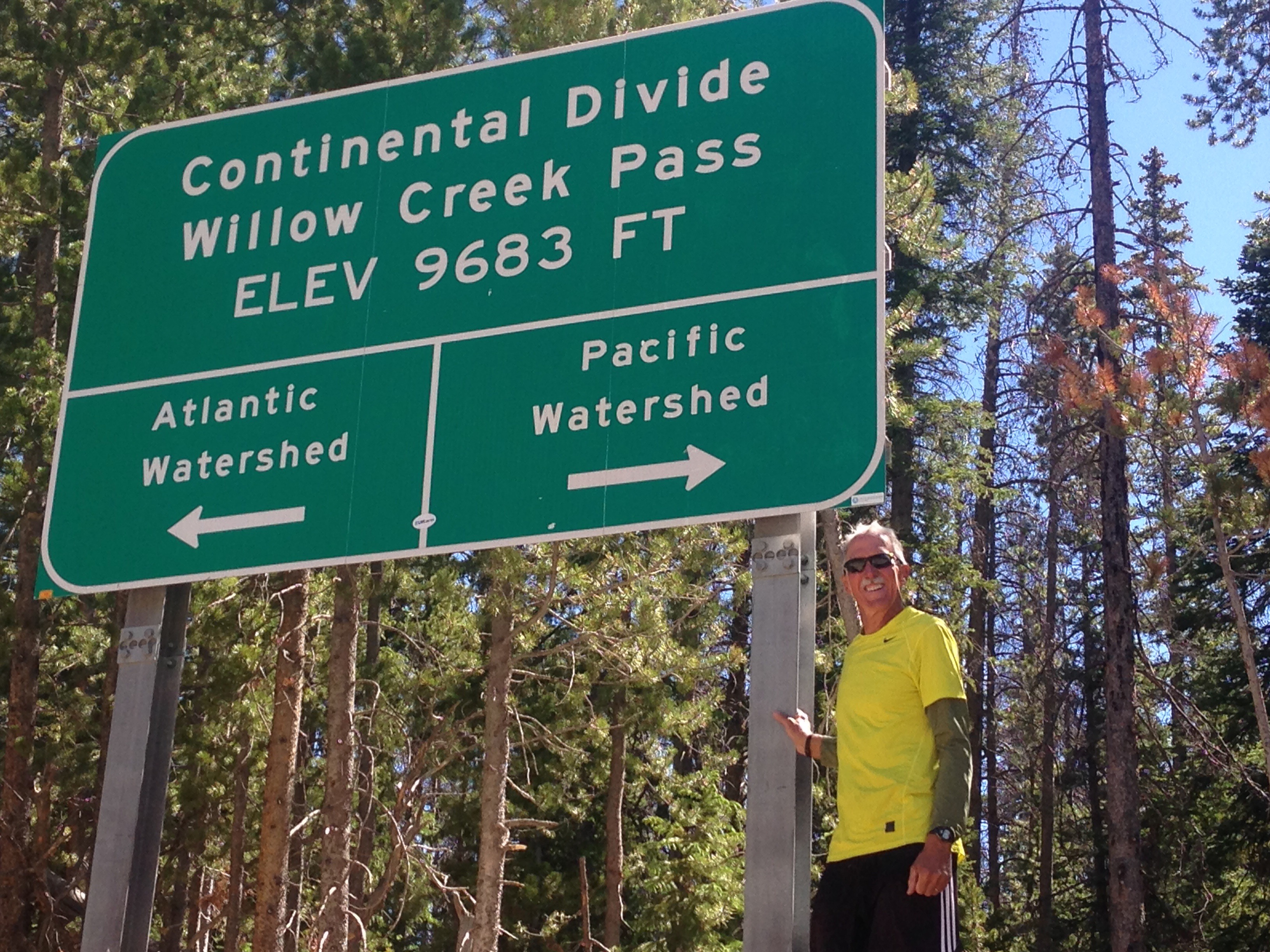 The second time we've crossed the Continental Divide.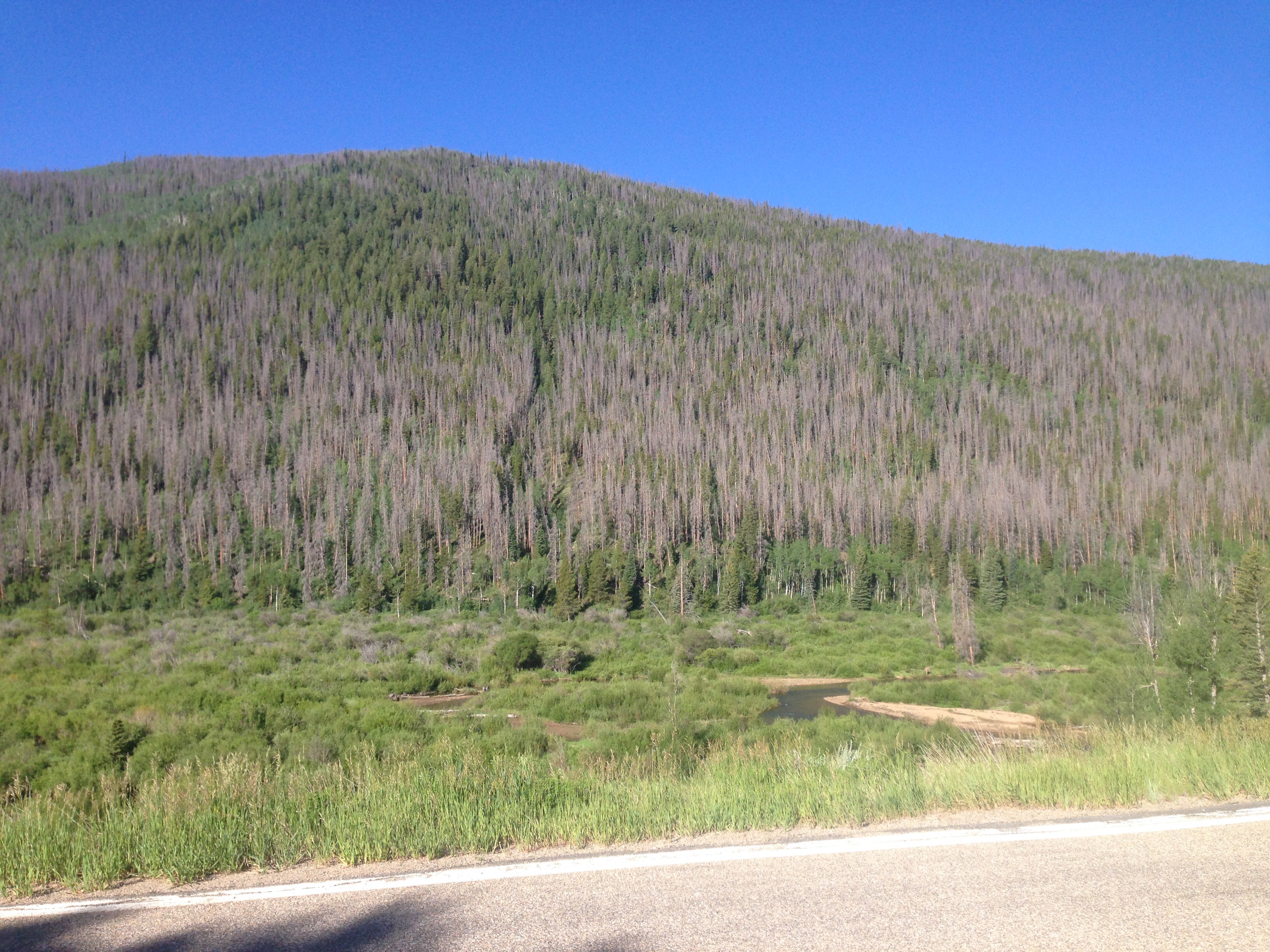 Much of the forest here has been destroyed by the Mountain Pine Beetle.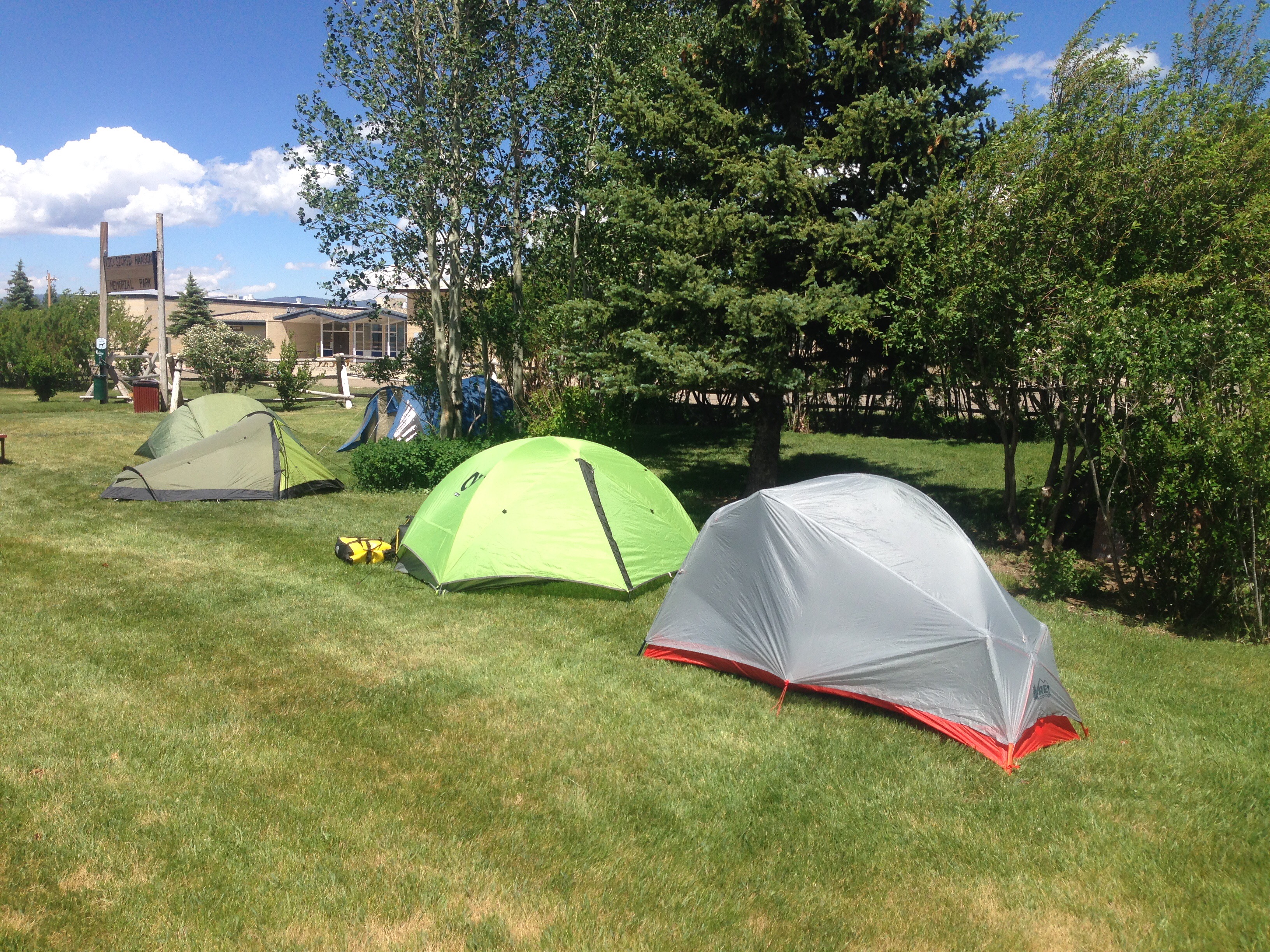 We camped last night in Walden City Park. The town couldn't have been more accommodating!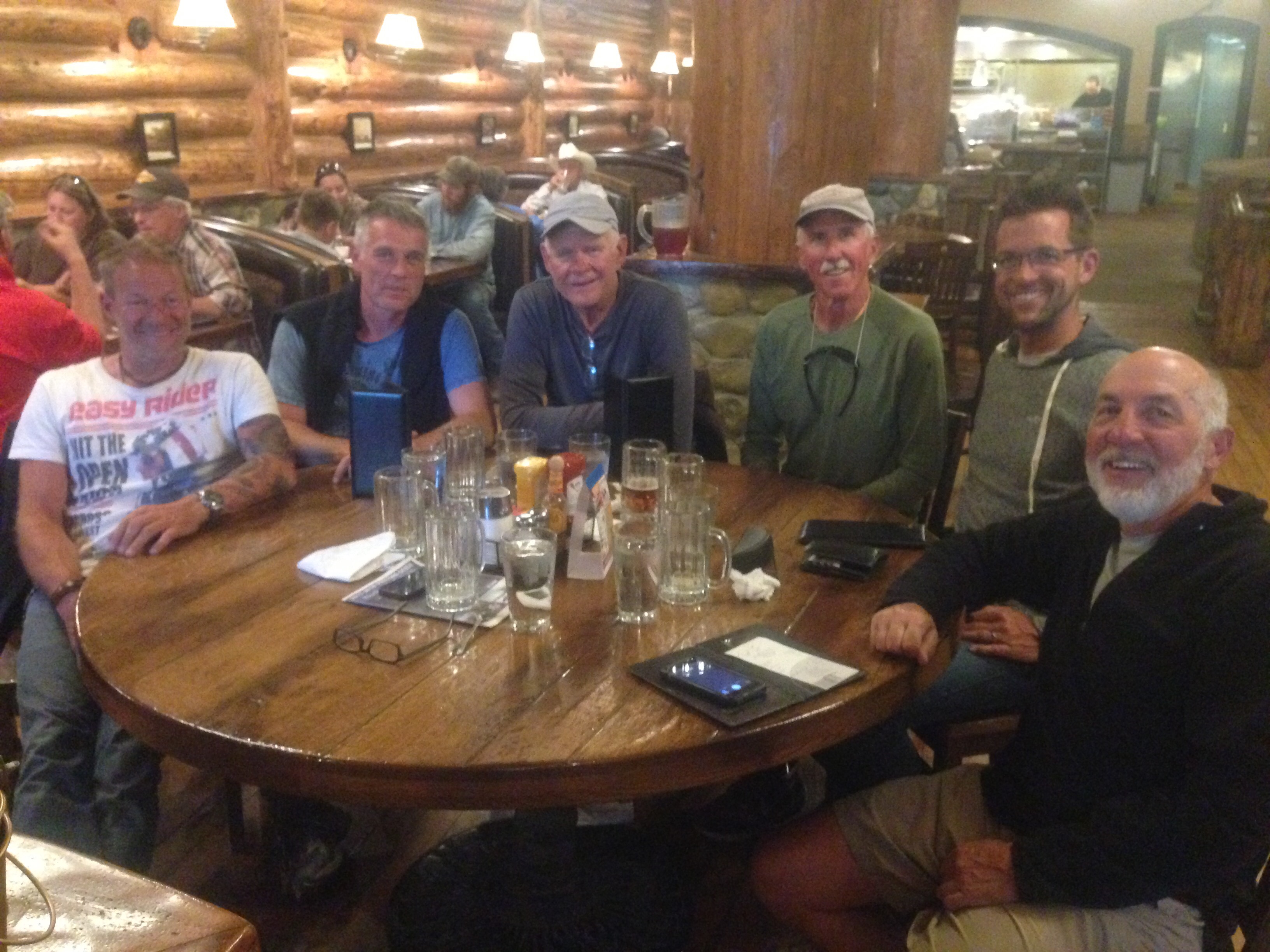 Heinz, Marc and Thomas ( German Nationals) were also camping at the park and we had dinner together. From the left, it's Heinz, Thomas, Mike, Me, Eric and Charlie.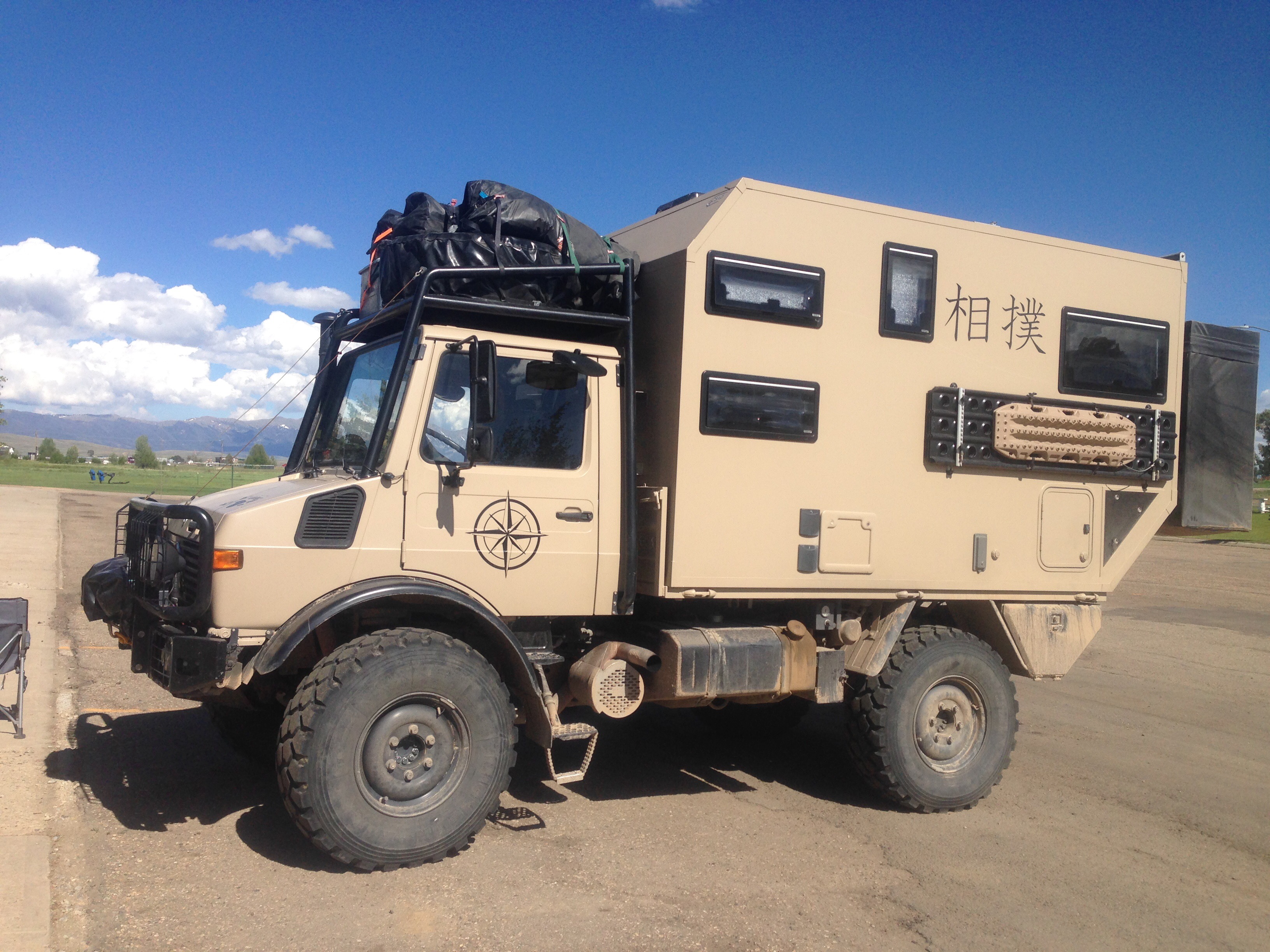 There was also another German at the park. He and his wife have driven this vehicle 24,000 over the last 14 months through much of North America.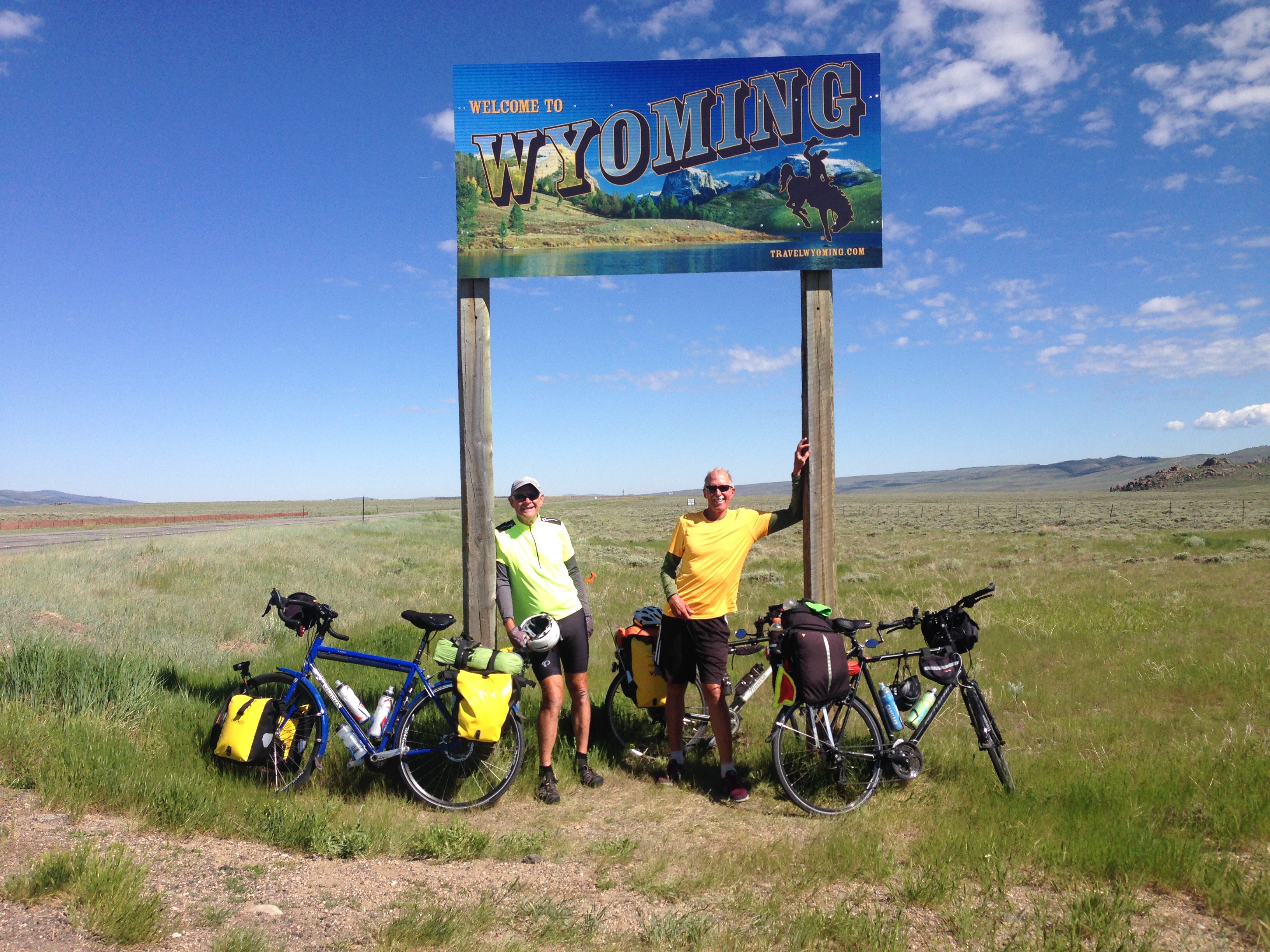 Today we moved into Wyoming!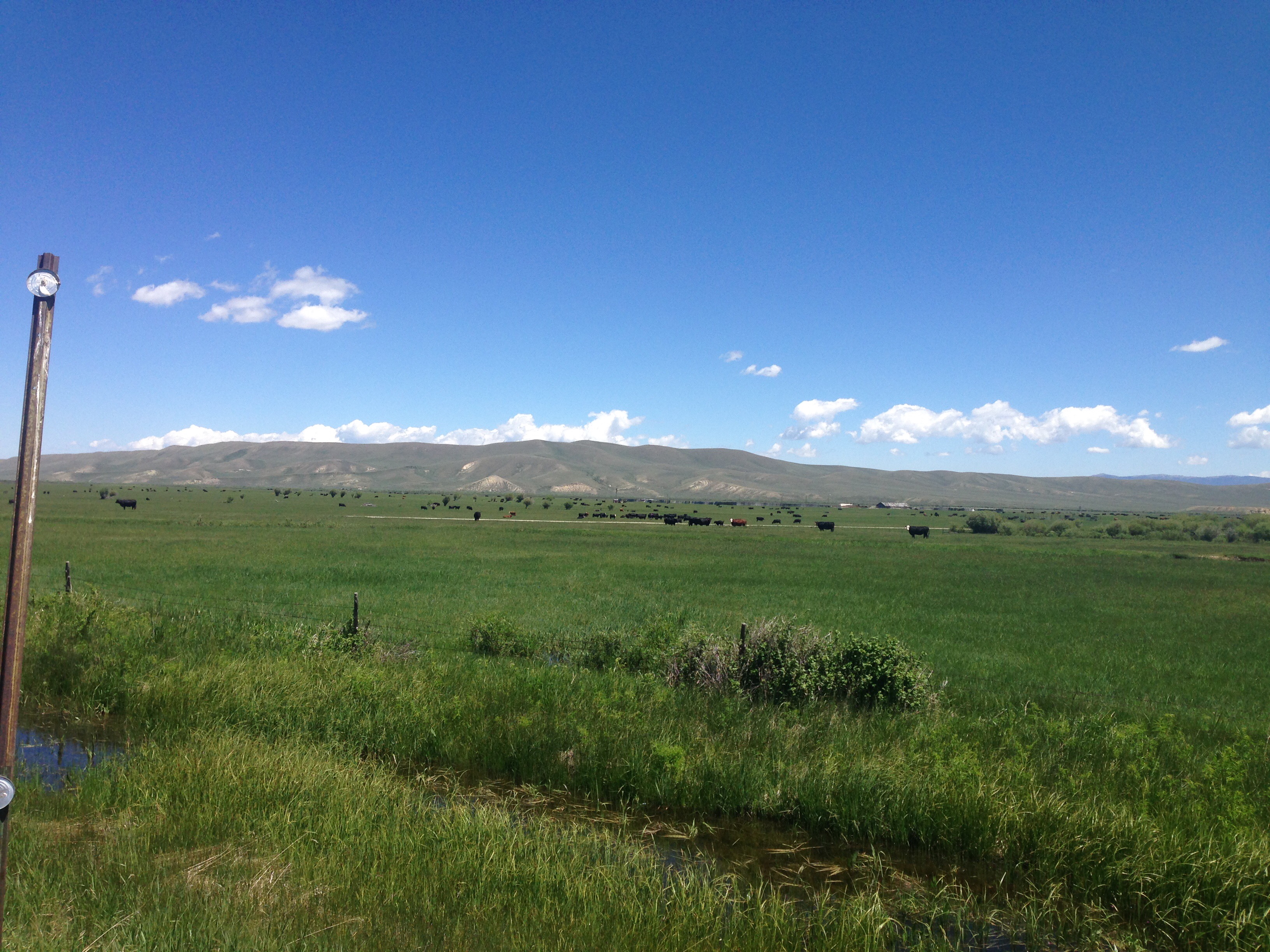 The landscape is much different. Huge flat open plains between the mountains. Elk abound. One kept pace with us for 2 miles along a fence line. I couldn't get a picture, so this will have to do.