Ness City, KS to Scott City, KS via Deighton
Today 57.2 miles
Total 2,319.8 miles
I've read where the vastness of the open prairie has, at times, lead to insanity. That's seems a little far fetched to me, be the scale of the place, leads to some pretty spectacular effects on an observer used to the distances normally encountered in the East. We continue to pass racers moving East, most of whom, like us, have flashing lights front and rear. I would estimate our closing speed at about 35 mph, our 11 to 15 mph and their 20 to 25. From the time we first spot them on the horizon, to the time they pass, can often be as long as 10 minutes. And the ocean that is the prairie stretches that far in all directions. It is also extremely difficult to gage whether you're going up or down hill except by the effort you're expending to maintain a constant speed. My current companions and I discuss the topic of uphill or downhill regularly, not always reaching agreement. Finally, it is clear that the continent is tilted eastward from the Rockies. We are steadily climbing toward the invisible mountains in the distance and are currently at about 3000 feet.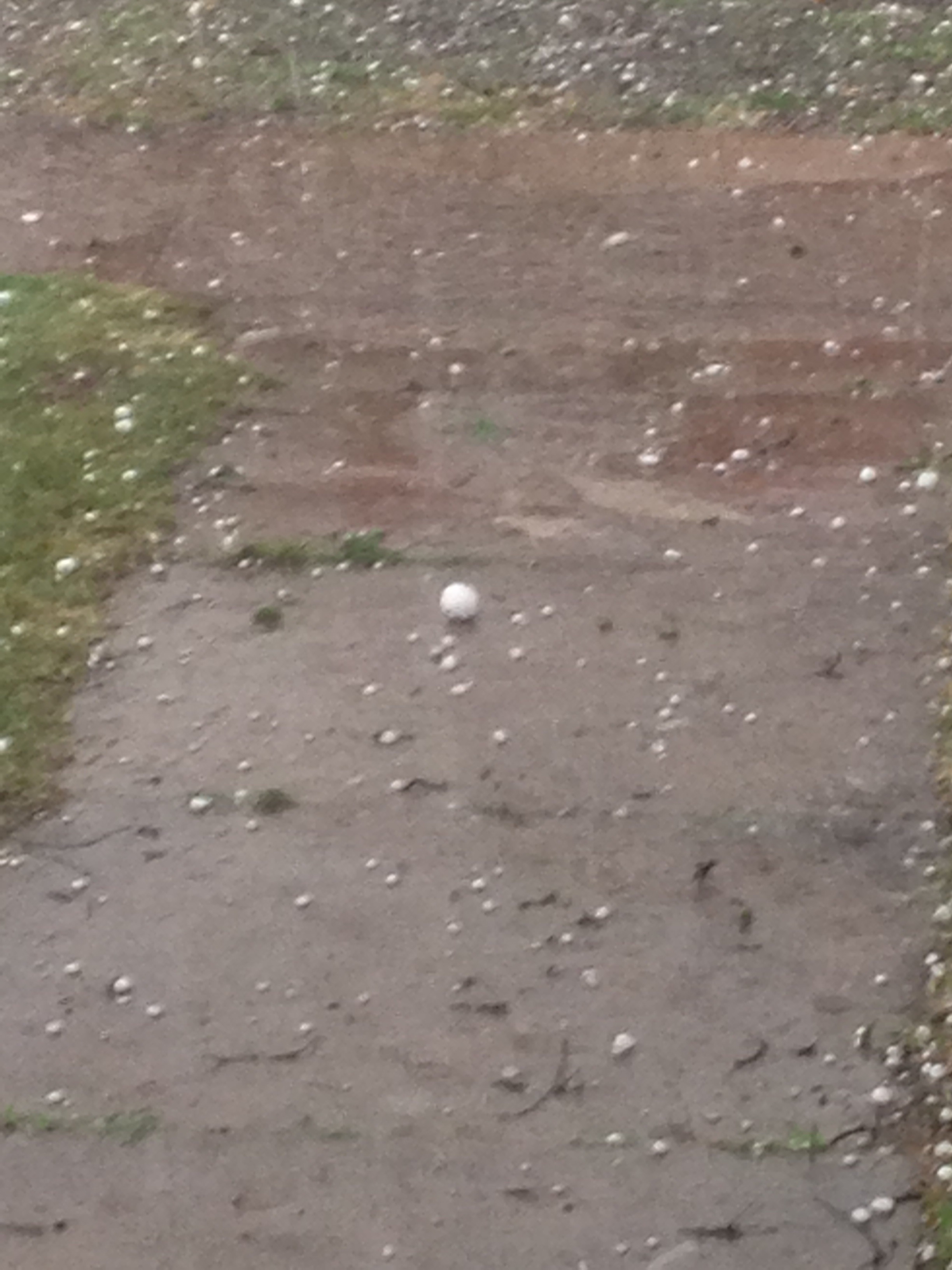 We had a pretty spectacular hail storm yesterday afternoon. Luckily we had already reached our destination! Yes that one is the size of a golf ball!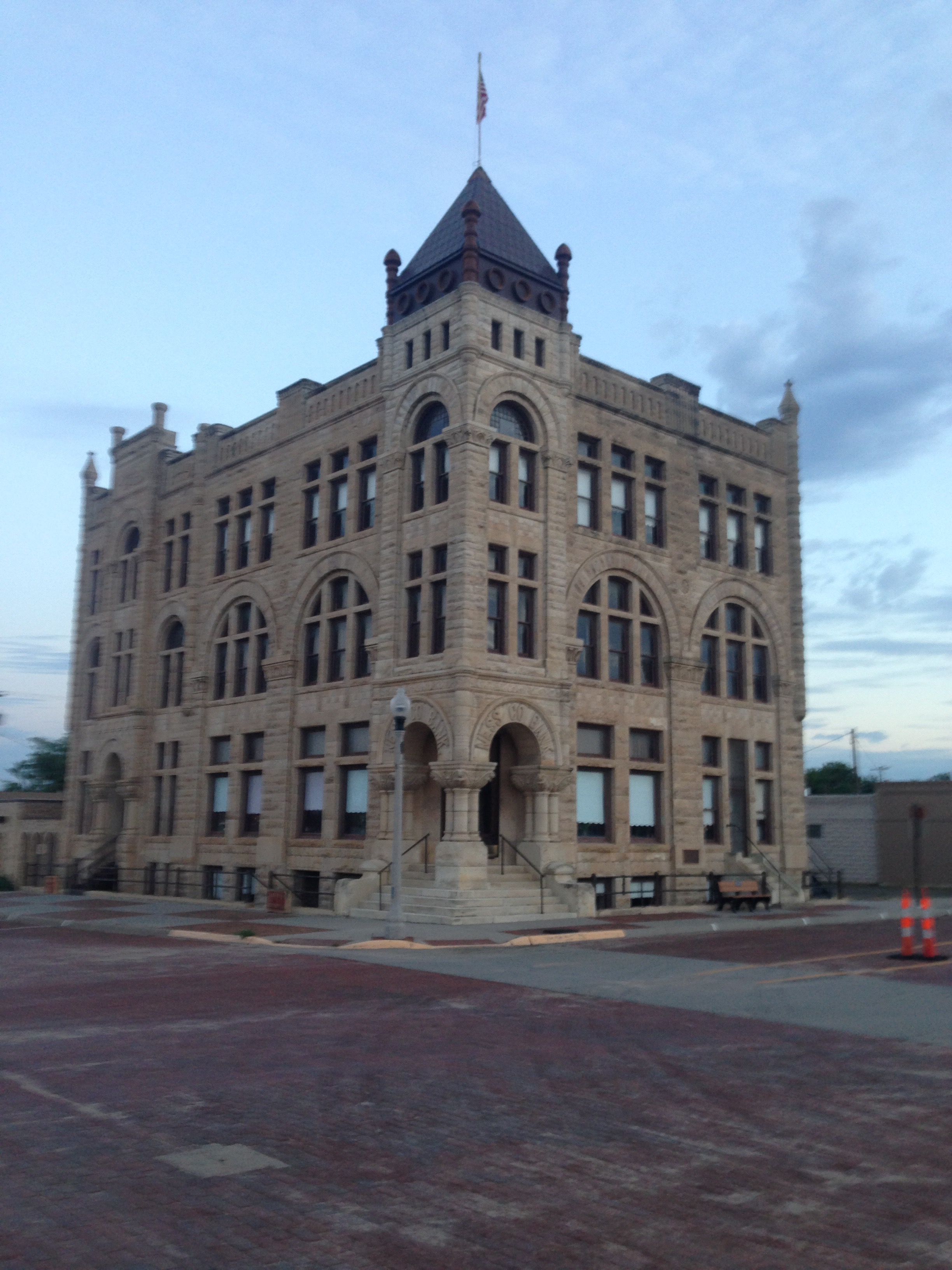 The Ness County Bank, "The Skyscraper of the Plains"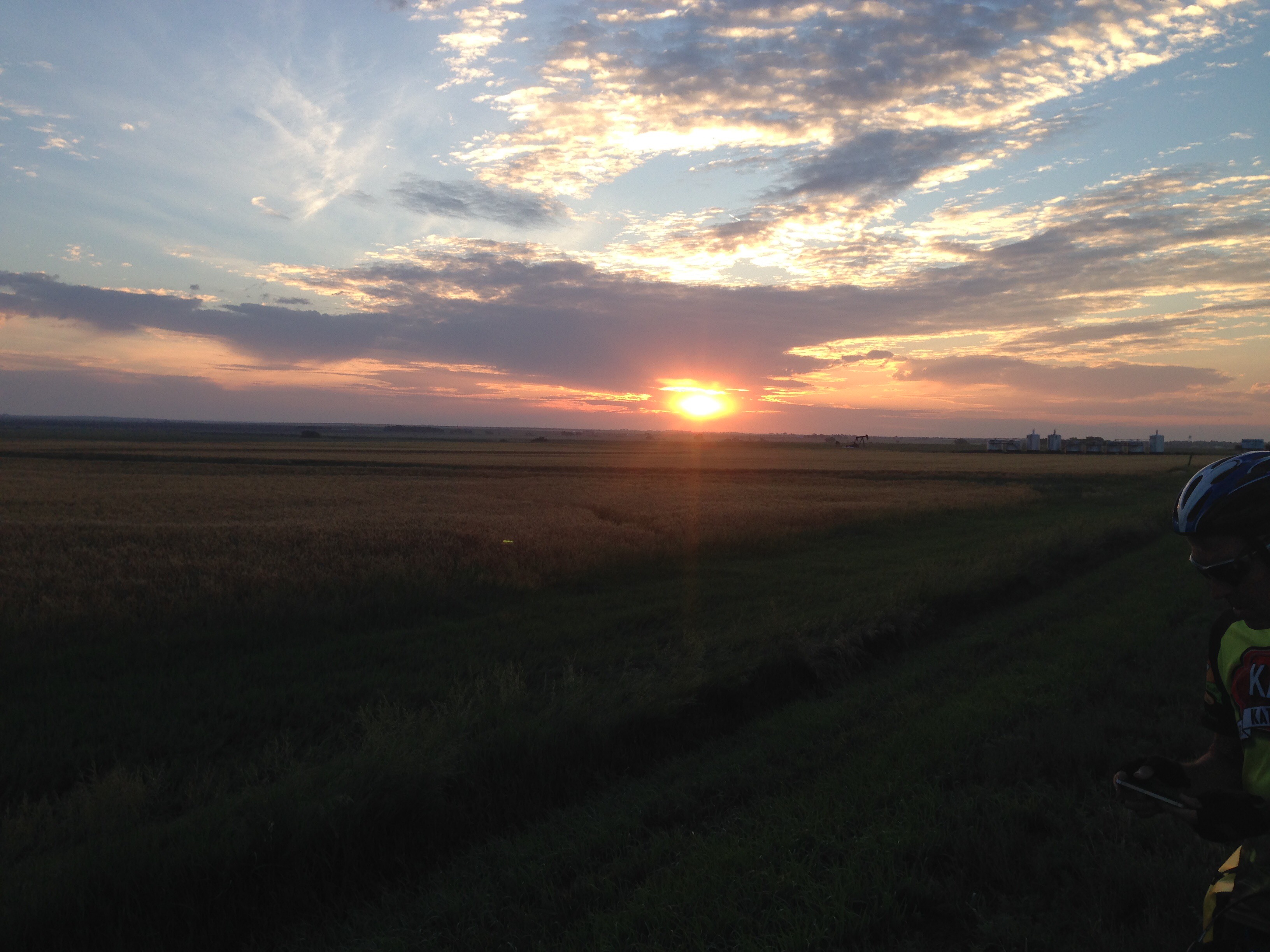 To beat the 98 degree afternoon heat, we were already on the road at sunrise!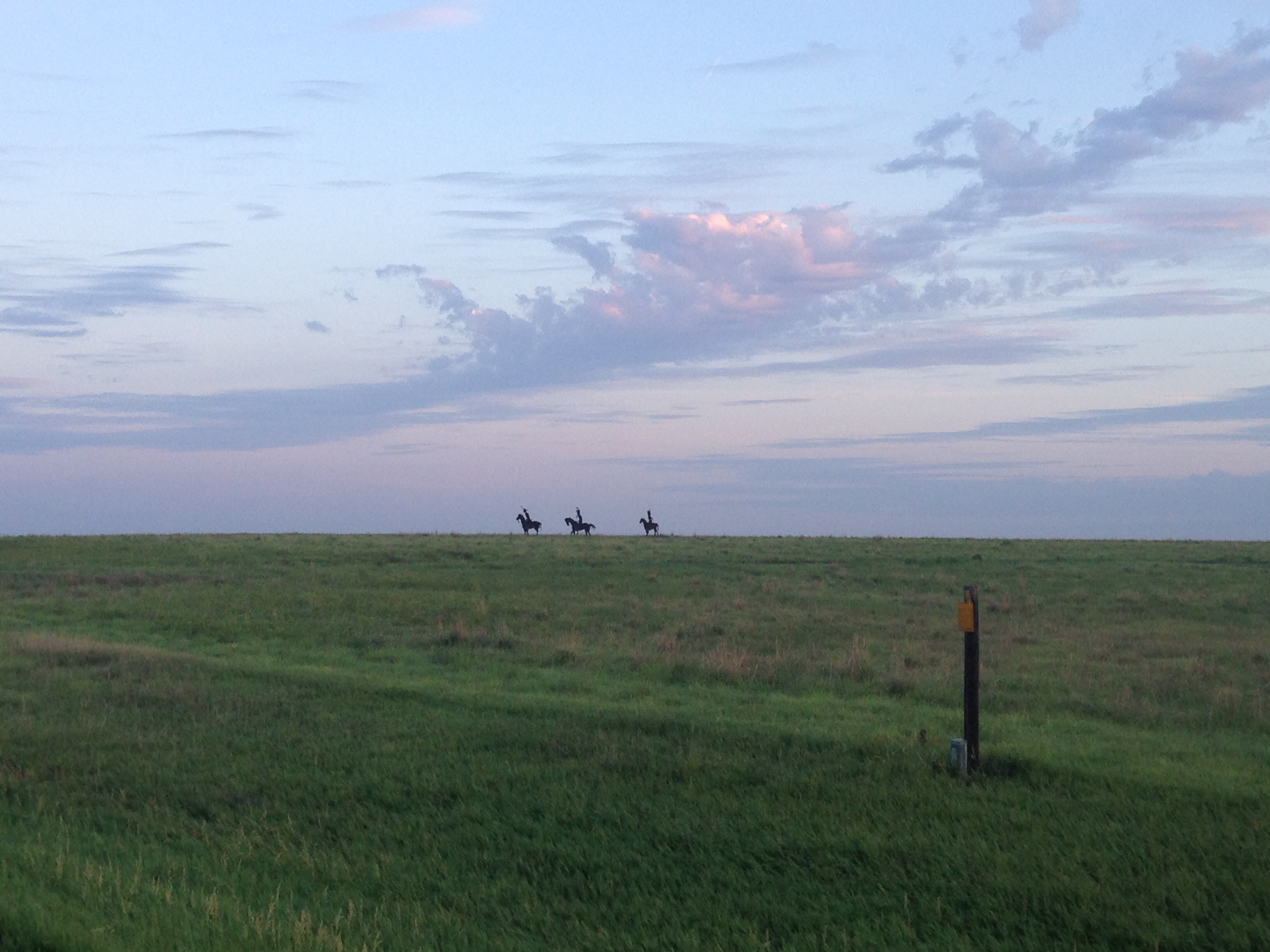 Real injuns?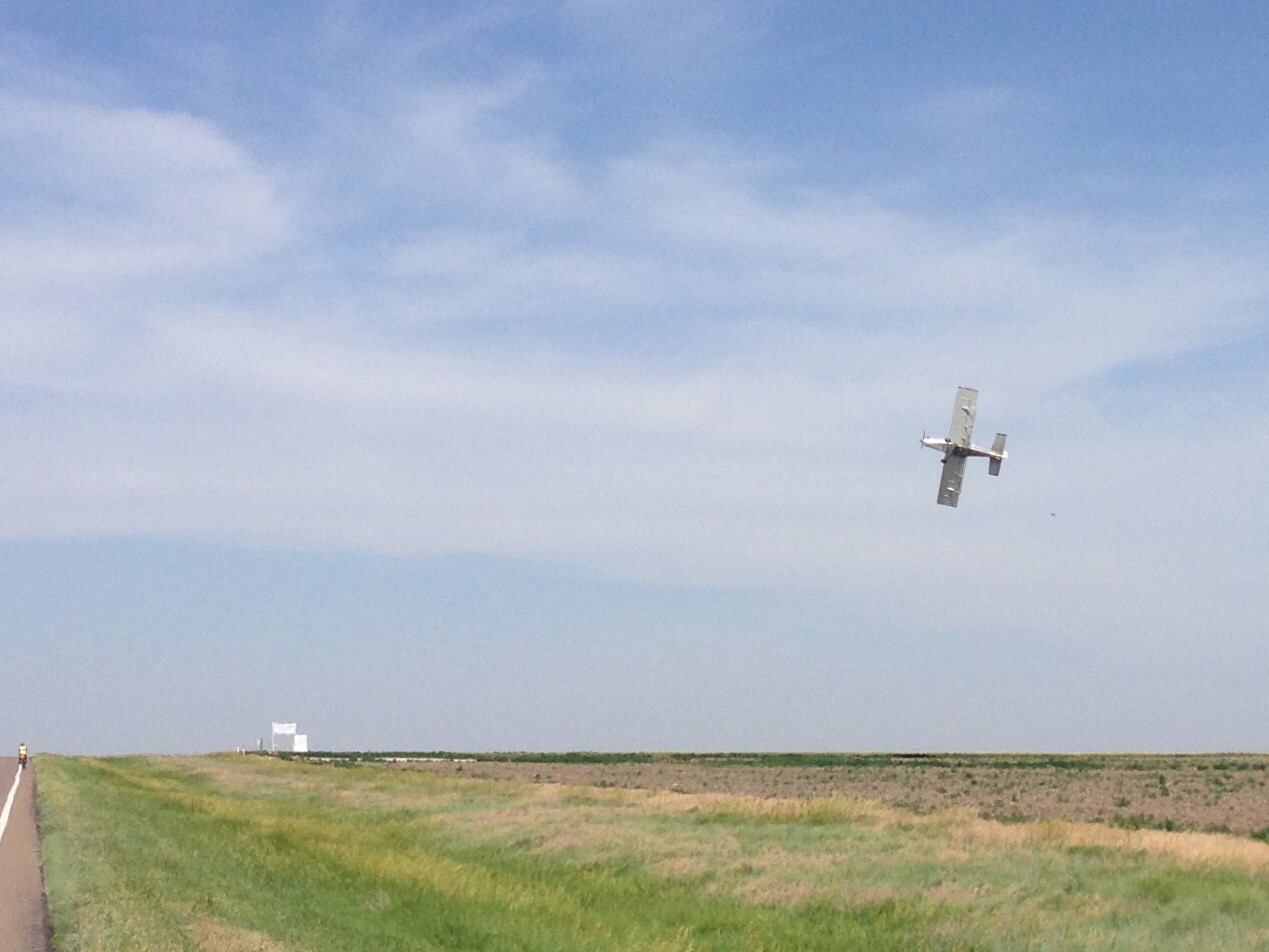 A crop duster worked as we peddled!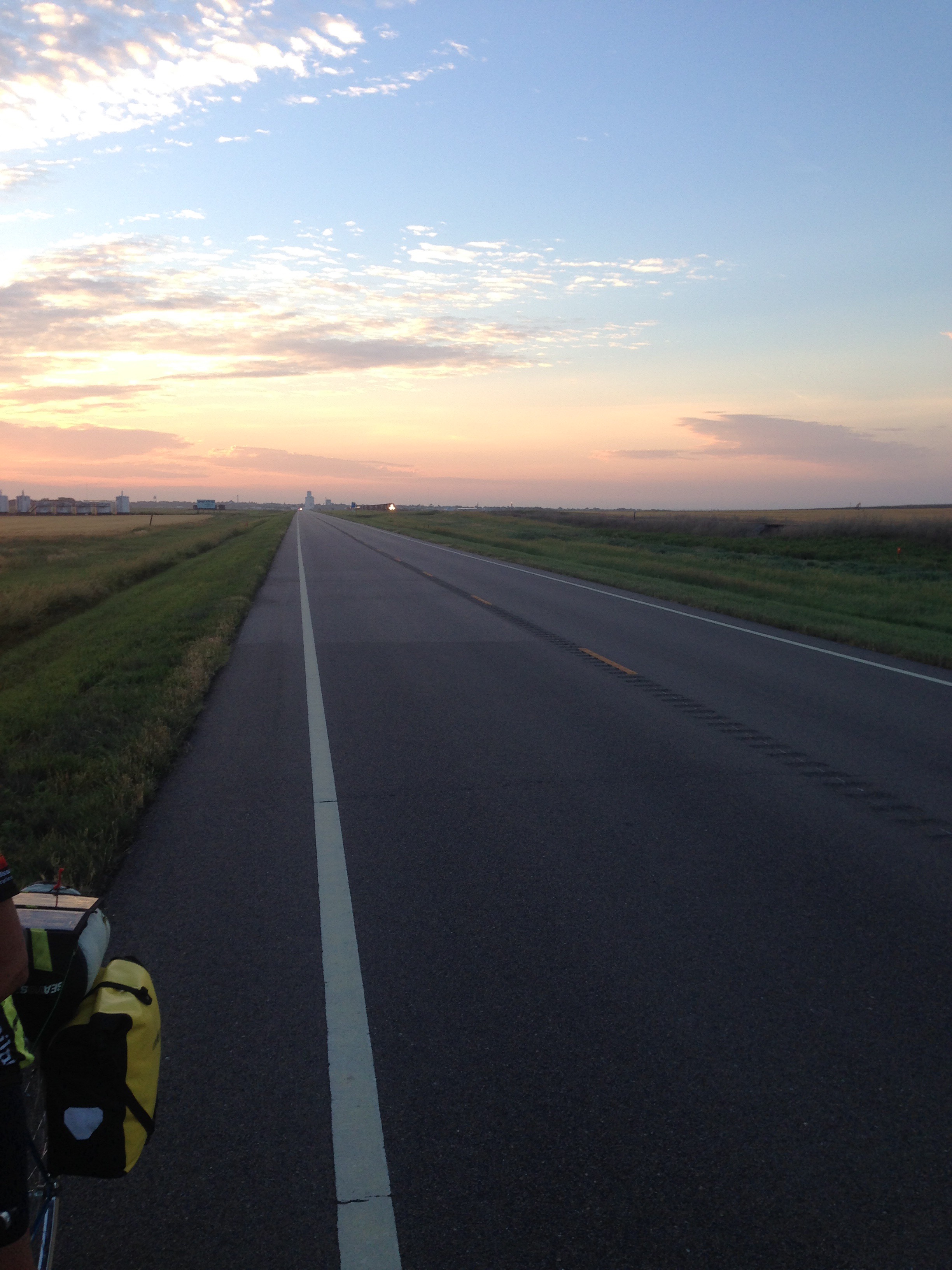 We kept pace with the approaching train on the right for most of the morning!