Day 49 Pueblo, CO to Canon, CO (52.2 miles)
Day 50 Canon City, CO to Hartsel, CO (59 miles)
Day 51 Hartsel, CO to Silverthorne, CO (59.5 miles)
Day 52 Silverthorne, CO to Granby, CO (65.5 miles)
Total 2,775 miles
It's been a couple of days since I posted, because I've been spending those days and evenings with my big brother Mike. He's been acting as team support during the most difficult portion of this trek, the climb to Hoosier Pass, 11,539 feet. Taking that 25 pounds from my bike and 50 pounds from my riding buddy's bike (also Mike) helped immeasurably! But more importantly, I had a chance to spend some real time, alone, with my big brother, something I haven't done in years. I can't really put into words how much it meant to me. 2000 miles has separated us for over 40 years and though we've maintained a steady correspondence, first by letter and later by e-mail, these three days of personal contact has been something I'll cherish for the rest of my life. Thanks Mike!
If you get a chance, check out my riding buddy Mike Eudy's blog at notesfromthecommonman.net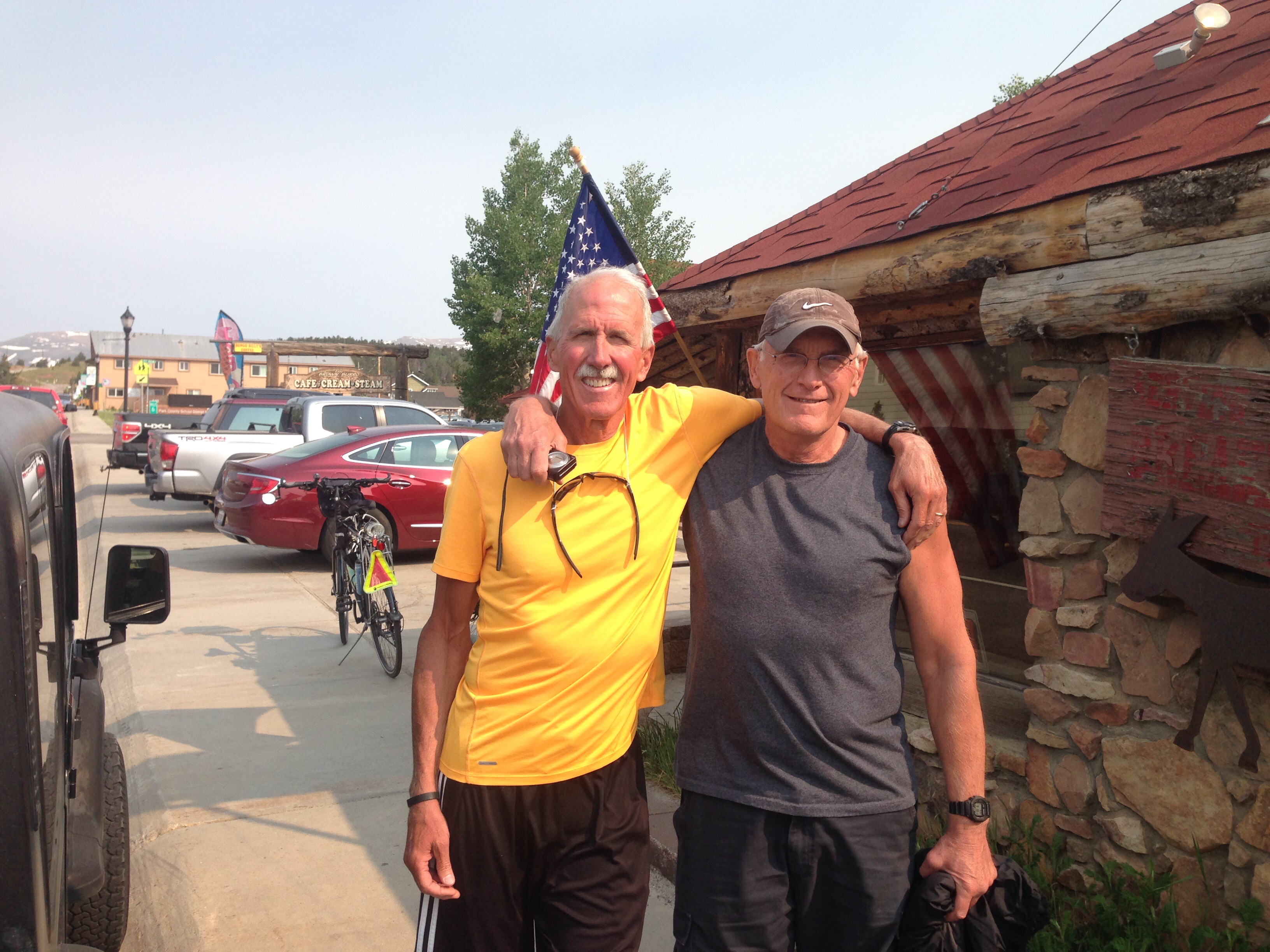 It's been a couple of lifetimes at least!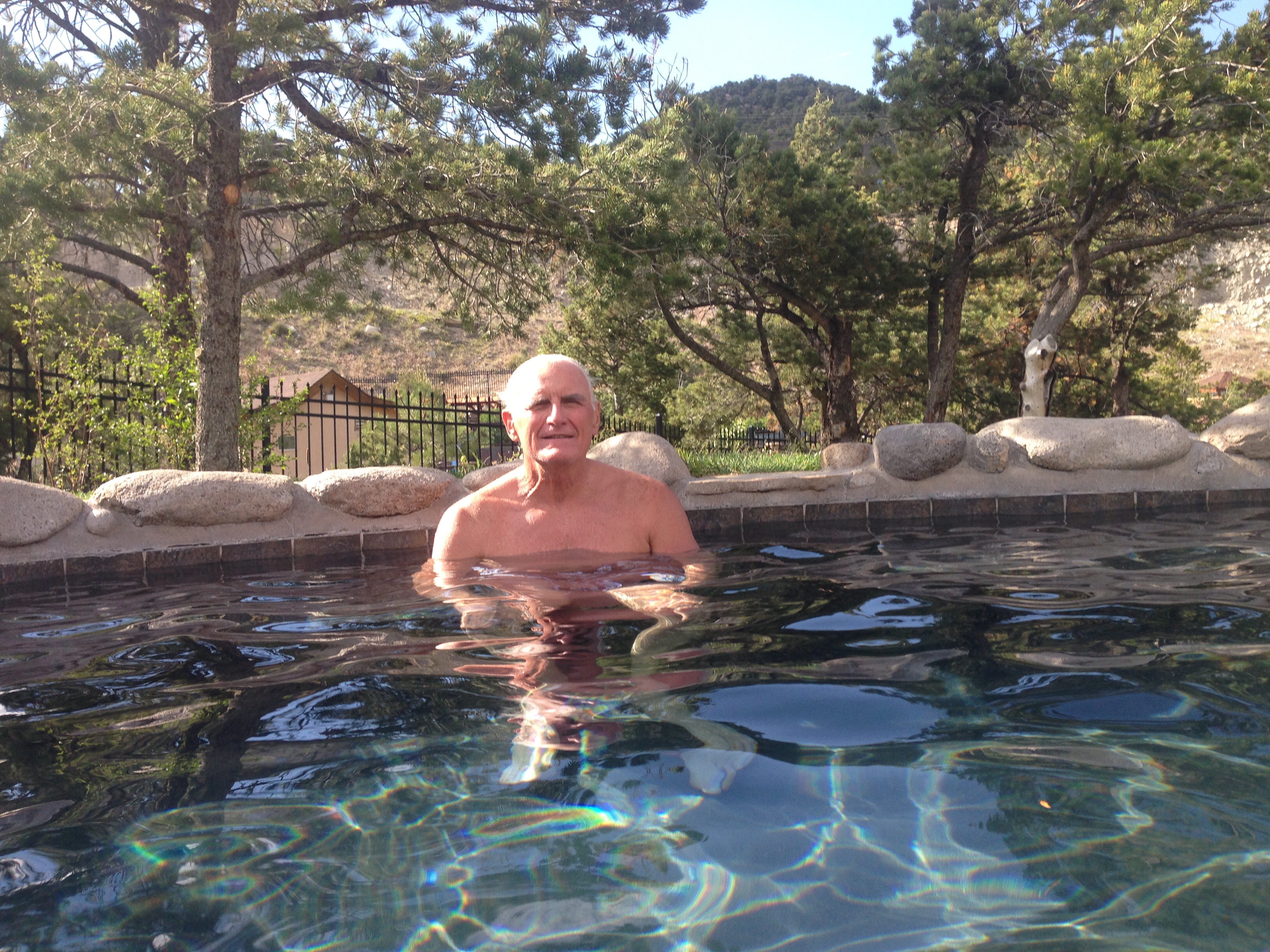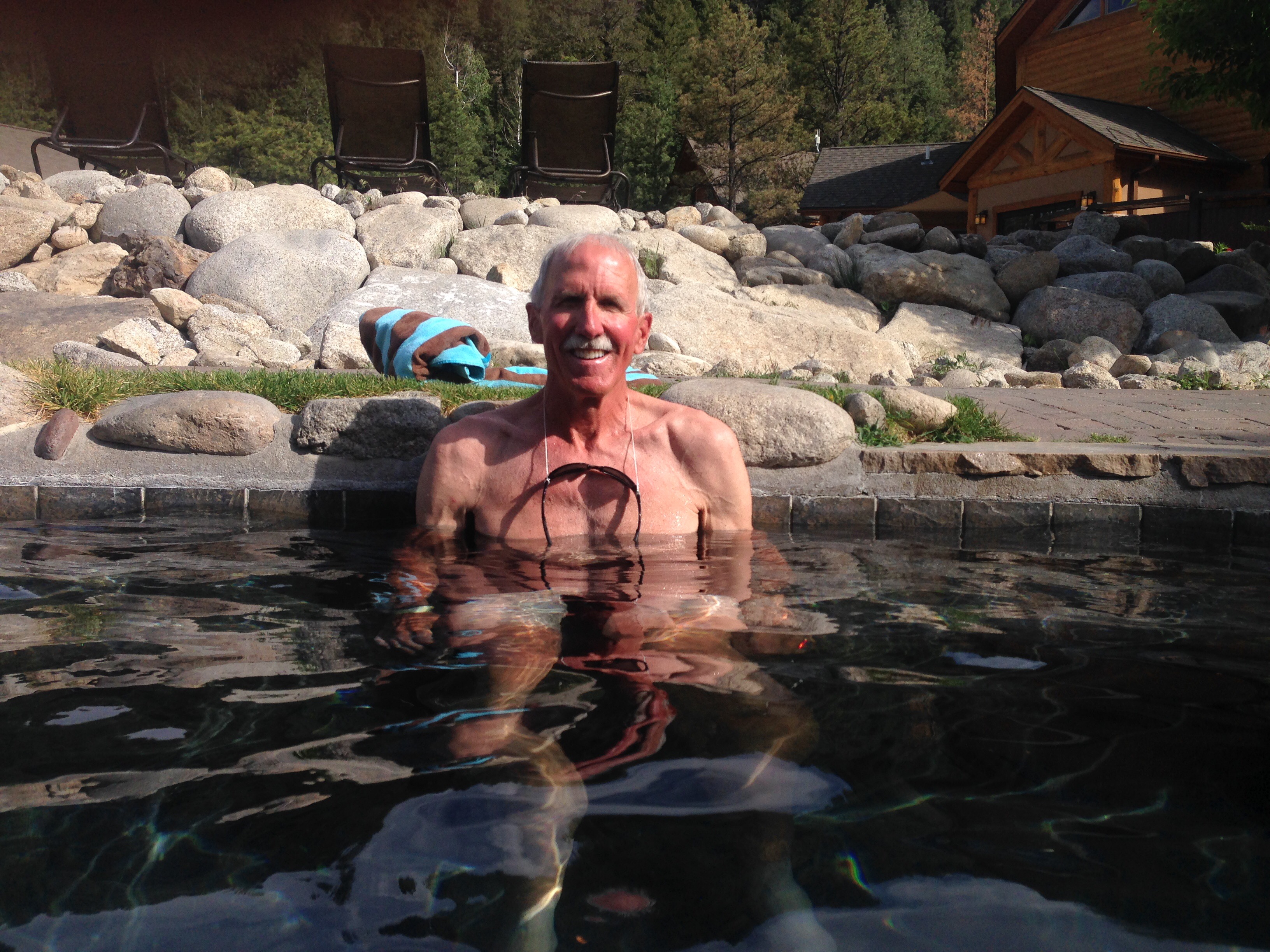 Brothers relaxing at the Hot Springs… It was Hot, Hot, Hot!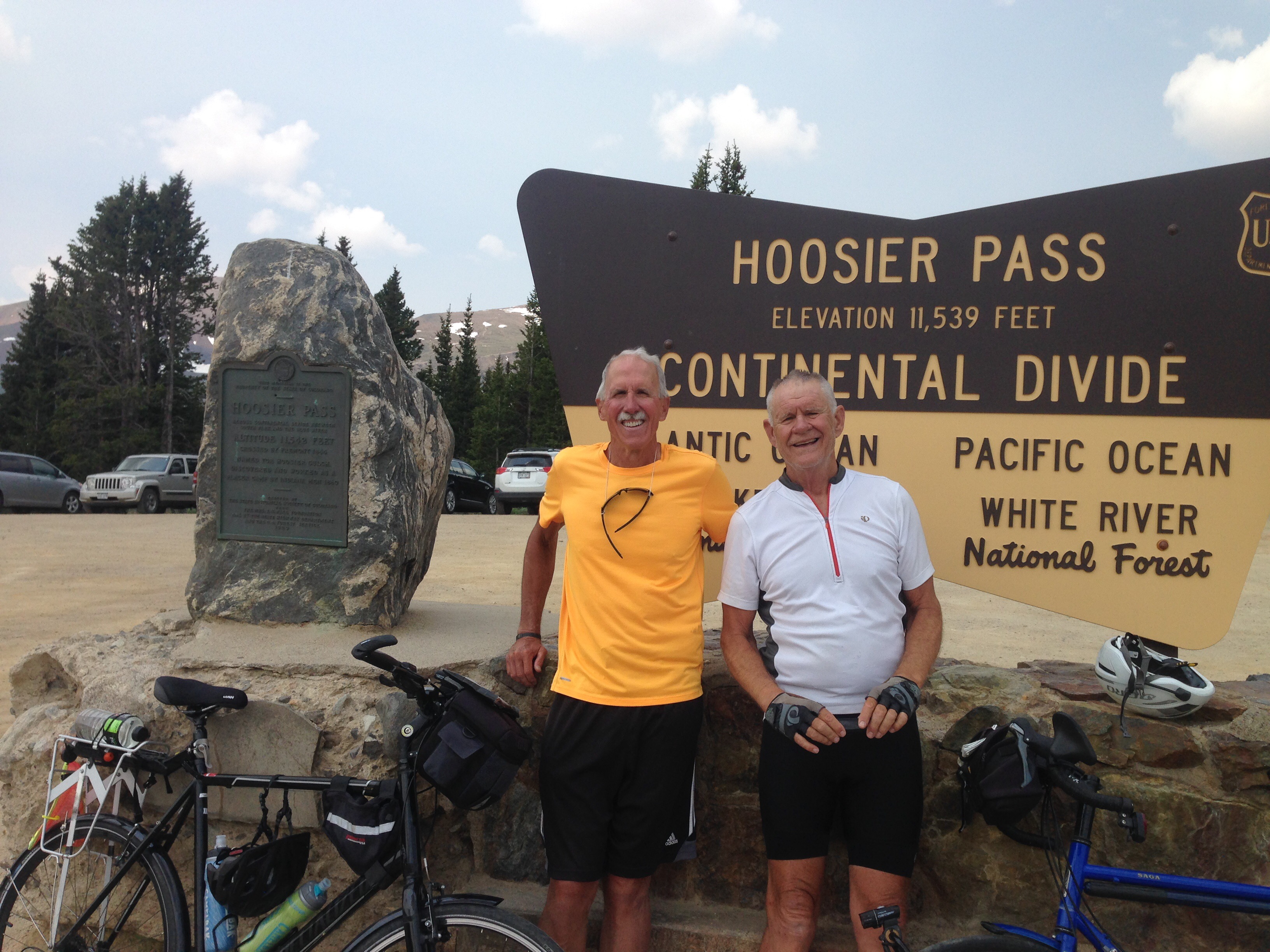 Riding buddy Mike Eudy and I at 11,539 feet, the top of the Route…Thank God!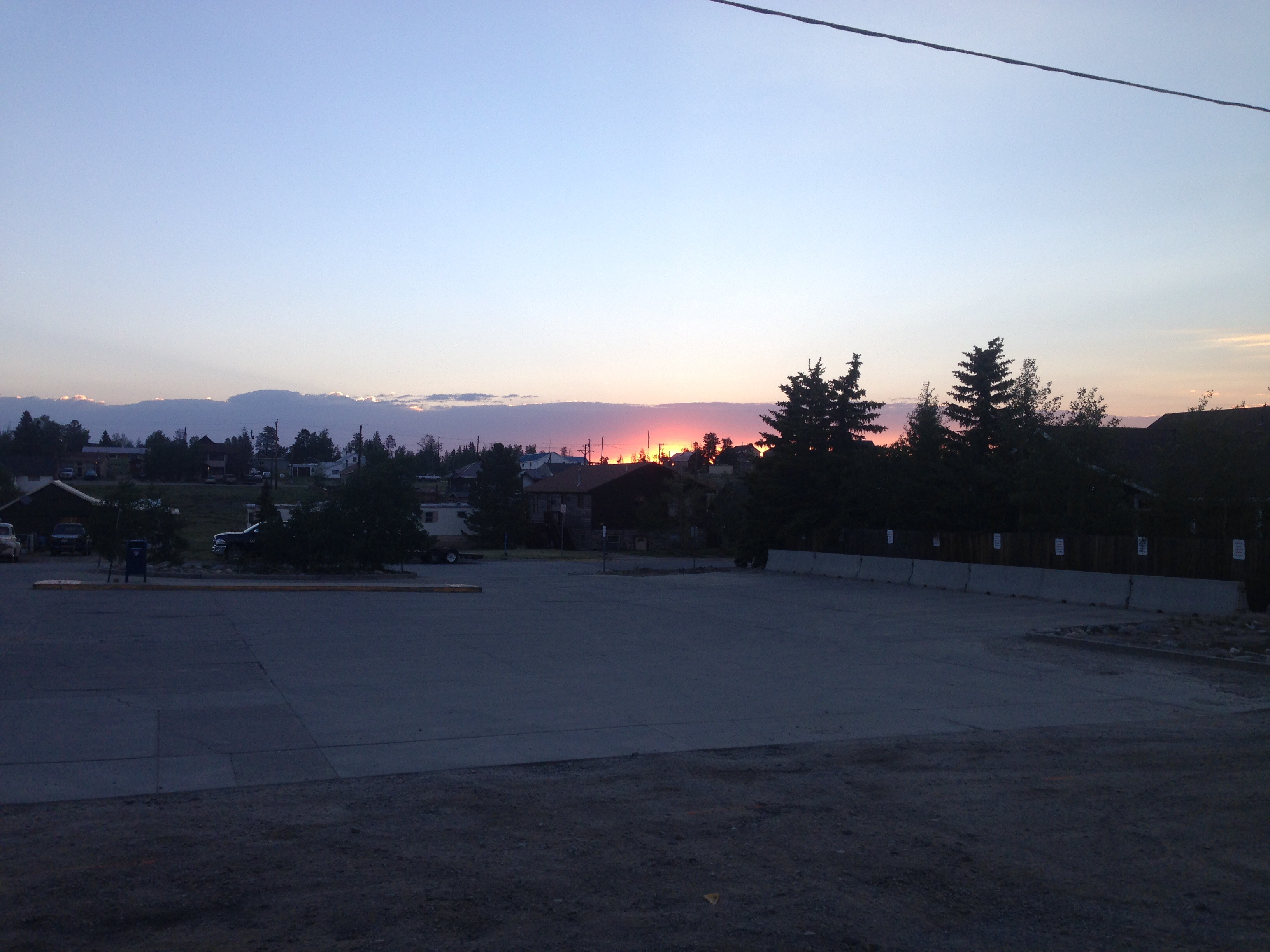 Sunrise Day 51 in Fairplay, CO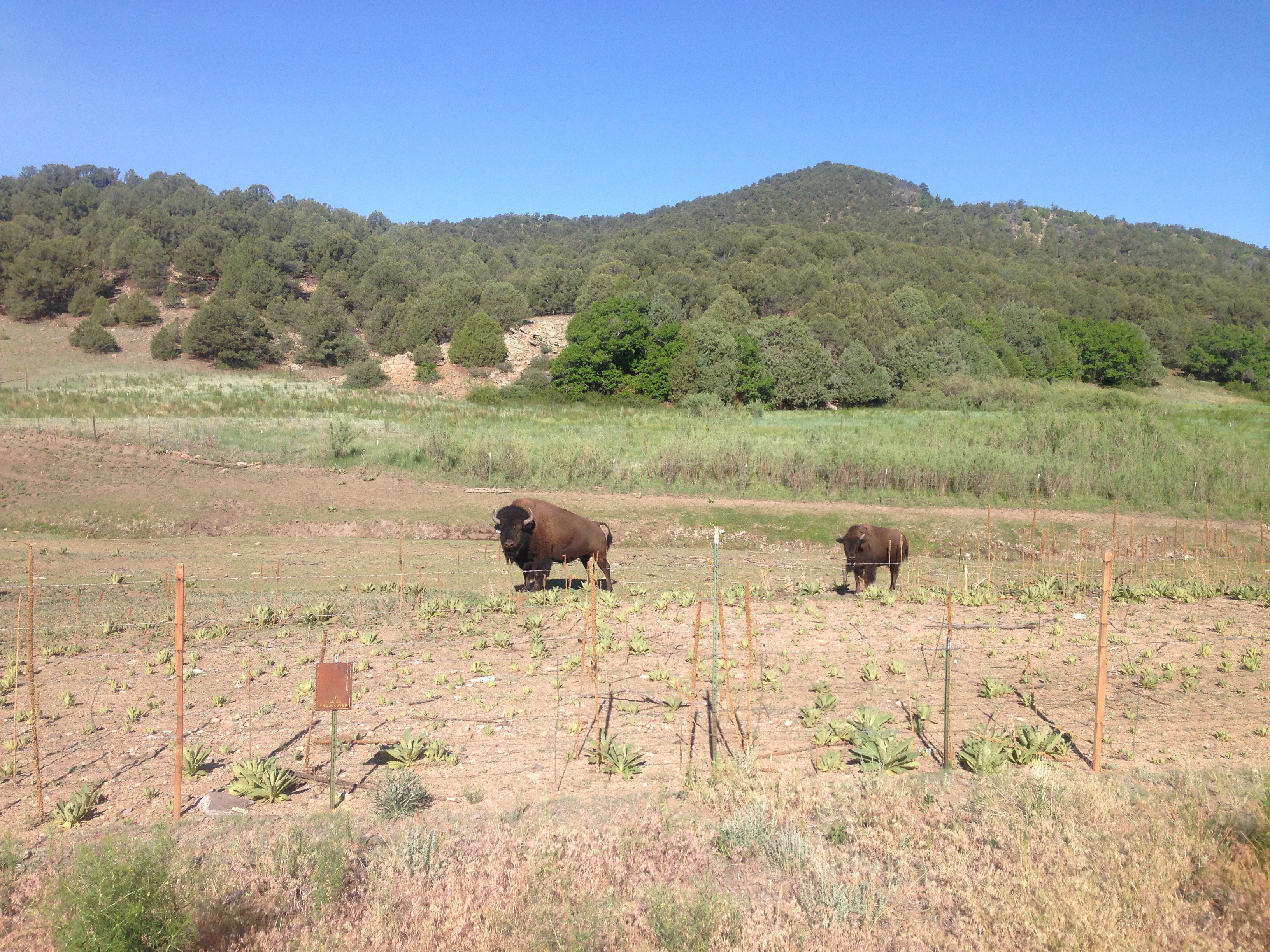 Where the buffalo roam!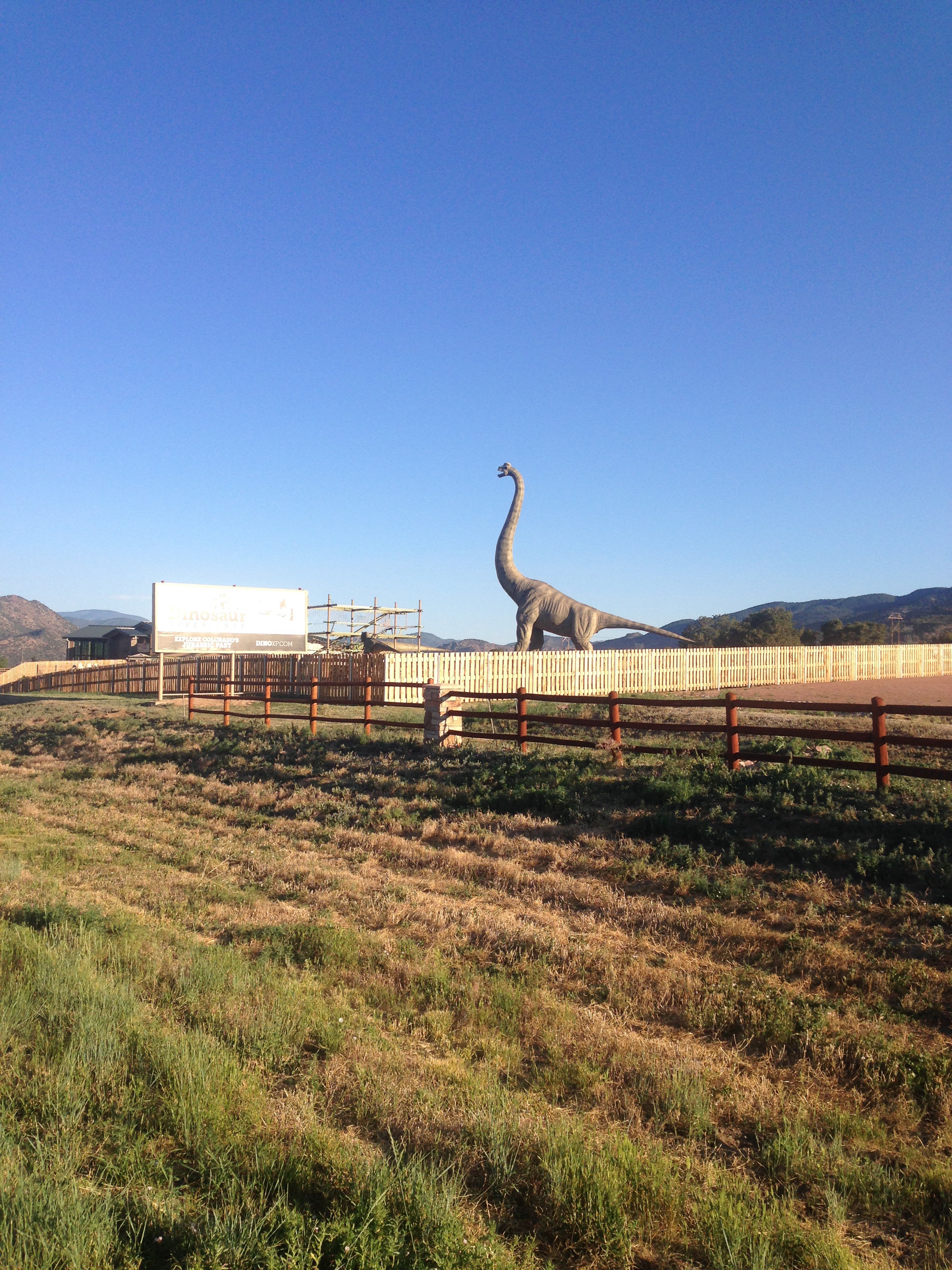 I am far from home!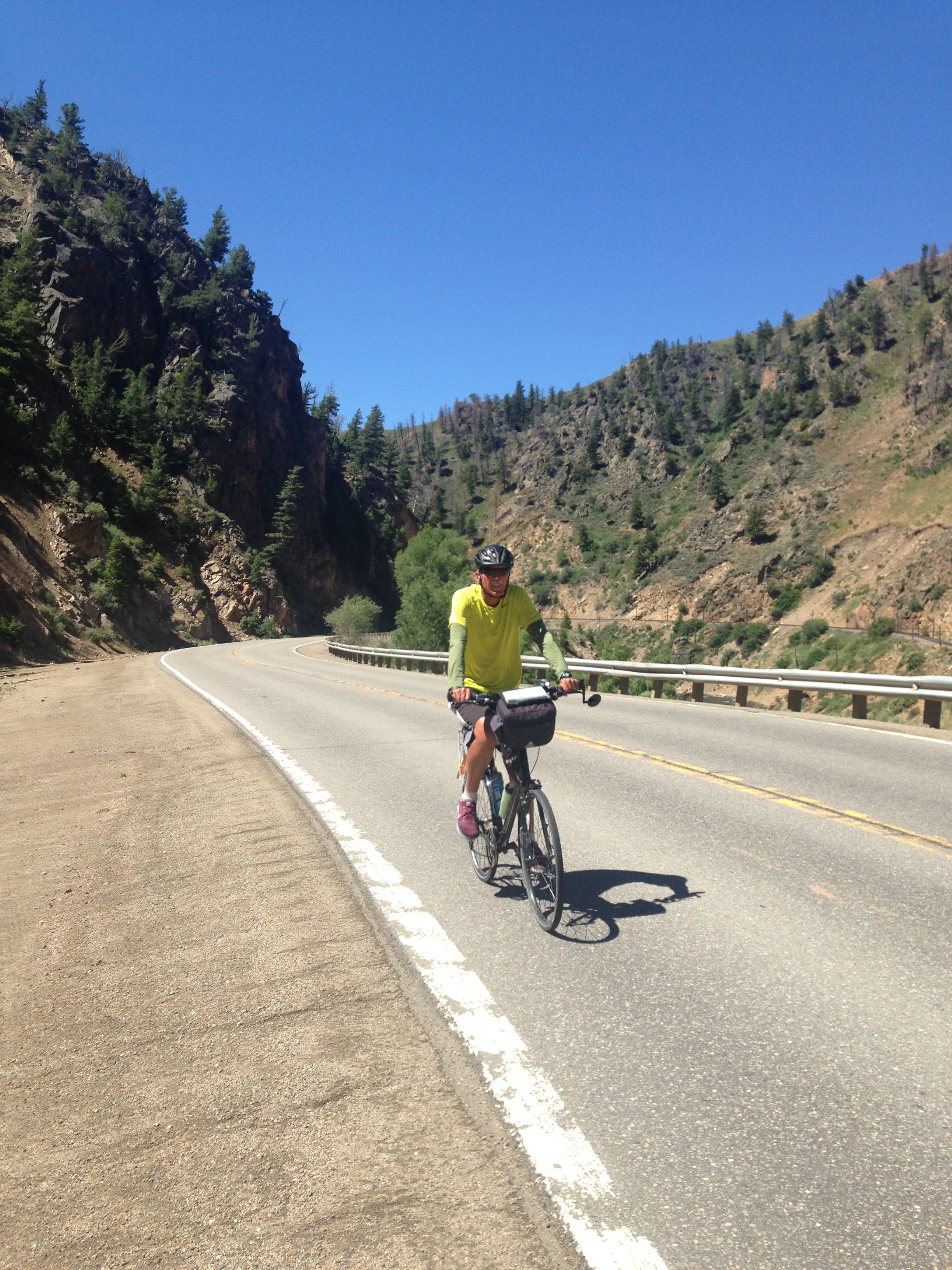 Pulling through a canyon at the headwaters of the Colorado!