Day 59 Dubois to Colter Bay Village Grand Teton National Park 68.2 miles
Day 60 Colter Bay Village to Grant Village, Yellowstone National Park 40.8 miles
Day 61 Grant Village to West Yellowstone MT 55.7 miles
Total 3,309.9
"Everything's like a dream in Kansas City, It's better than a magic lantern show, You can turn the radiator on whenever you want some heat, With every kind of comfort every house is all complete" Rogers and Hammerstein, Oklahoma.
We've just spent the first two days of the 4th of July week-end camping in Grand Teton and Yellowstone National Parks. To say there was a crowd wouldn't begin to describe the traffic there. It may have been some of the worst I've seen on the trip. For much of the ride, the shoulder was nonexistent, which wouldn't have been terribly troubling were it not for the semi-sized motor homes towing full sized cars. There isn't a convenience those folks don't bring to go "camping". Getting that thing in and out of the packed RV site must be cardiac exercise and I worry about grandpa's health. I honestly do ! I'm sharing the road with him after all! Fortunately, because all the campsites were full, the parks reserve sites for hiker/bikers and are required to accommodate those who want to camp. Our sites were relatively secluded and peaceful. I can't speak for the RV sites.
"They've gone as fer as they can go"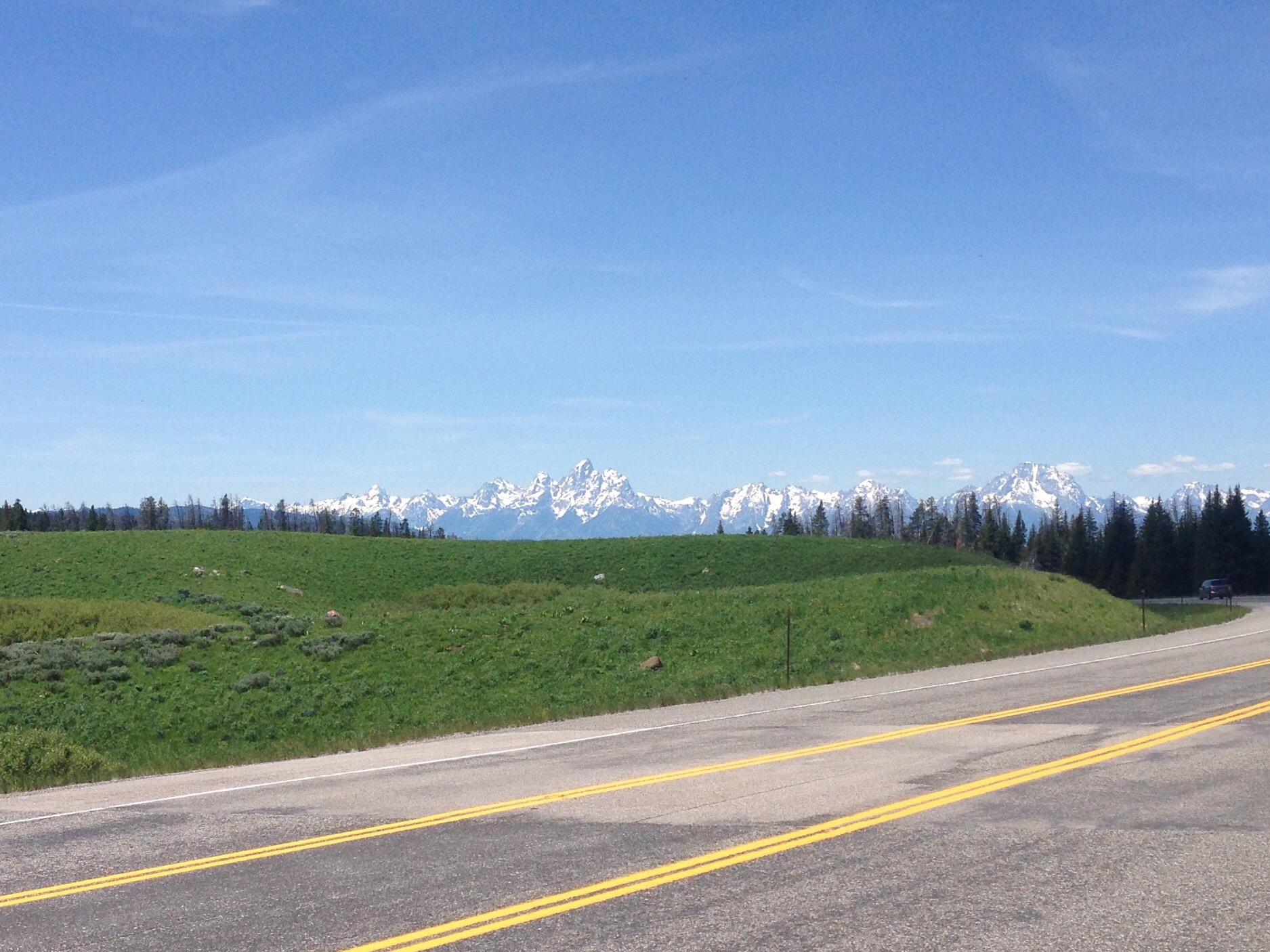 Our first view of the Tetons! They are impressive!

Three old men pose for a picture!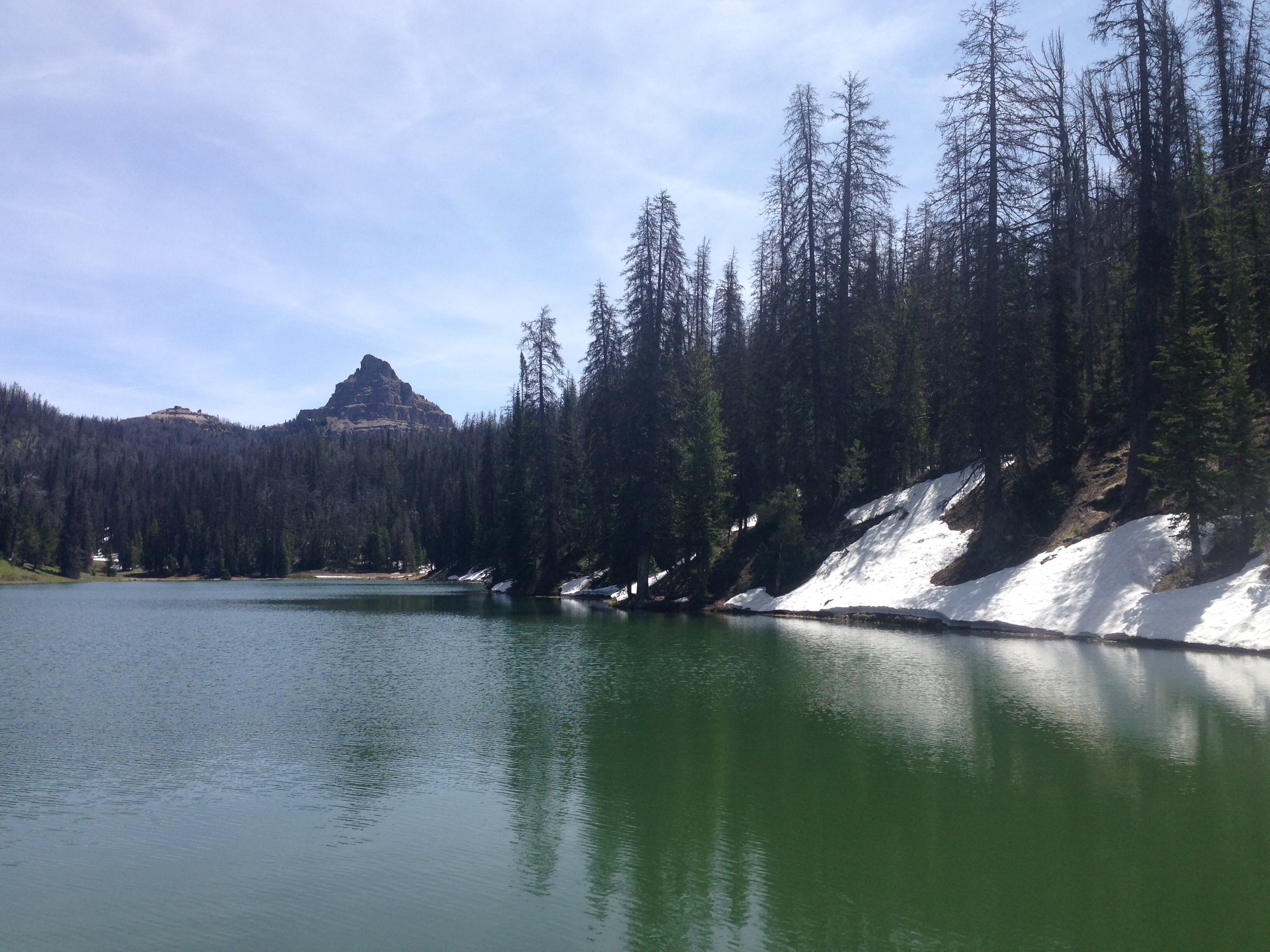 Snow at the top of Togwotee Pass 9,658 feet!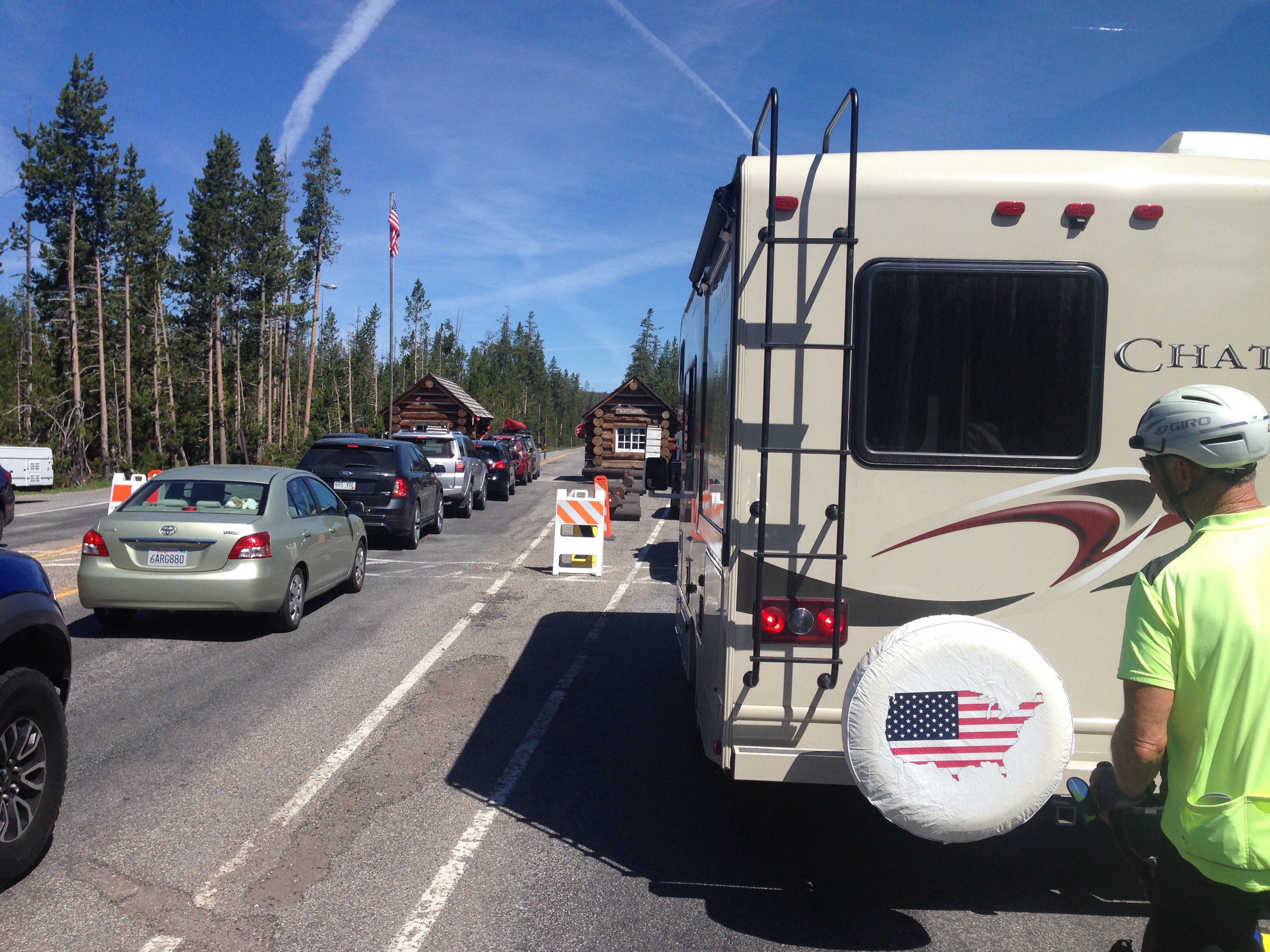 Traffic into Yellowstone!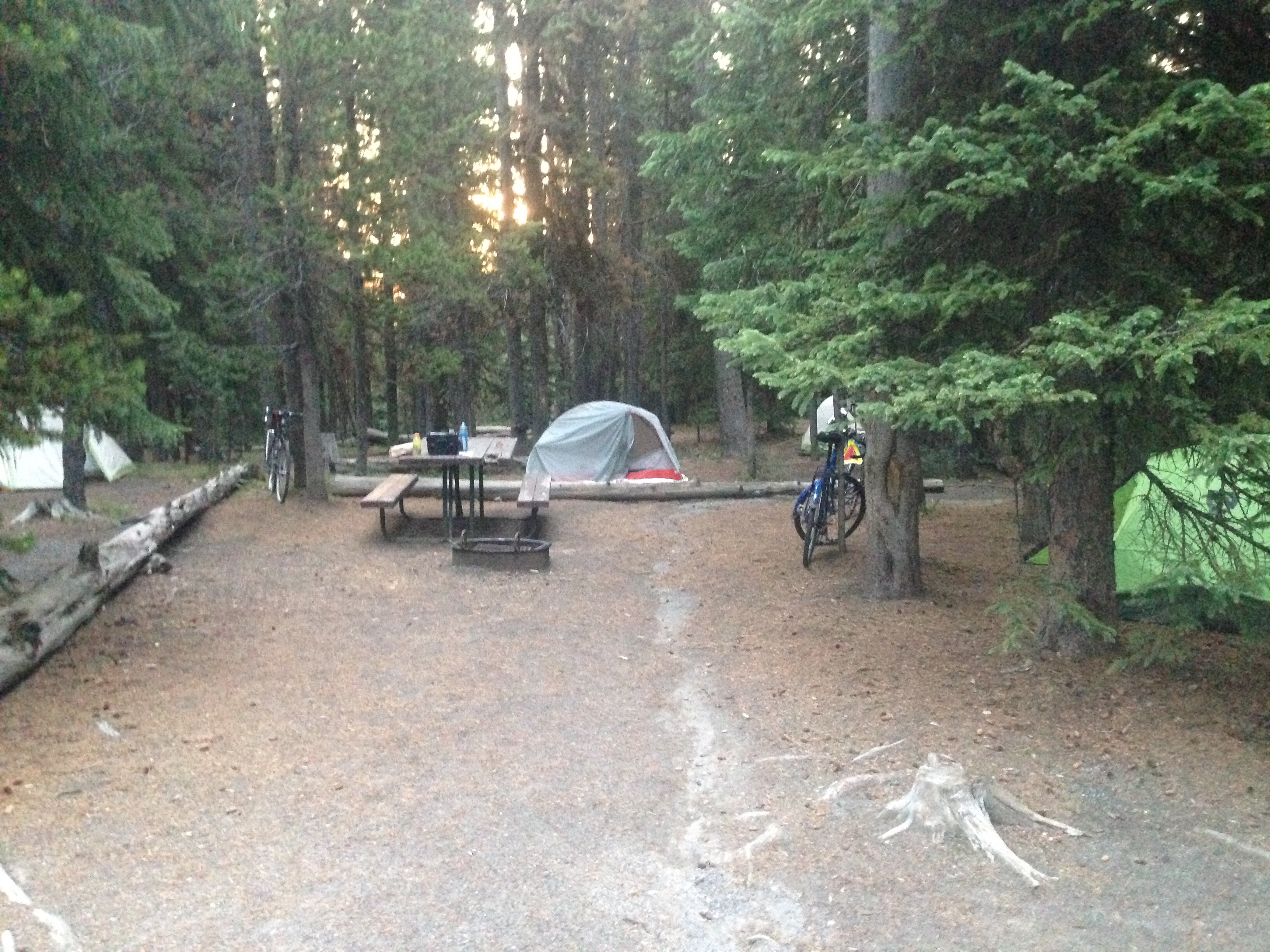 Camping at Yellowstone! 32 degrees!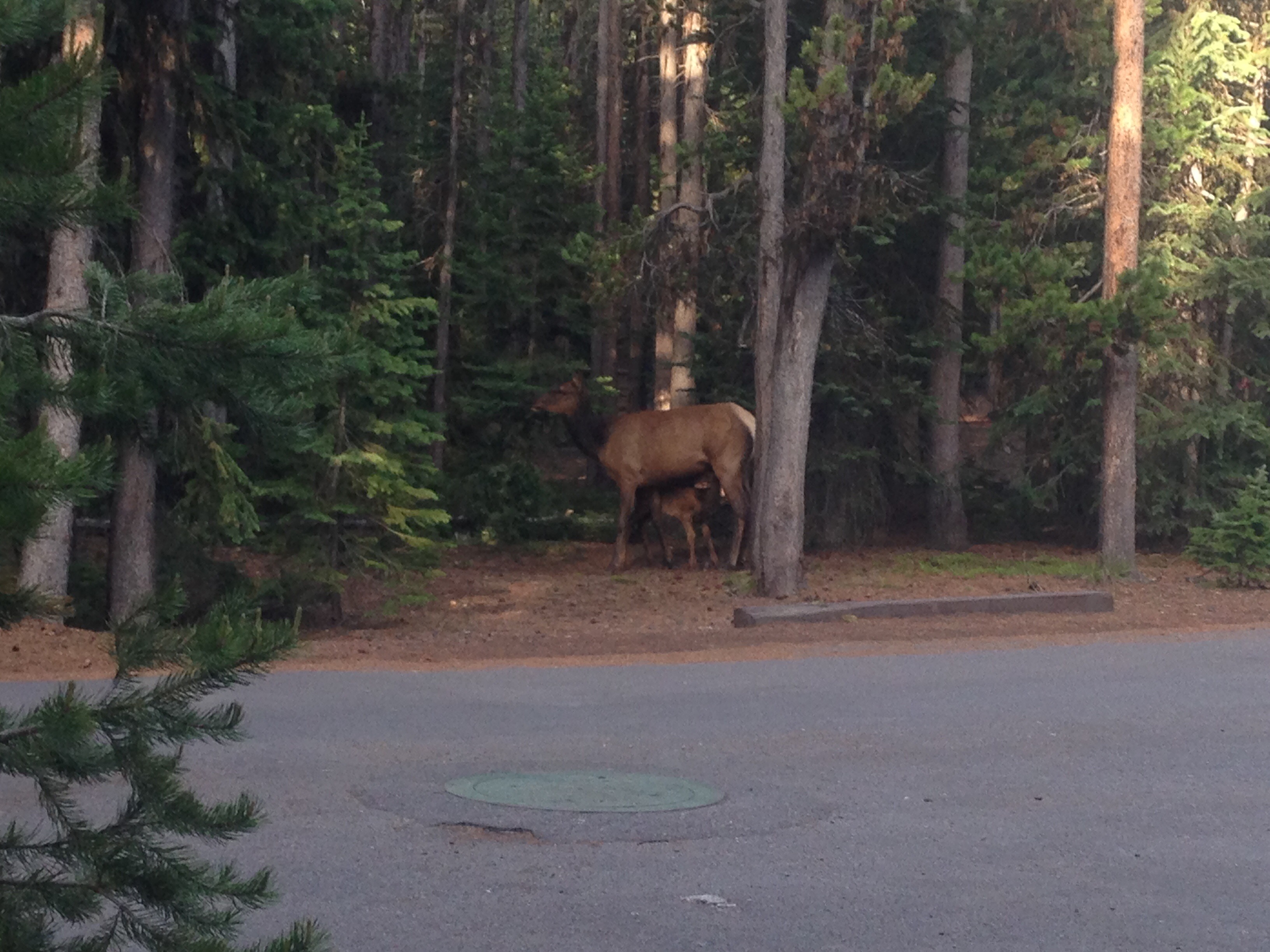 When I looked out of my tent at dawn I saw this Elk with her fawn!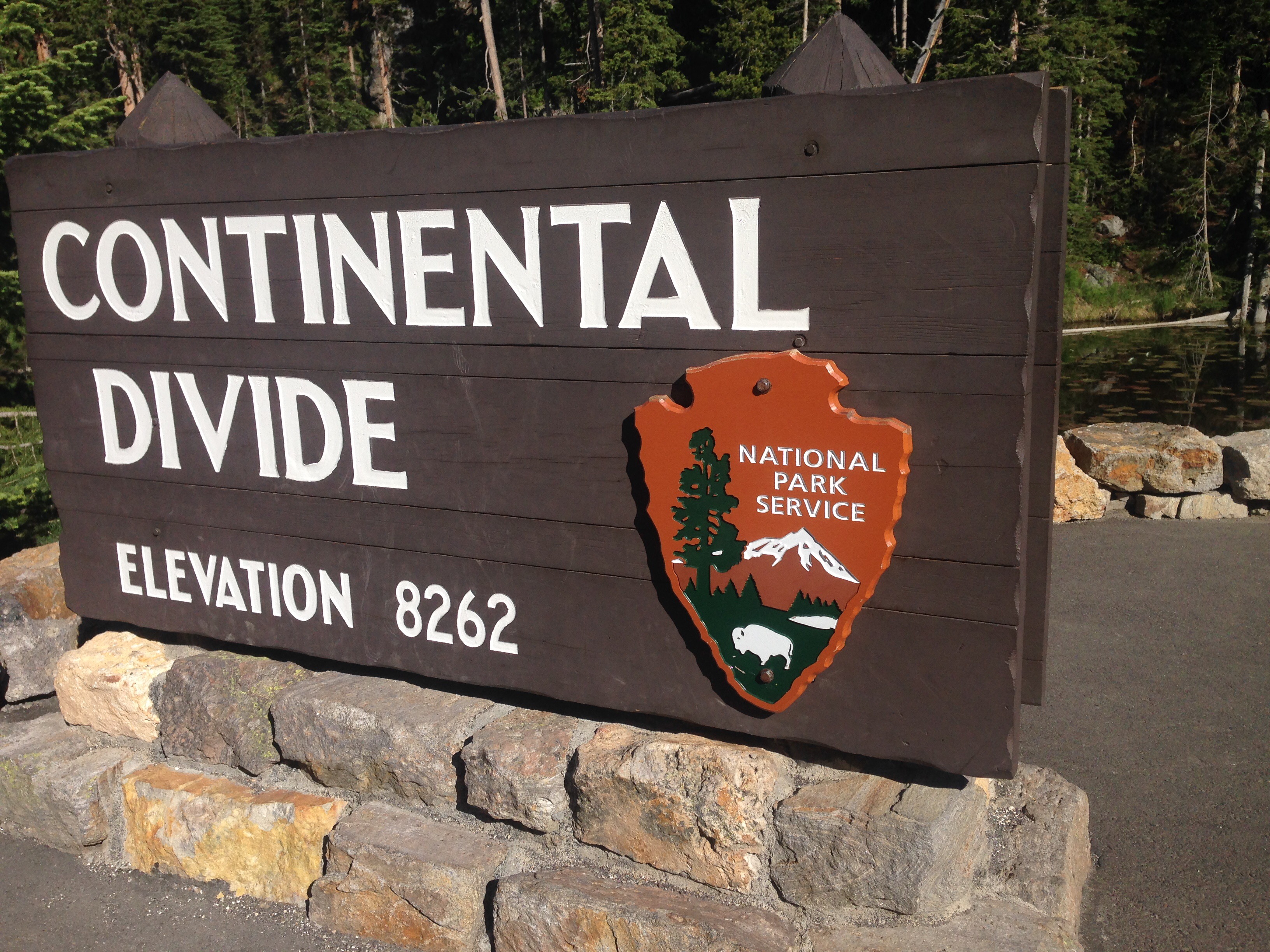 We've crossed the Continental Divide 7 times!