Jeffrey City, WY to Lander, Wy
Today 58.8 miles
Total 3070.1
"His ghost may be heard as you pass by that billabong, You'll come a-Waltzing Matilda with me"
Today as we rode, my riding buddy Charlie exhibited the rare ability (for an American) of singing 4 or 5 verses of Waltzing Matilda. Mike and I could only join during the chorus, no mean feat, by the way, while cycling at altitude. In a way, we three are out Waltzing Matilda, by bicycle, in the American "Outback". The phrase "Waltzing Matilda", is an Australian colloquialism for traveling by foot in the Australian Outback while carrying your belongings in a swag or "Matilda". It is also used when someone, perhaps because of an impending breakdown, disappears to parts unknown, as in, "He's gone Waltzing Matilda". Though our reasons are unclear, I can assure you that we are all totally sane!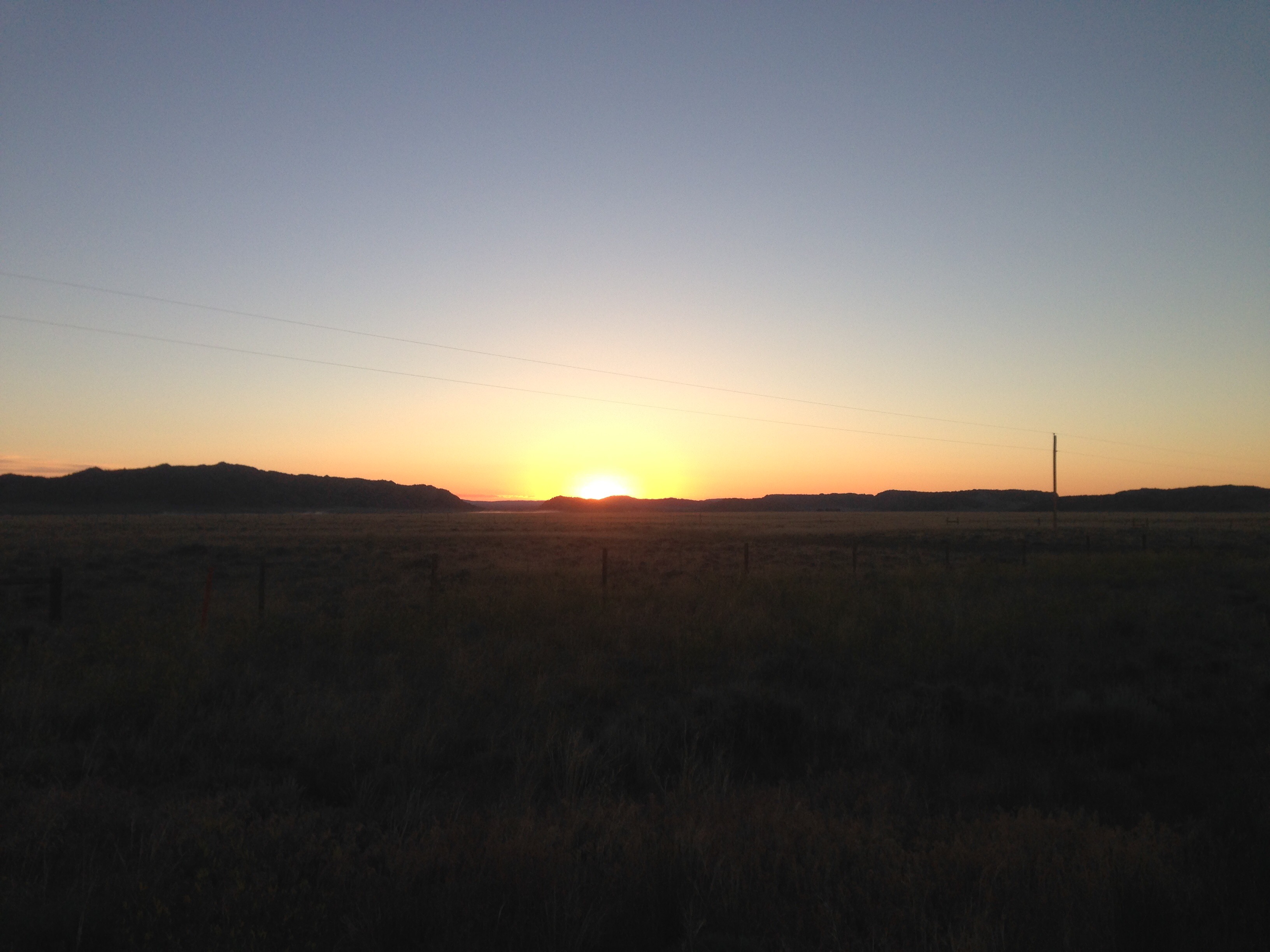 Another sunrise. With afternoon wind in the forecast, we left at 5:20. We've seen plenty of sunrises but no sunsets. We are in bed by then!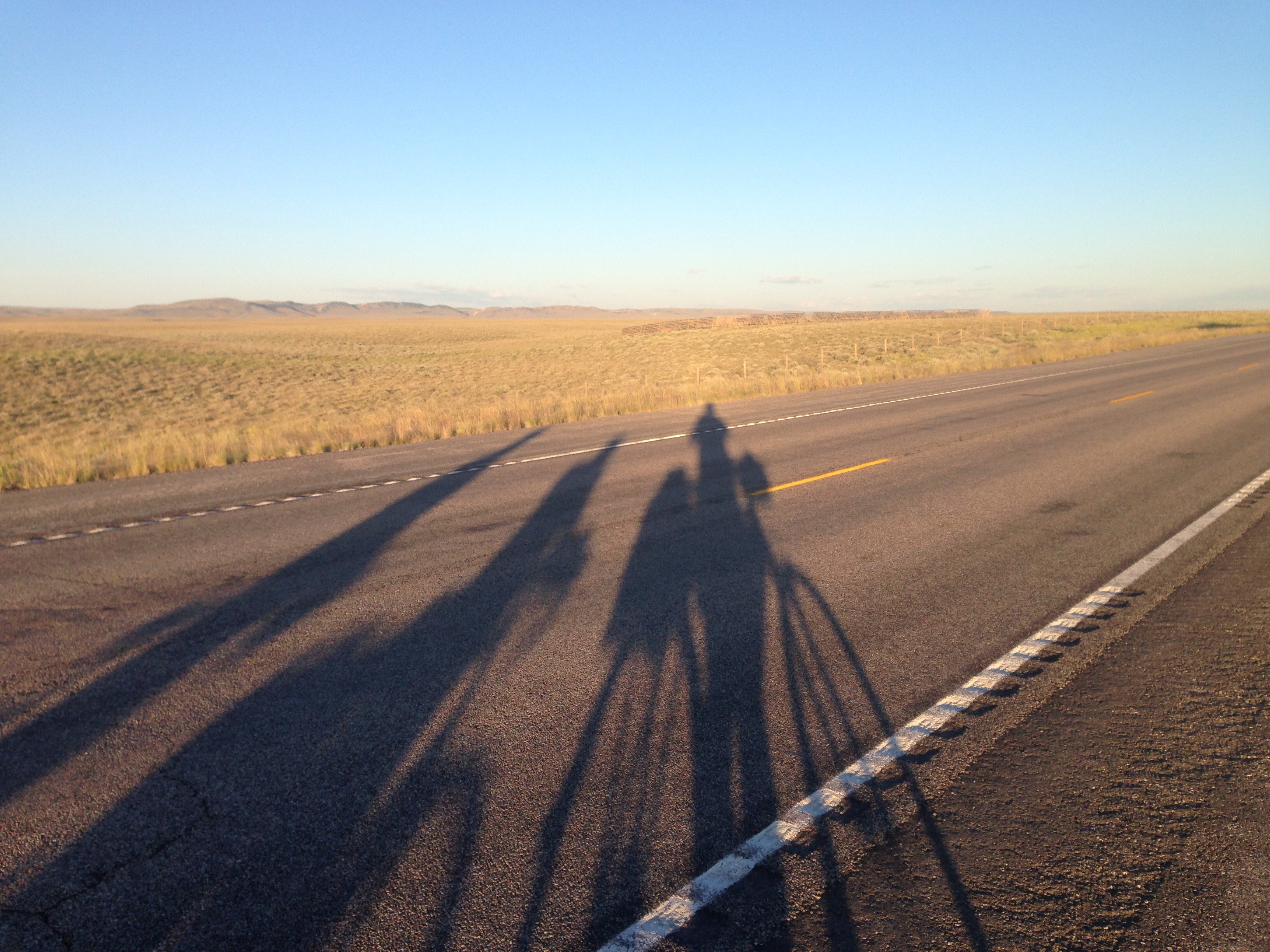 The early morning sun casts long shadows!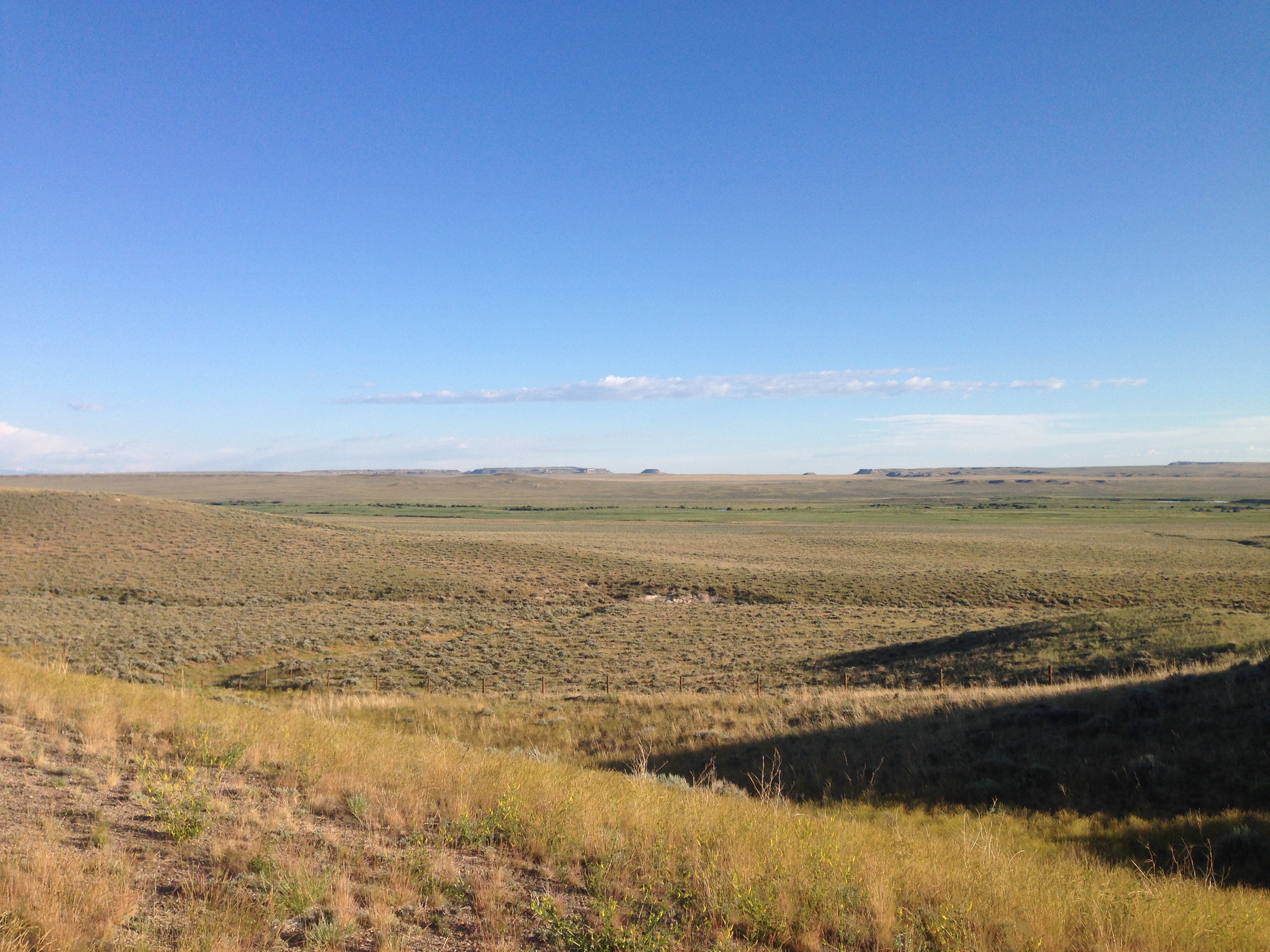 Mesas in the distance!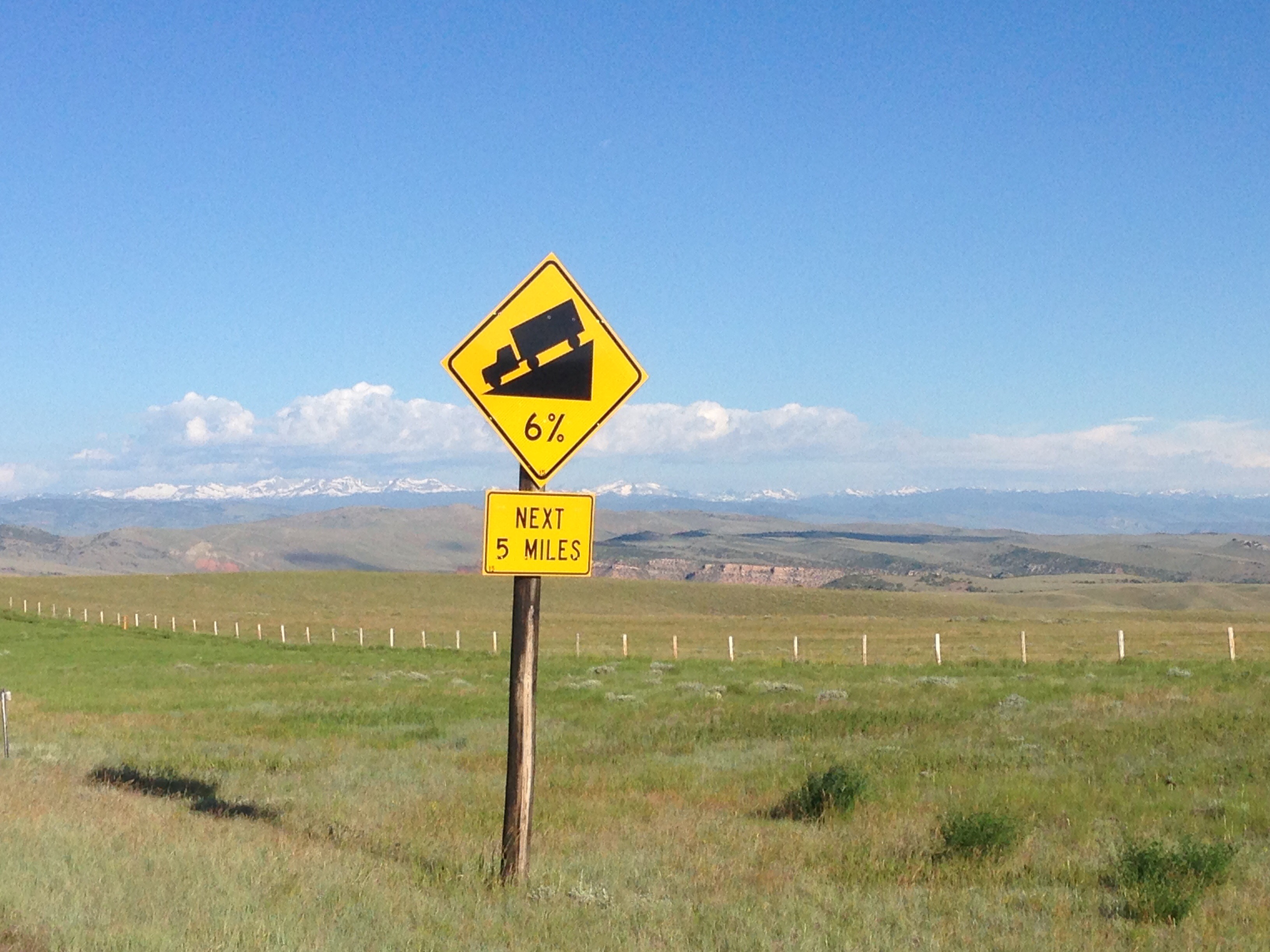 Yipee!!!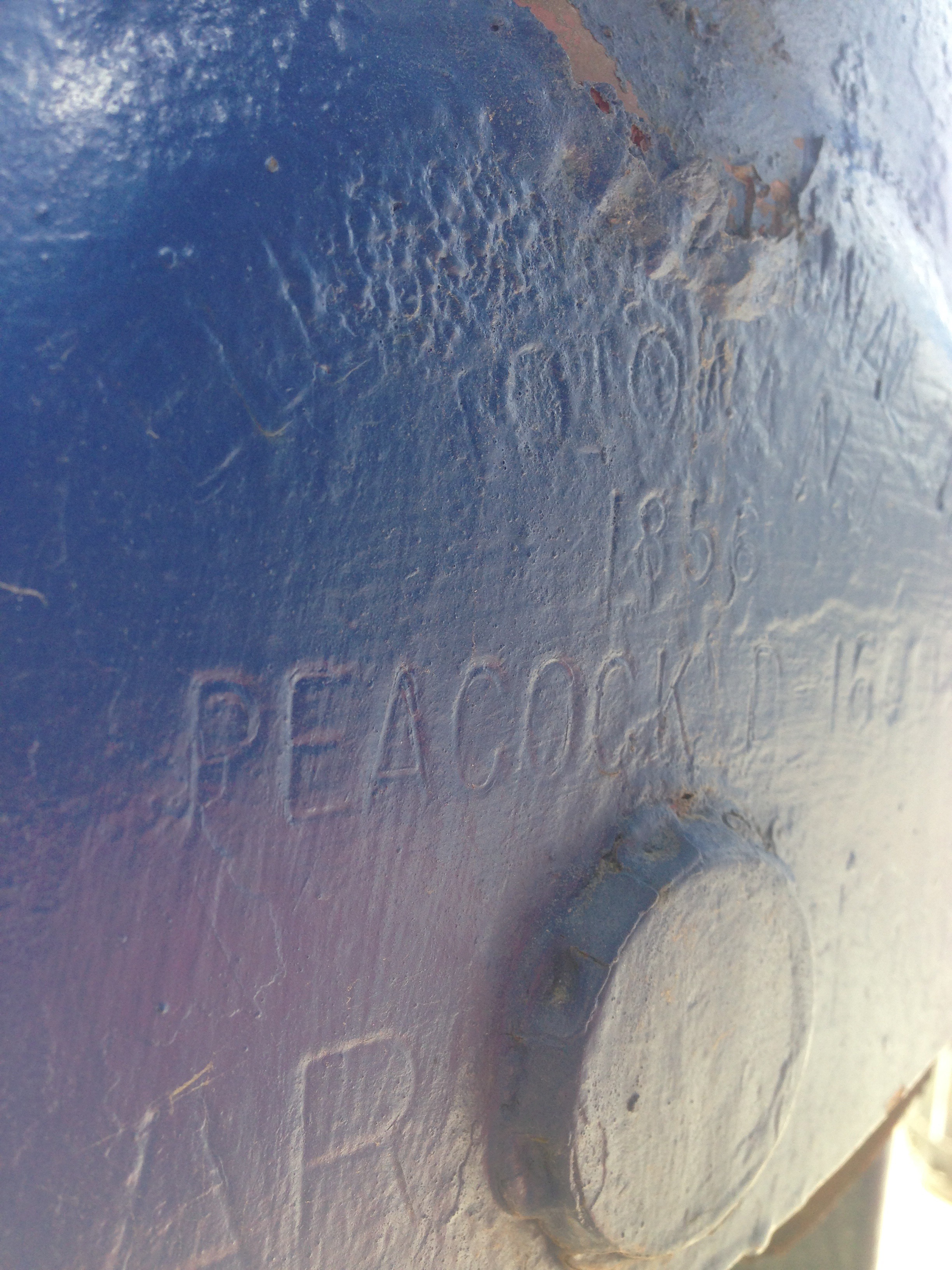 Found a hand brake on a caboose in a City Park in Lander, Wy, most likely sold to the railroad by my Dad! It says "Ellcon-National, Totowa, NJ, Peacock 1600.