Scott City, KS to Eads, CO via Leoti, KS and Tribune, KS, then
Eads, CO to Ordway, CO via nowhere
Day 46 104.7 miles
Day 47 62.7 miles
Total 2,487.2 miles
One of the interesting aspects of a ride like this is the people you encounter, often in the most out of the way places. Yesterday, I met Mr. Patel and his wife who own an old motel in a forgotten corner of Colorado known as Eads. It's the only show for 50 miles around, in a town that is hanging on by the thinnest of threads. We arrived after 104.6 miles, in 101 heat, to find the place locked. We asked the owner of a tiny restaurant next door whether the motel was closed and she said no, he'd be back, but he was a one man show who did all the booking, cleaning, repairs, etc. by himself. Sure enough in 15 minutes there he was, gave me a room for $40 and couldn't have been nicer. The place was dated, in the extreme, but was clean and tidy and had a working air conditioner. It is a testament to man's endurance that such a man would come halfway around the world to eek out a living in this dusty town on the edge of oblivion. In Ordway today, I struck up a conversation with an ex rodeo rider who regaled me with his tale of having been arrested for drunk horse riding. He insisted he was just heading home, admitted he was drunk, and found it humorous that he had had his drivers license revoked when he wasn't "driving" he was "riding". Again a testament to man's endurance…of nonsense.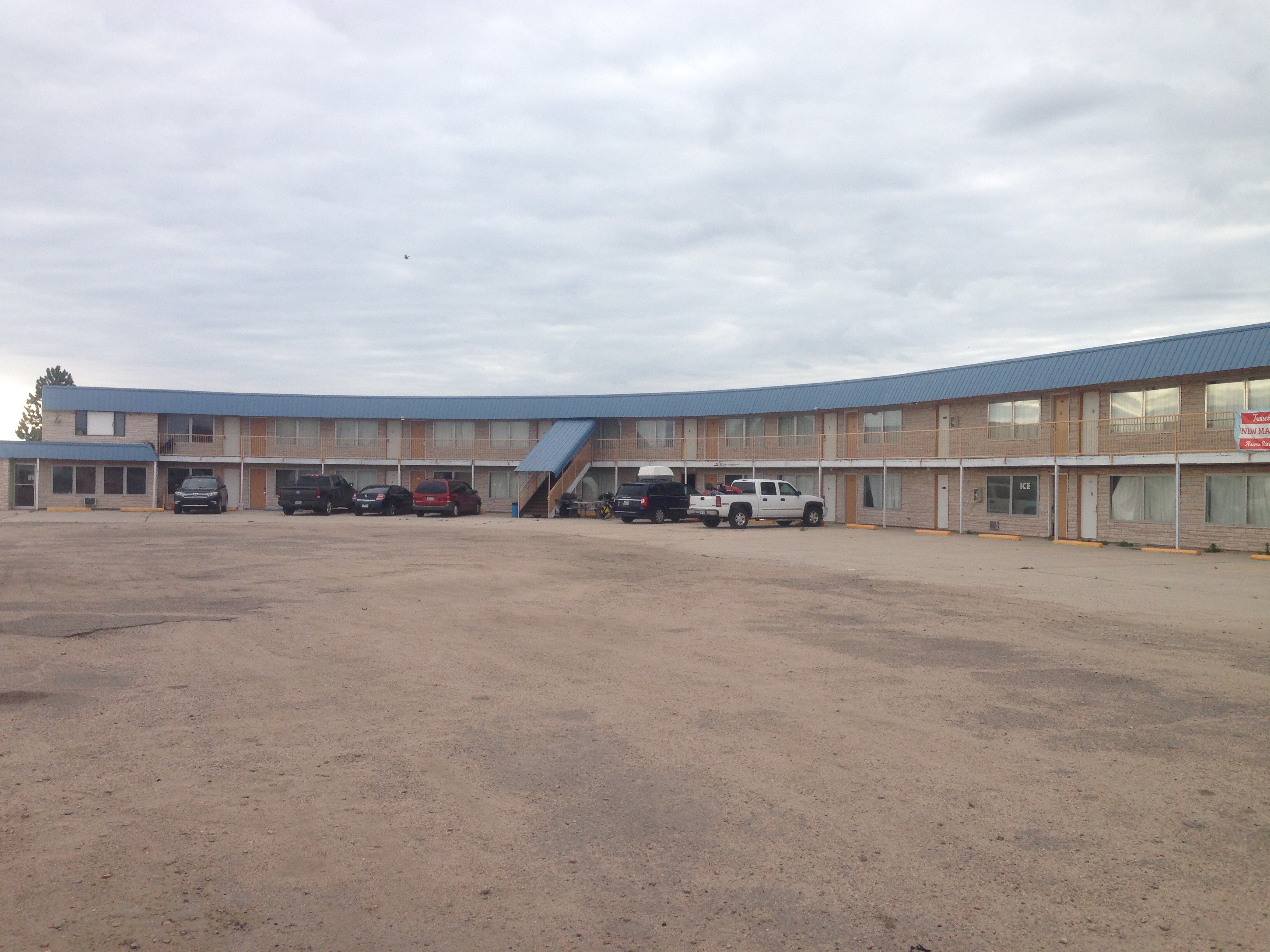 Mr. Patel's Motel!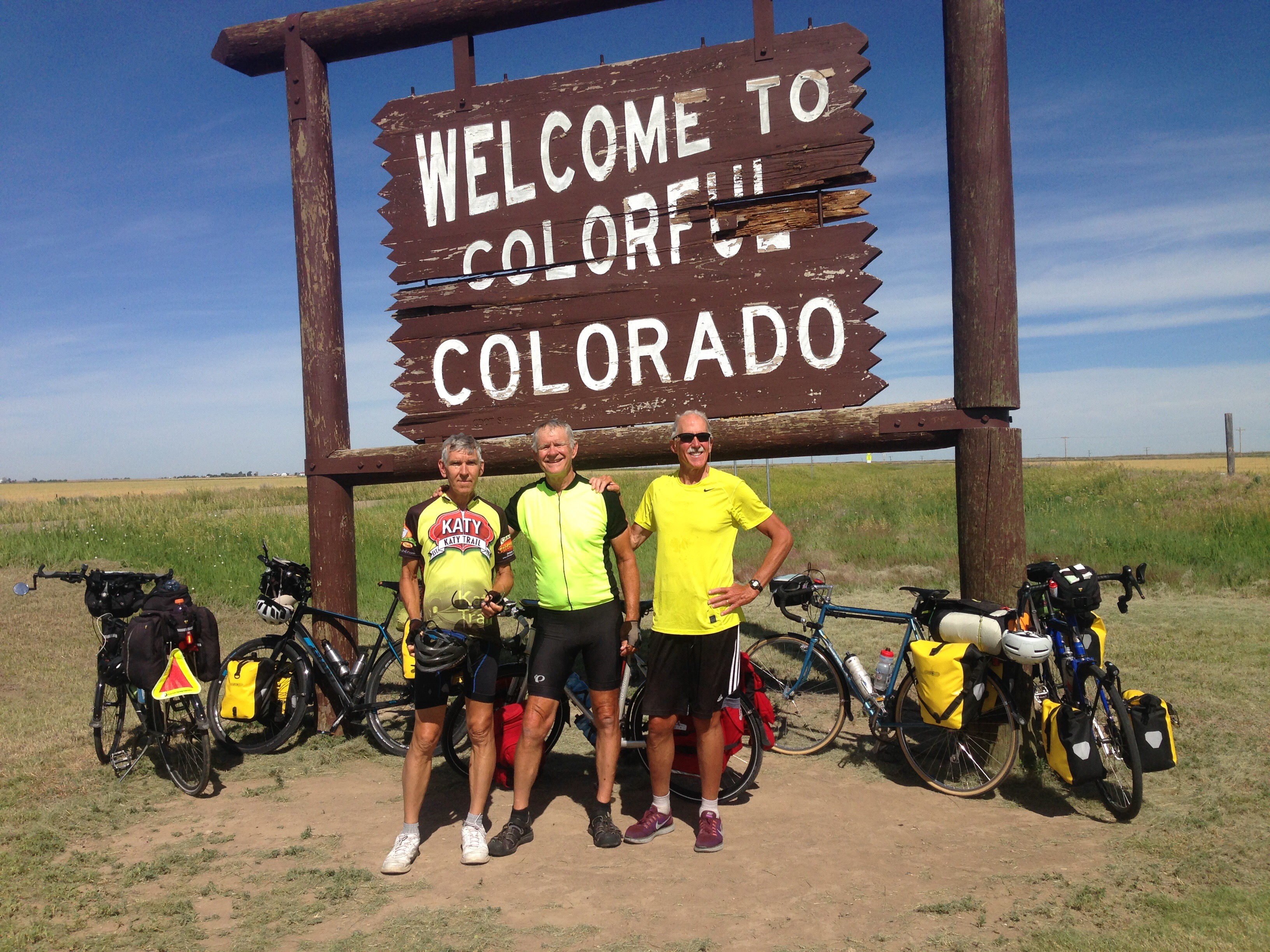 Every bike rider takes this picture!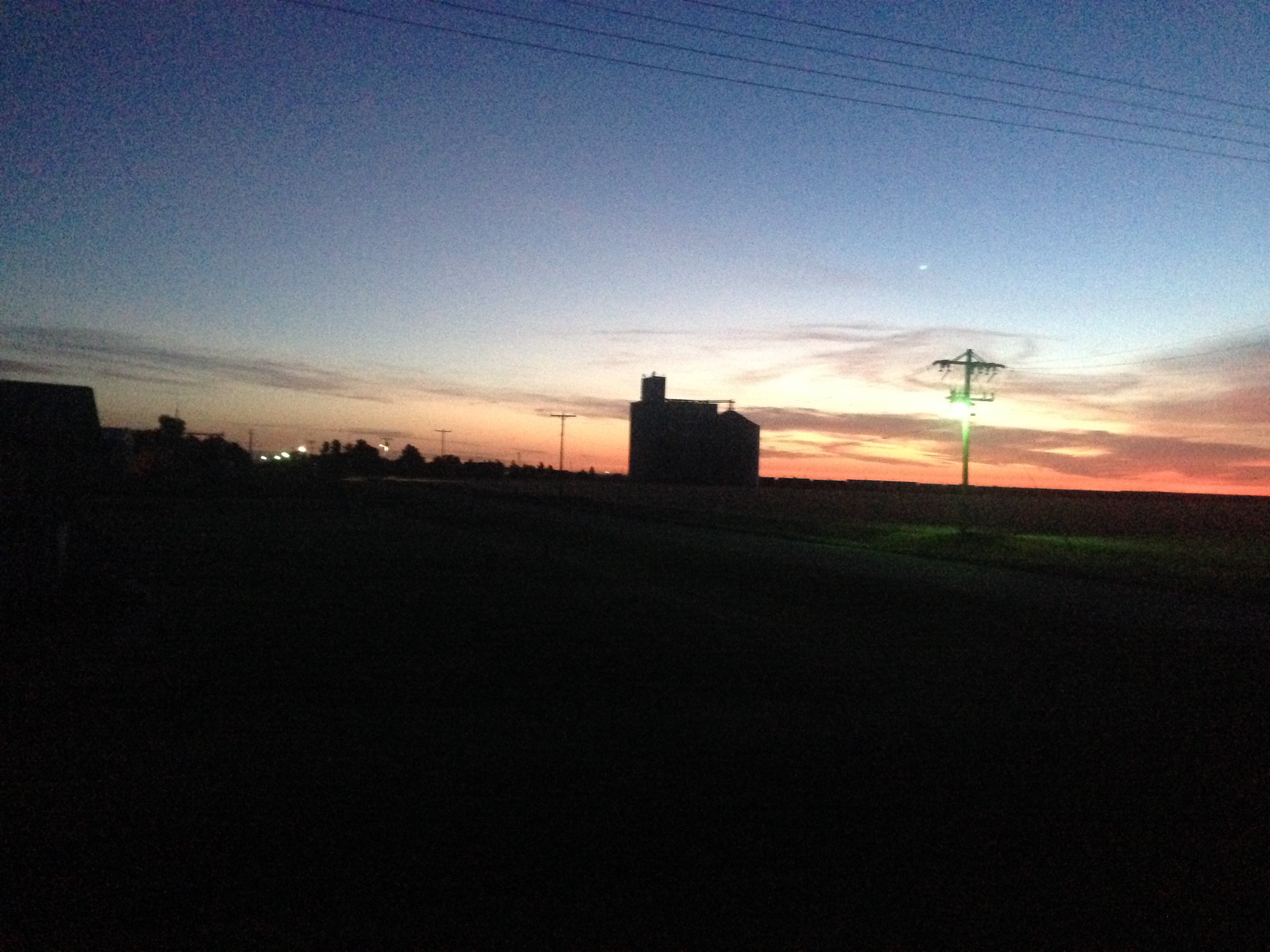 We left before dawn on Day 46. This is 10 miles later!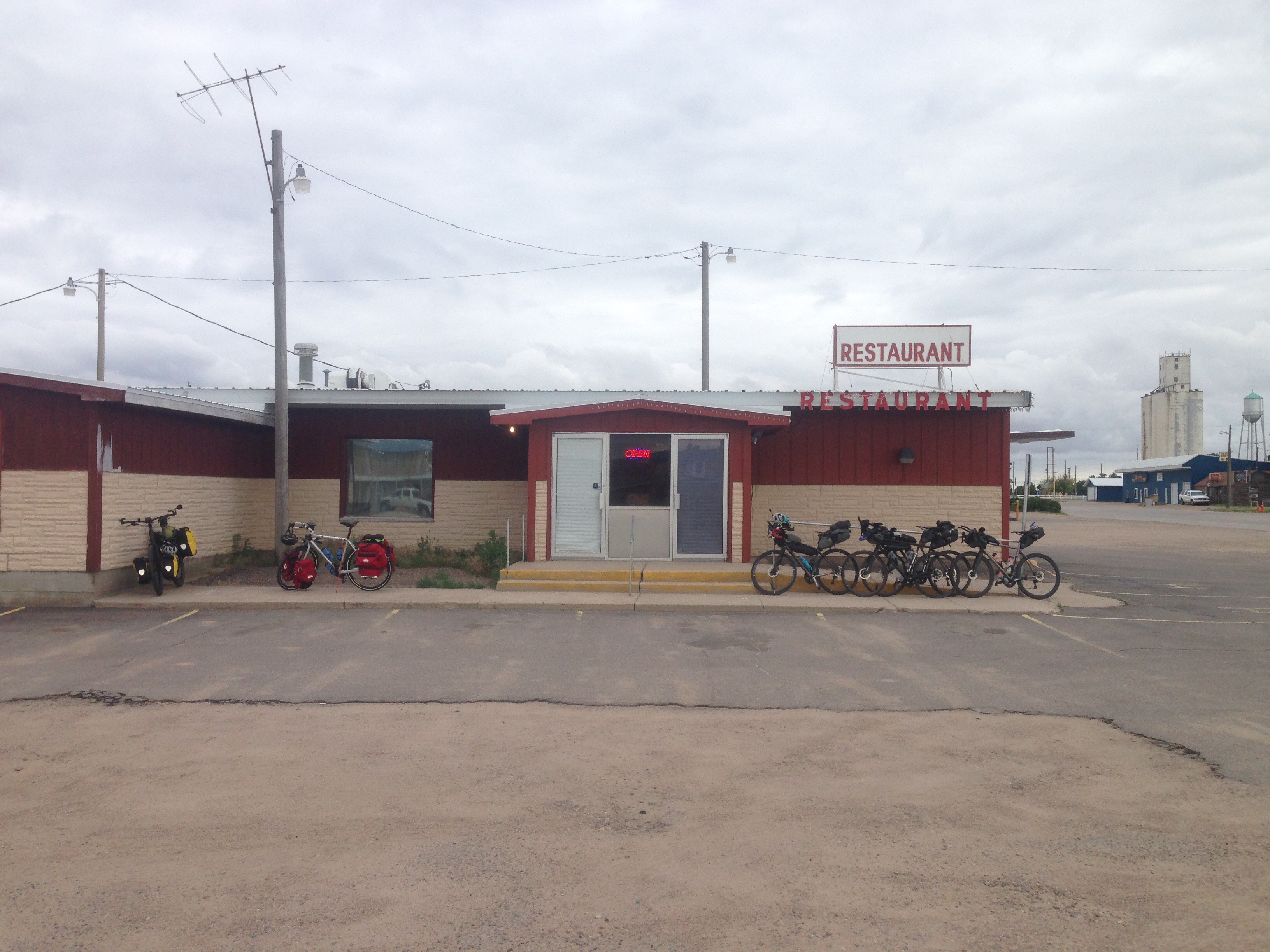 Bikers breakfast Day 47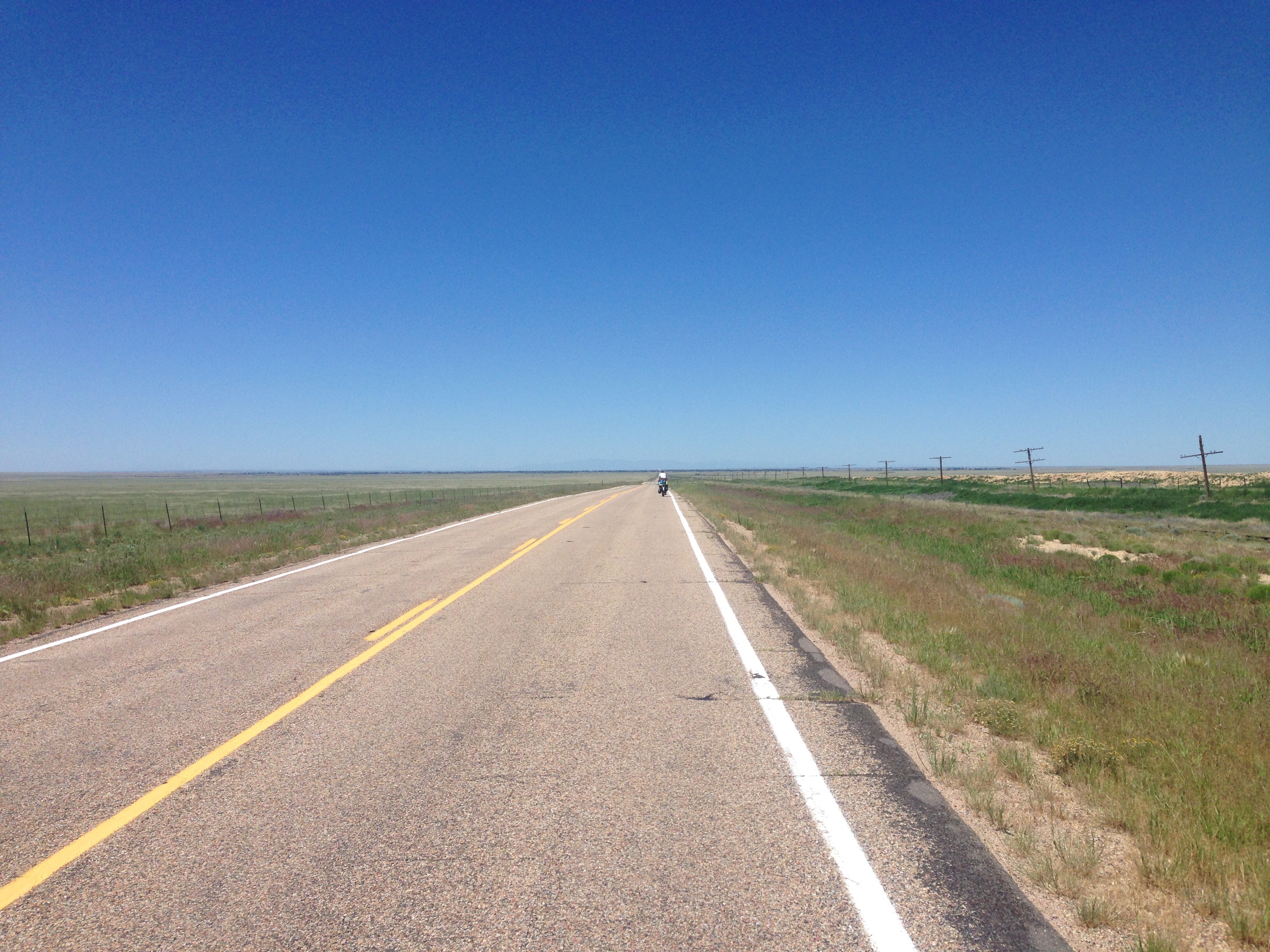 The shadow on the horizon is our first sighting of the Rockies!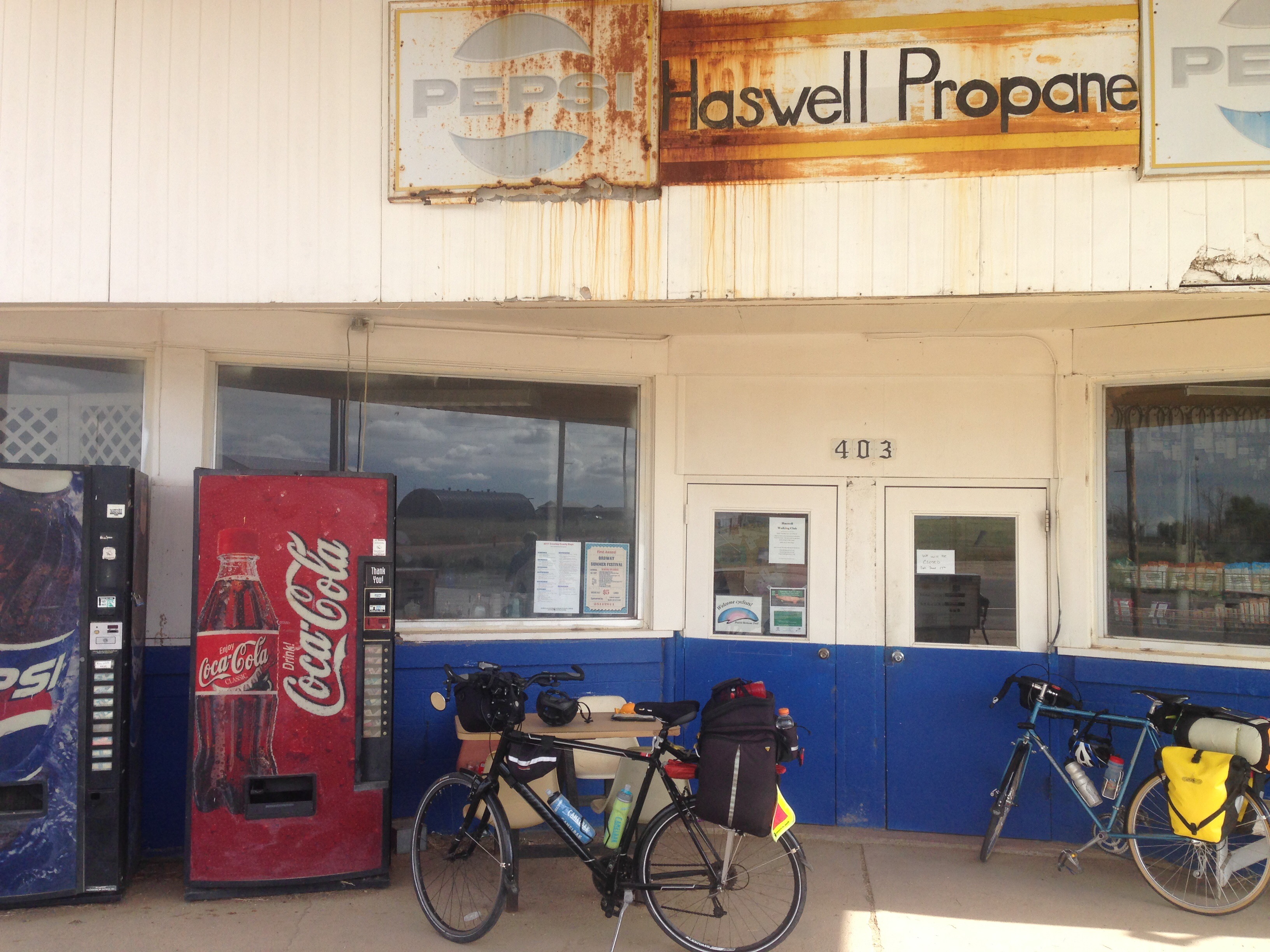 There was nothing for 60 miles but this soda machine. I risked $1.75…jackpot!